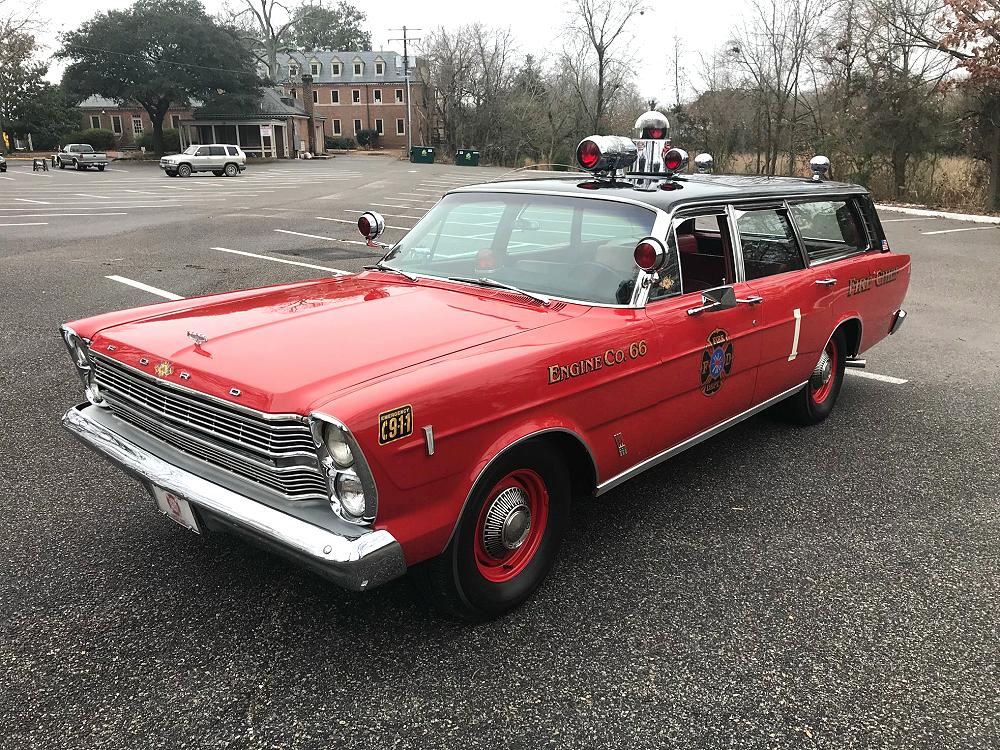 I don't get that many opportunities to show fire department cars, so I was really gladded when I stumbled across this 1966 Ford Country Sedan Wagon fire chief's car. This wagon allegedly served the people of Oregon for over 35-years.
Ford had a very extensive "police package" line up in '66 which included the Country Sedan wagon among other models. It is not clear if that package extended to emergency vehicles like this wagon.
This Ford station wagon came with a 390 CID V8 that was rated at 315 horsepower @ 4600 rpm and 427 lbs torque @ 2800 rpm.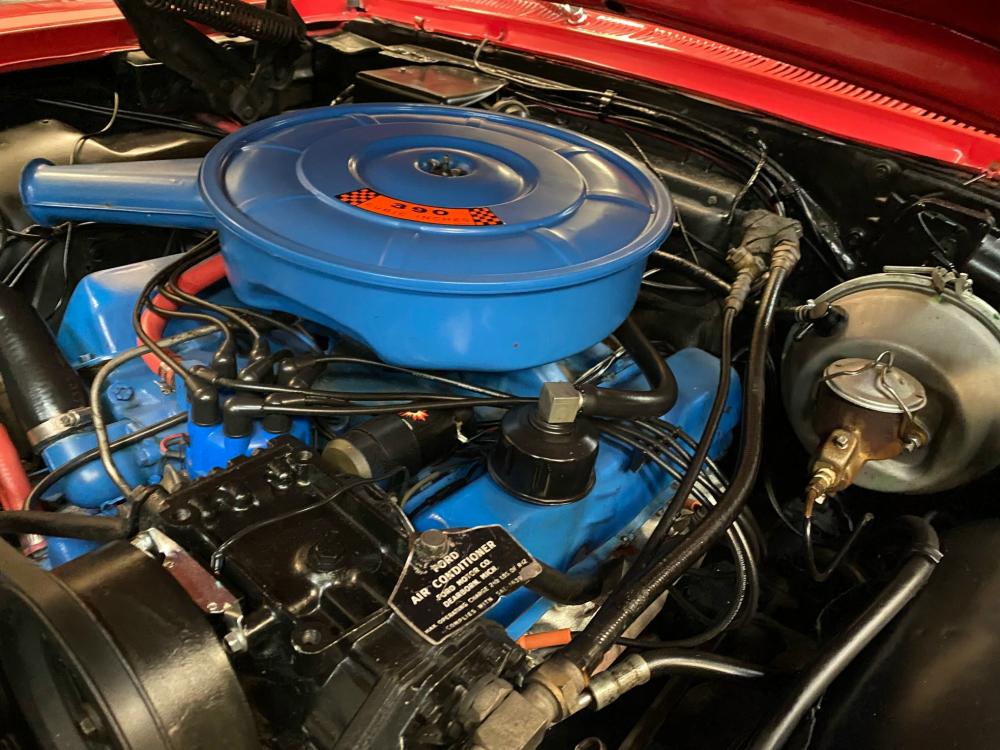 The Federal Signal Beacon Ray Model 174 and mechanical siren mounted to the roof help clear the way. There's also a Southern VP Classic SA450 electronic siren mounted under the dash that also helps clear the way.
This Country Sedan has Ford's unique "way-back" third row, facing seats. Other station wagons of the time usually had a bench seat that faced backwards with a view through the rear window. Of course, the interior is, what else, red! The front seat does show some wear or fading but this Ford has in fact seen 85,000 miles of motoring to some wear is expected. All in all, it appears to be in good condition, again testament to the care and storage usually afforded fire department vehicles.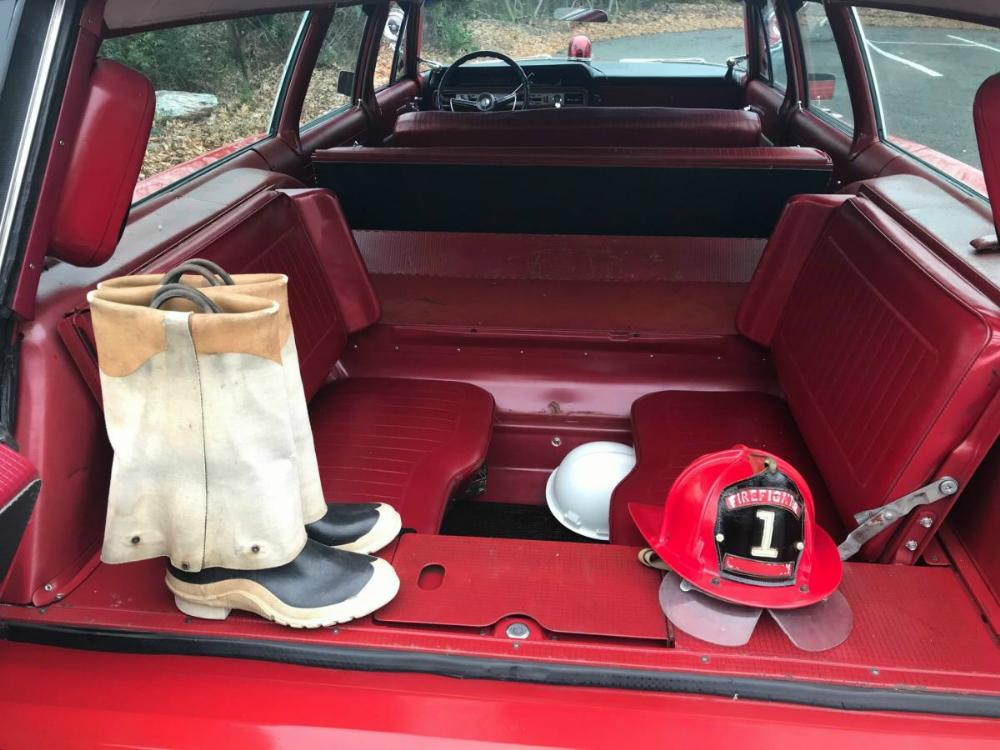 Today we see fire departments using full size SUV's, but they don't have the same style and character as these vintage wagons.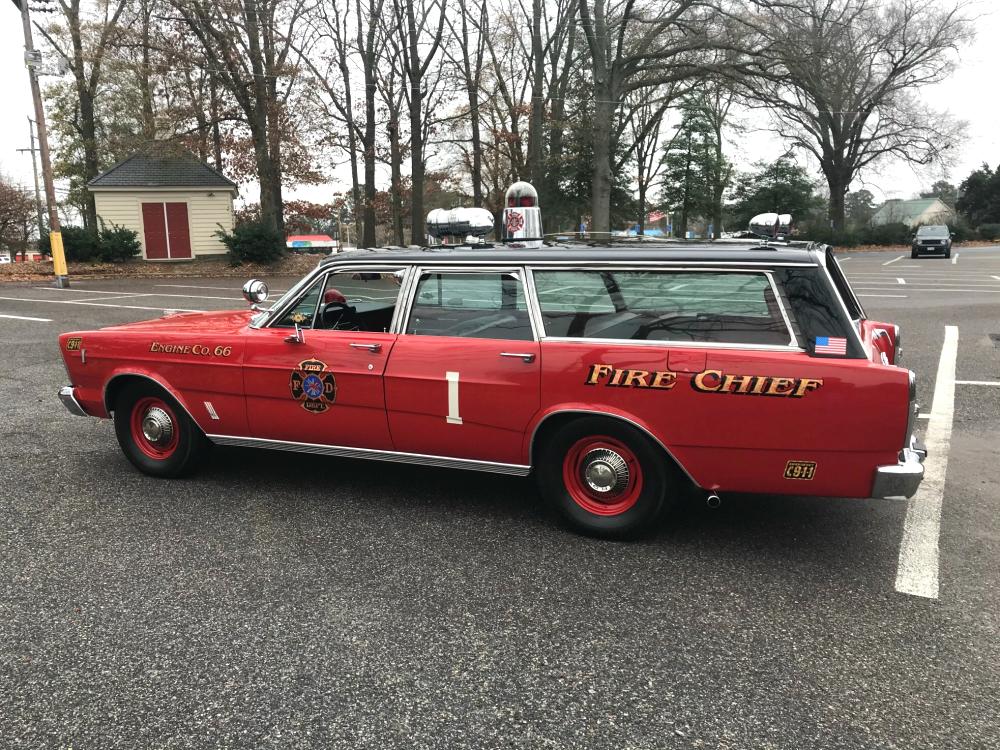 Vehicle Highlights:
Original Special Service Fire Chief Car
Built and Shipped to West Coast
Used in Oregon for Over 35 Years
390 CID V8 Powertrain
3-Speed Automatic Transmission
Factory Power Steering and Brakes
Original A/C
85K Original Miles / Branded Actual Miles on Ohio Title
Engine Rebuilt at 49,740
Original Seats & Door Panels
New OEM Carpet with Ford Rubber Mats
Electric Rear Window with Swing Out Door
3rd Row Jump Seats
Correct Motorola Radio / Not Hooked Up
New JVC AM/FM/CD Player with Rear Speakers
Power Antenna
Upgraded Dash Gauges
New Radial Tires with Dog Dish Hubcap
Performance Dual Exhaust
More Photos:
Click the photos to enlarge.