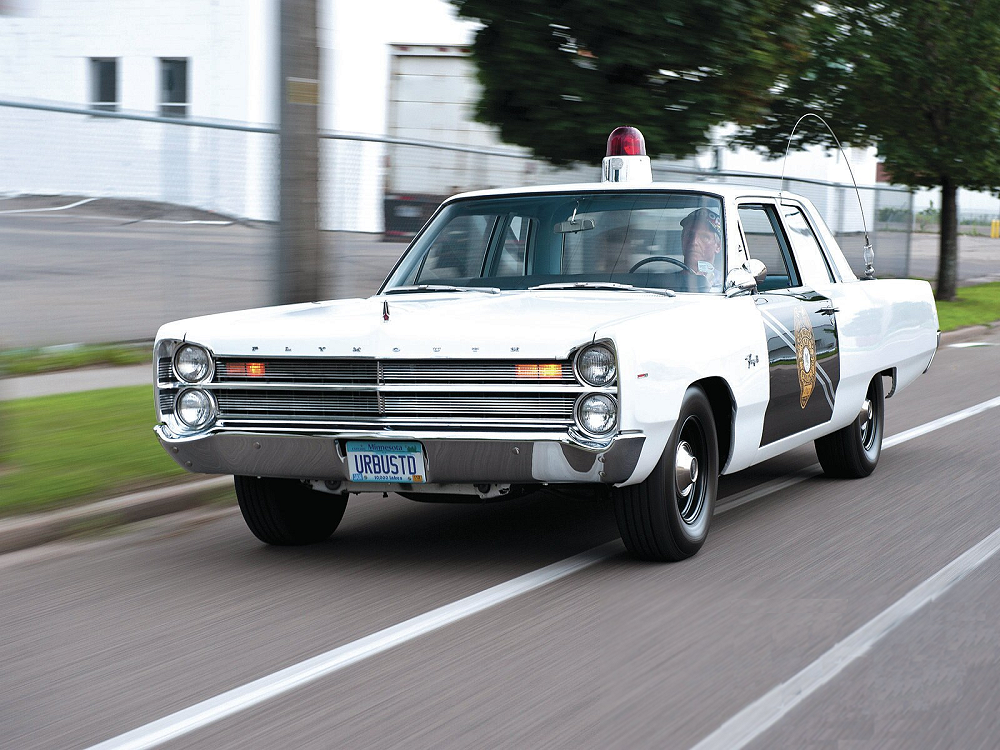 Warren Iverson has owned several MOPARs including a '64 Sport Fury, a '71 Demon 340, an '87 Gran Fury police cruiser, and a '67 Barracuda. When Warren learned the State of New Mexico ordered (25) 2-door law enforcement package Plymouth Fury I's back in 1967, the search commenced. Warren wanted what he calls a long-distance car, and he went to great lengths to get it, travelling all the way from Minnesota to New Mexico to bring back the remains of a $350 2-door post. Inevitably, the resurrection required the investment in three more parts cars from the vast reaches of North America, including rollers from North Carolina, New York City, and even Toronto, Canada.
Warren is a Paintless dent repair specialist, and it took all his skill and 40-plus man-hours to straighten the pelted panels prior to the final bodywork. Then the car went to his friends at Bob and Carl's Auto Body in Osseo, Minnesota.
You may be looking at the car thinking to yourself that you thought all police cars were 4-doors. This was not always the case. Especially with State Police and Highway Patrol agencies. Most of the time these officers are chasing down speeders, writing various traffic citations, and investigating crashes. When the time comes to arrest someone, you simply handcuff them behind their back, set them in the front seat, and seat belt them in place. As a retired State Trooper I can tell you that I've had the occasions to do this. Whether you call it respect or fear, people knew better than to mess with state police officers and troopers back then.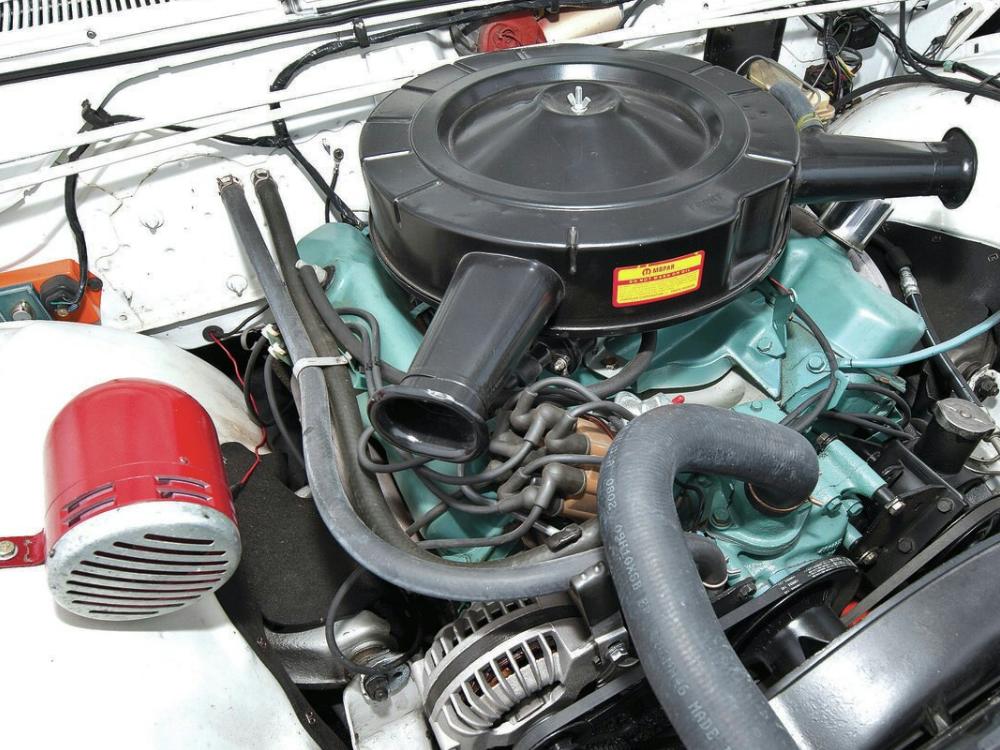 The engine in this car is a 440 CID bored 0.030 over with forged KB pistons and 9.75:1 compression. The cam is a Comp grind with 230/236 degrees of duration at 0.050 with 0.488-/0.491-inch lift and ported iron heads. There are Crane roller rockers under the stock valve covers, and the intake has been Extrude-Honed to help transmit the air/fuel mixture from the Carter 750 AFB (what else?). Warren also Extrude-Honed the exhaust manifolds and keeps everything cool with a seven-bladed clutch-fan assembly. Warren says the engine makes a healthy 465 hp at 5,200 and 528 lb-ft of torque at 2,800.
The rear axle is the an 8-3/4-inch assembly with a 3.55:1 gear ration and a Mopar Sure-Grip to make sure both tires spin equally.
The wheels are 15×8-inch steel police wheels mounted with Tiger Paw Enforcer 235/75R15 tires.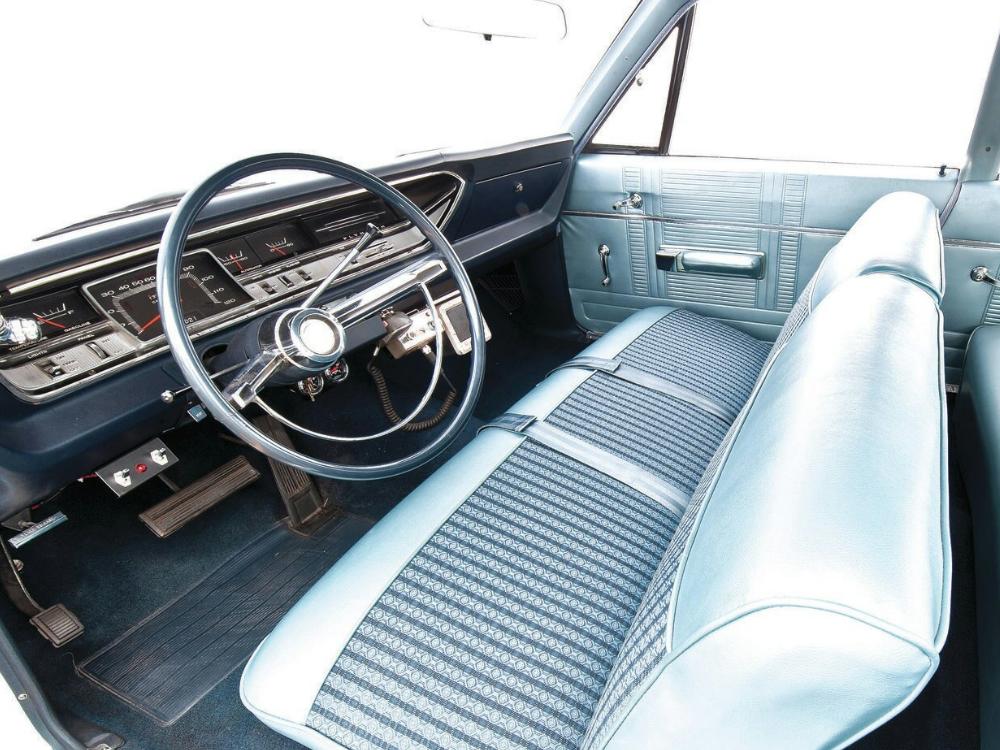 The cockpit is classic '60s Mopar fare, with a genuine General Electric police radio and a Motorola speaker bolted to the dash. Warren has added a pair of Auto Meter oil-pressure and water-temperature gauges that were not standard police-car style.
The Federal Sign and Signal Corporation Model 17 Beacon Ray red light and underhood siren are controlled by a pair of switches on the left side of the dash.
It's definitely a great looking car. I commend Warren on his self control and not adding a bunch of lights and decals to the car. These cars were pretty basic back then, but sometimes enthusiasts go overboard adding to many lights and decals that wouldn't have been correct.
Good job Warren!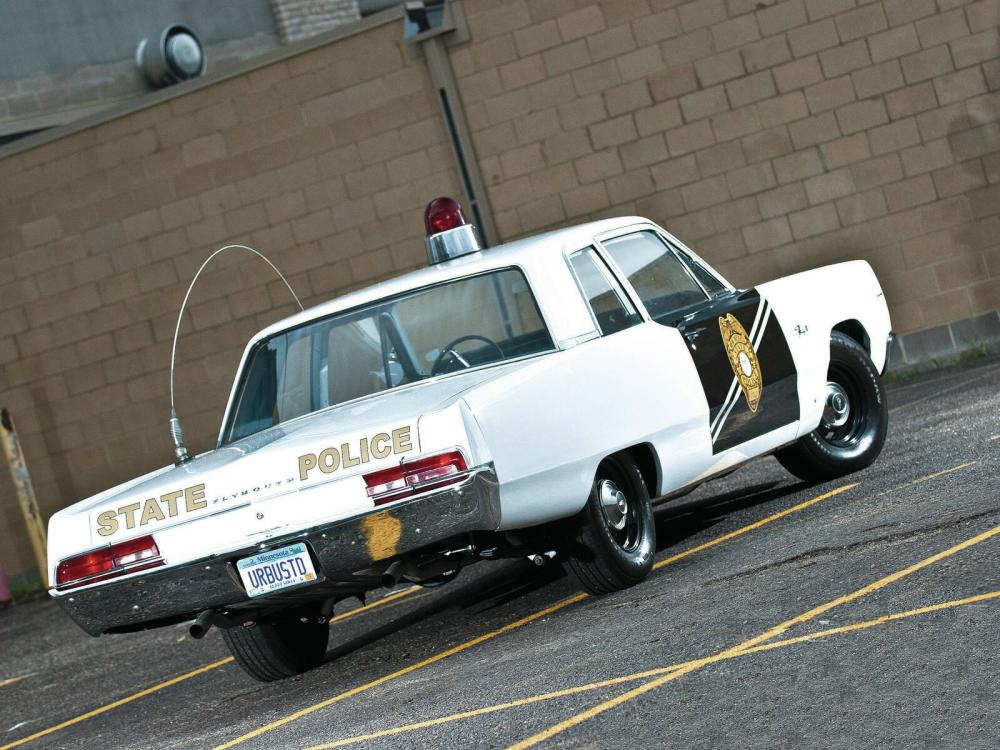 More Photos:
Click the photos to enlarge.