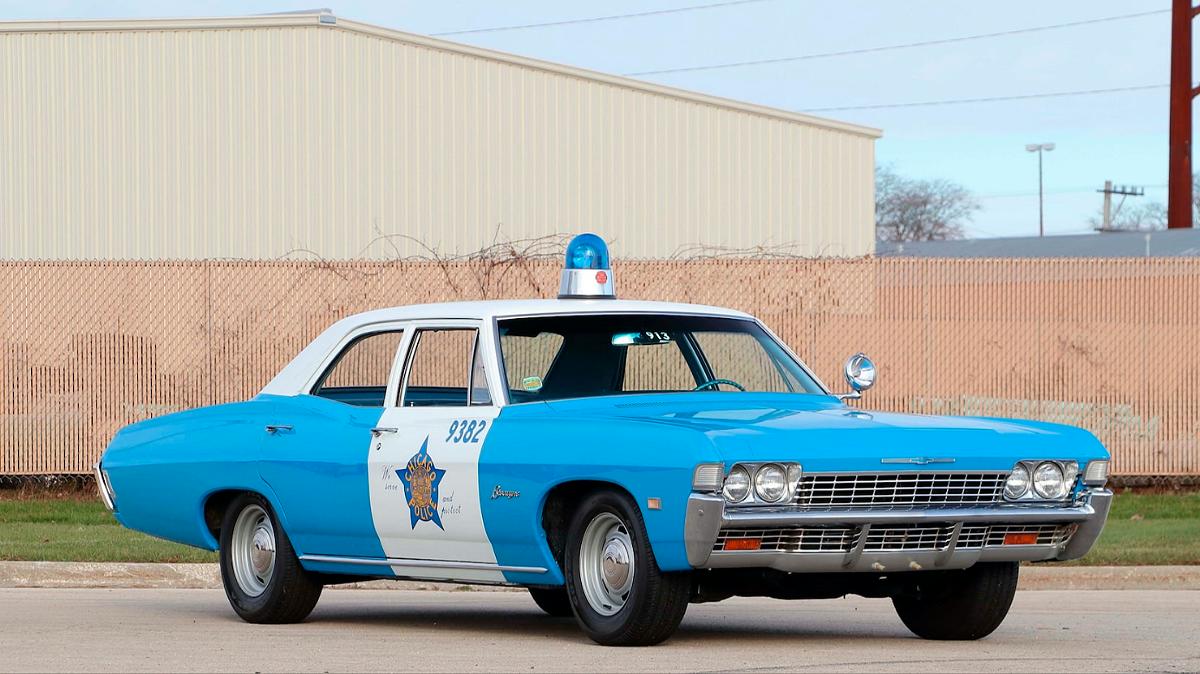 Rick Rindels has always had a thing for antique cars and decided one day that he was going to own a vintage police cruiser. Not a surprise since Rick is a Lieutenant with the Granville Police Department in Granville, Massachusetts.
Rick purchased this 1968 Chevrolet Biscayne at an auction in Florida. The car's an original Chicago police car and is painted in the original Chicago blue and white colors with the proper Chicago Police markings. It even has a working blue flashing light on the roof and a spot light.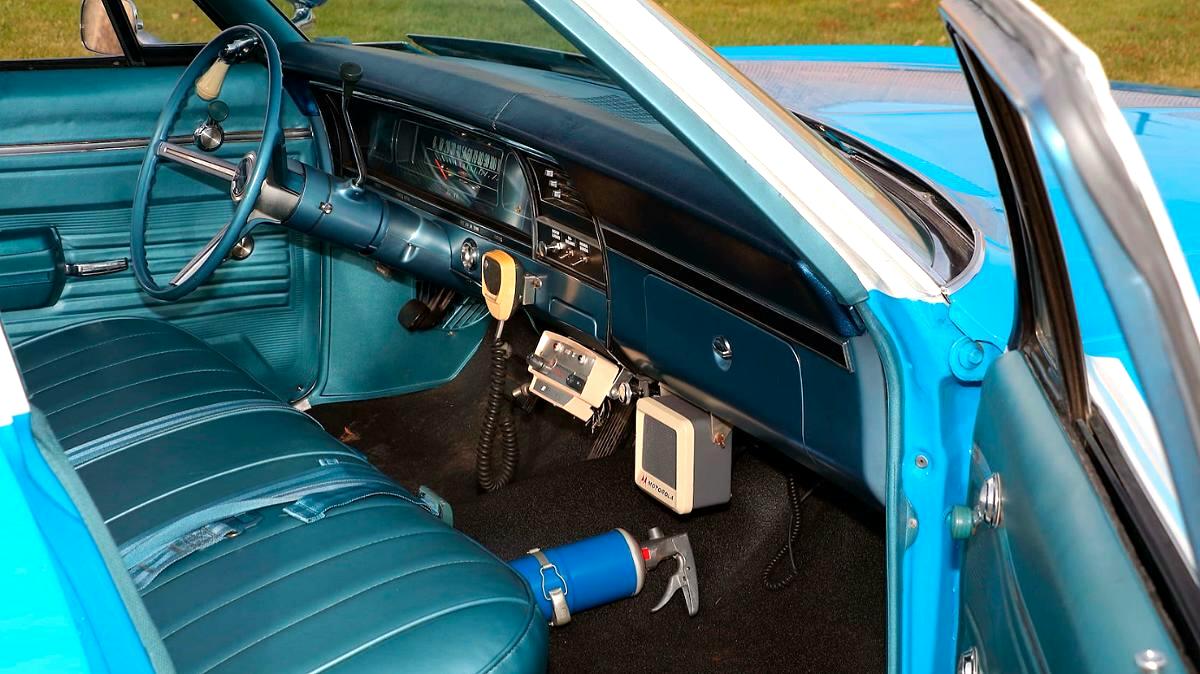 The inside features a police radio and switches for the siren and emergency lights. It does not feature a 'cage' or screen between the front and rear seats. Notice that it doesn't have an am/fm radio. It wasn't uncommon for police cars to come without radios back in the day. As a matter of fact, it was common for police cars to come without am/fm radios up in to the 1990's.
Under the hood is a 250 CID straight 6-cylinder engine, which was common in the Chicago city cars. The highway pursuit cars had the big motors.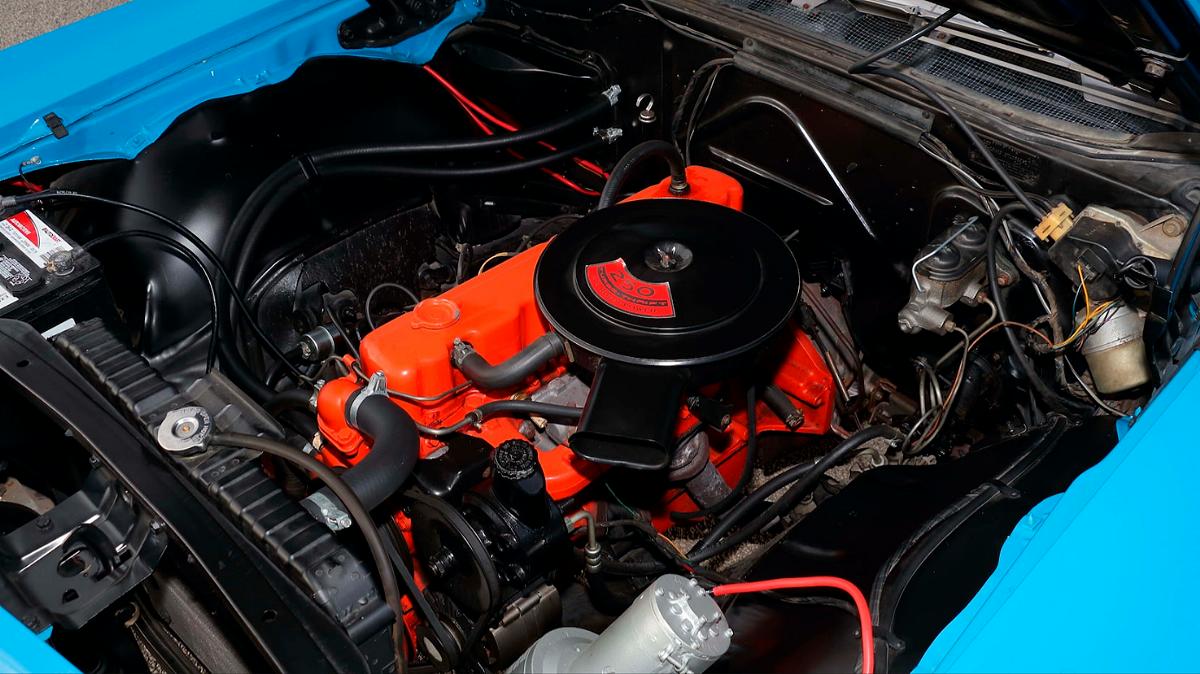 Rick routinely drives the Biscayne back and forth to work. "It's for personal use, but I use it in special events in town and other towns as well. I take it to car shows. I'll use it in parades. It drives like a 50-year-old car drives, but it's solid as a rock. It drives down the road tight as a drum."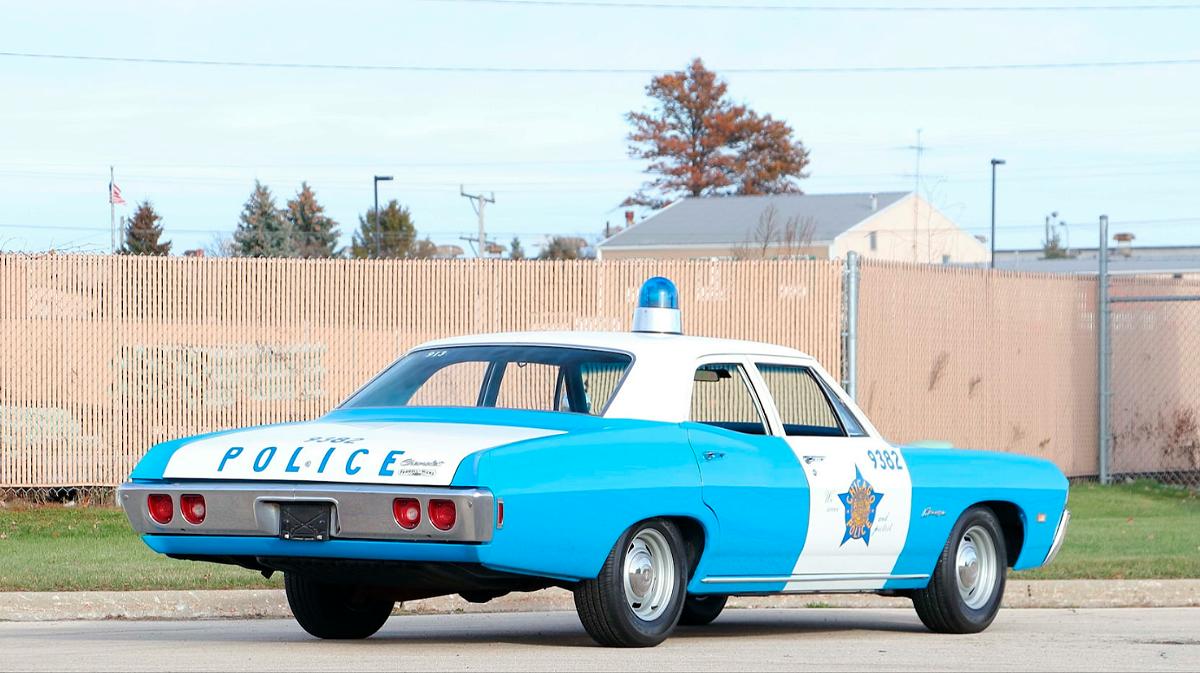 This 1968 Chevy is a beautiful cop car.
More Photos:
Click the photos to enlarge.