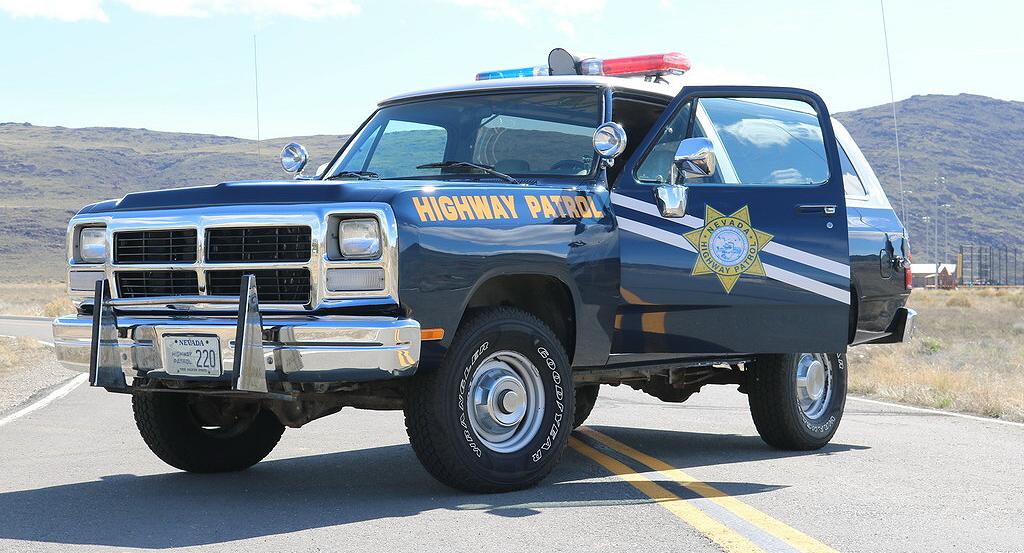 This beautiful 1993 Nevada Highway Patrol Ramcharger is owned by 'MoparMike23'. Mike is well known not only in the MOPAR community, but in the police car restoration community as well.
Mike first saw the Ramcharger parked in the Nevada Highway Patrol's storage lot in 2005. It had front end damage from a 1997 collision with a pedestrian.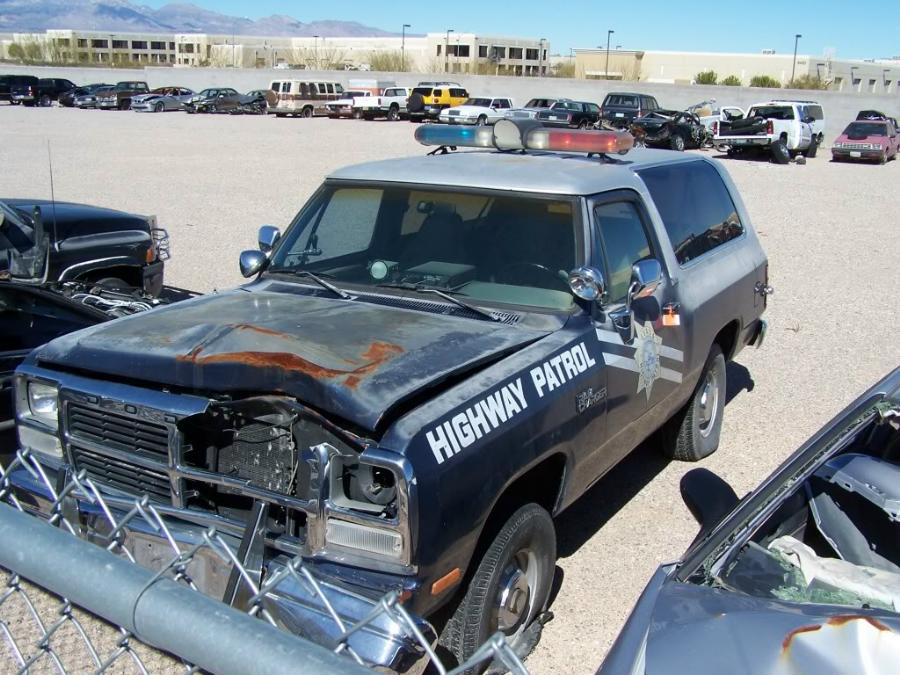 Mike asked about purchasing it, but the case hadn't been settled, and they couldn't get rid of the truck. He kept in contact and asked them to contact him if it was released. In 2013 he received a call that they had released the truck. He was able to buy it through an organization he's part of that restores old highway patrol cars. He picked the truck up in Las Vegas and found it to be pretty complete. It had 85,000 miles and came with the 5.9l Magnum V8, an automatic transmission, and 4-wheel drive.
It took some time to restore the truck, and source the proper equipment (lights, siren, radio, radar, shotgun, etc). He finally finished the Ramcharger in 2016. He has taken the Ramcharger to multiple shows and parades. It took 1st place in its class at the Ripon Emergency Vehicle Show in California.
It's definitely a great looking truck. We commend Mike for restoring the truck and sharing it with the public.
Photos
Click the photos to enlarge.