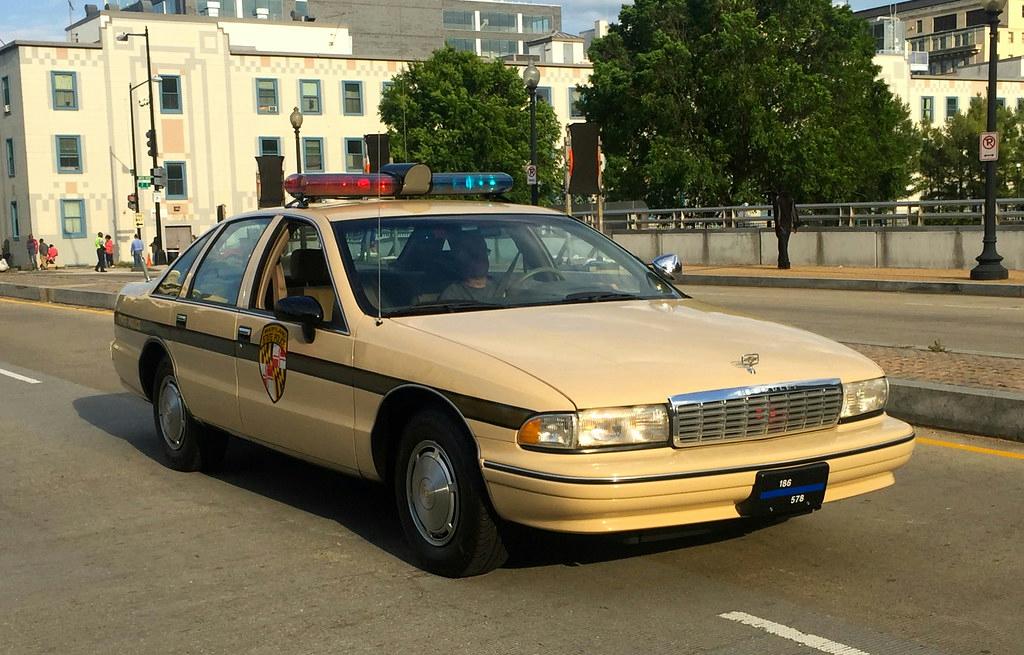 In 1991 Chevrolet replaced the older rectangular body style Caprice with new aerodynamic design. Much of the engine availability was carried over from the previous generation, which included the 190 horsepower 350 cid (5.7L) L05 V8. The L05 was a truck motor, but used a roller camshaft sourced from its TPI equipped F-bodies and Corvette along with high flow fuel injectors.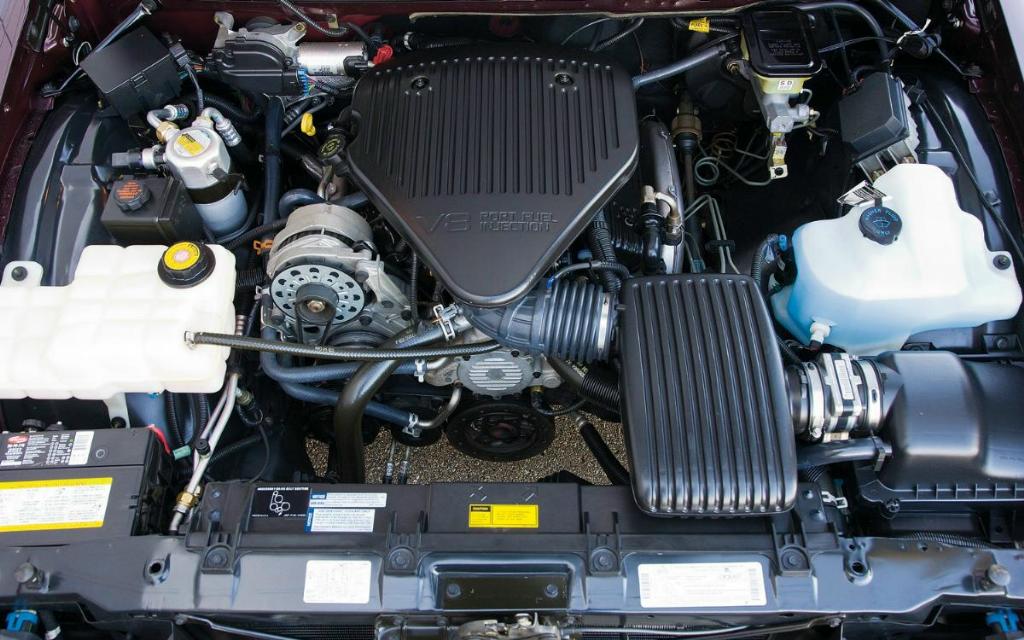 (1994-1996 Chevy Caprice 9C1 LT1 5.7L V8)
In 1994 Chevrolet replaced the 350 cid (5.7L) L05 with the 5.7L LT1 used in the Corvette. Even though it was a Corvette motor, it was detuned from 300 horsepower down to 260 horsepower and 330 lb·ft torque. It was still a pretty good jump though from the 190 horsepower 5.7L the year before.
Performance:
0-60 MPH = 7.1 seconds
1/4 Mile = 15.0 seconds at 92 mph
Top Speed =

135 MPH
The 5.7 LT1 was not the only engine offered in the 1994-1996 Chevy Caprice. The standard engine in all 9C1 Caprice's was the 200 horsepower L99 263 cid (4.3 L) V8. So just because it's a 1994-1996 Chevy Caprice 9C1 doesn't automatically mean it will have the 5.7L LT1.
Dimensions:
Length: 214.1 inches
Wheelbase: 115.9 inches
Height: 55.7 inches
Width: 77 inches
Features:
Chevrolet built the 9C1 on its standard Caprice chassis. There is a misconception that Chevrolet reinforced the frame, which was mainly caused by carelessly worded GM sales publications. There is no GM part number for a 9C1 frame. GM literature only sought to highlight the "stronger" Full Perimeter Frame as opposed to "weaker" unibody construction. There was also no armor plating in the seats, or an additional 12-volt battery under the hood or anywhere else. Each 9C1 used an anti-lock braking system (ABS) and disc brakes on both the front and rear wheels.
End of Production:
The Caprice's production was stopped in December of 1996 due to sales pressure from the mid-size Chevy Lumina, financial troubles at General Motors, and consumer demand shifting from full-sized family sedans to the increasingly popular sport utility vehicles. The Arlington, Texas vehicle assembly plant (used for Caprice) was converted to produce the Chevy Tahoe and Suburban.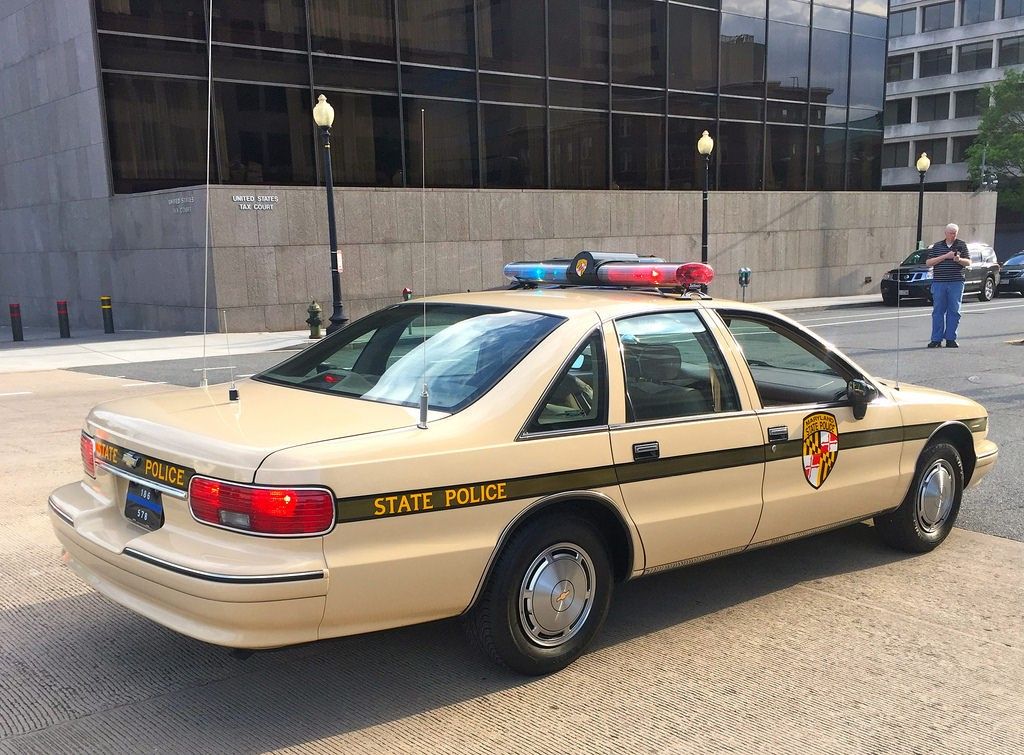 More Photos:
Click the photos to enlarge.