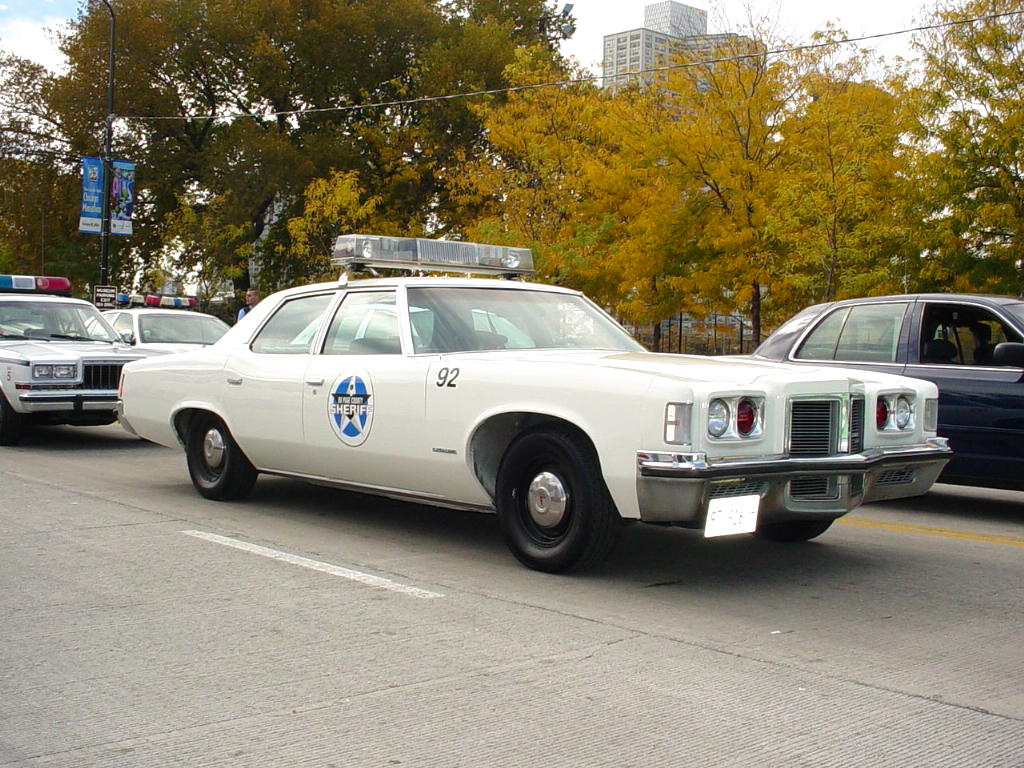 For 1971, Catalina and other full-sized Pontiacs were completely redesigned and restyled from the wheels up with long hood/short deck proportions and fuselage styling somewhat similar to Chrysler Corporation's 1969 full-sized cars, along with a double shell roof for improved roll-over protection and flush pull-up exterior door handles.
All models featured new Grand Prix-style wrap-around cockpit instrument panels that placed controls and instruments within easy reach of the driver along with two round pods for a speedometer and the other for warning lights, fuel gauge or optional gauges and electric clock. Interior trims were available in cloth and Morrokide vinyl or expanded Morrokide depending on model.
The Catalina came with either the 400 CID or 455 CID V8 engine with either a two or four barrel carburetor.
The Catalina's came as the following packages:
Code 801 – Light Duty Patrol
400 CID V8 4-bbl
455 CID V8 4-bbl (optional)
Turbo Hydra-matic automatic transmission
80 amp alternator and heavy duty battery
Vinyl or cloth interior
Heavy-duty front seat cushion springs with deep foam pad
Heavy-duty seat back springs
Heavy-duty black rubber floor mats
Power disc front brakes with drum rears
Higher spring rate springs
Heavy-duty 5-blade engine fan (7-blade with air conditioning)
Heavy-duty wheels
HR70-15B police pursuit tires
LR70-15B police pursuit tires
Ground straps and capacitors for AM/FM radio
Instrument cluster
Code 807 – Highway Patrol
400 CID V8 4-bbl
455 CID V8 4-bbl (optional)
Turbo Hydra-matic automatic transmission
80 amp alternator and heavy-duty battery
Vinyl or cloth interior
Heavy-duty front seat cushion springs with deep foam pad
Heavy-duty seat back springs
Heavy-duty black rubber floor mats
Power disc front brakes with drum rears
Heavy-duty chassis frame
Extra heavy-duty high-rate front and rear chassis springs
Heavy-duty 5-blade engine fan (7-blade with air conditioning)
Heavy-duty wheels
HR70-15B police pursuit tires
LR70-15B police pursuit tires
Ground straps and capacitors for AM/FM radio
Heavy-duty directional signal flasher
Instrument cluster
Code 809 – Freeway Enforcer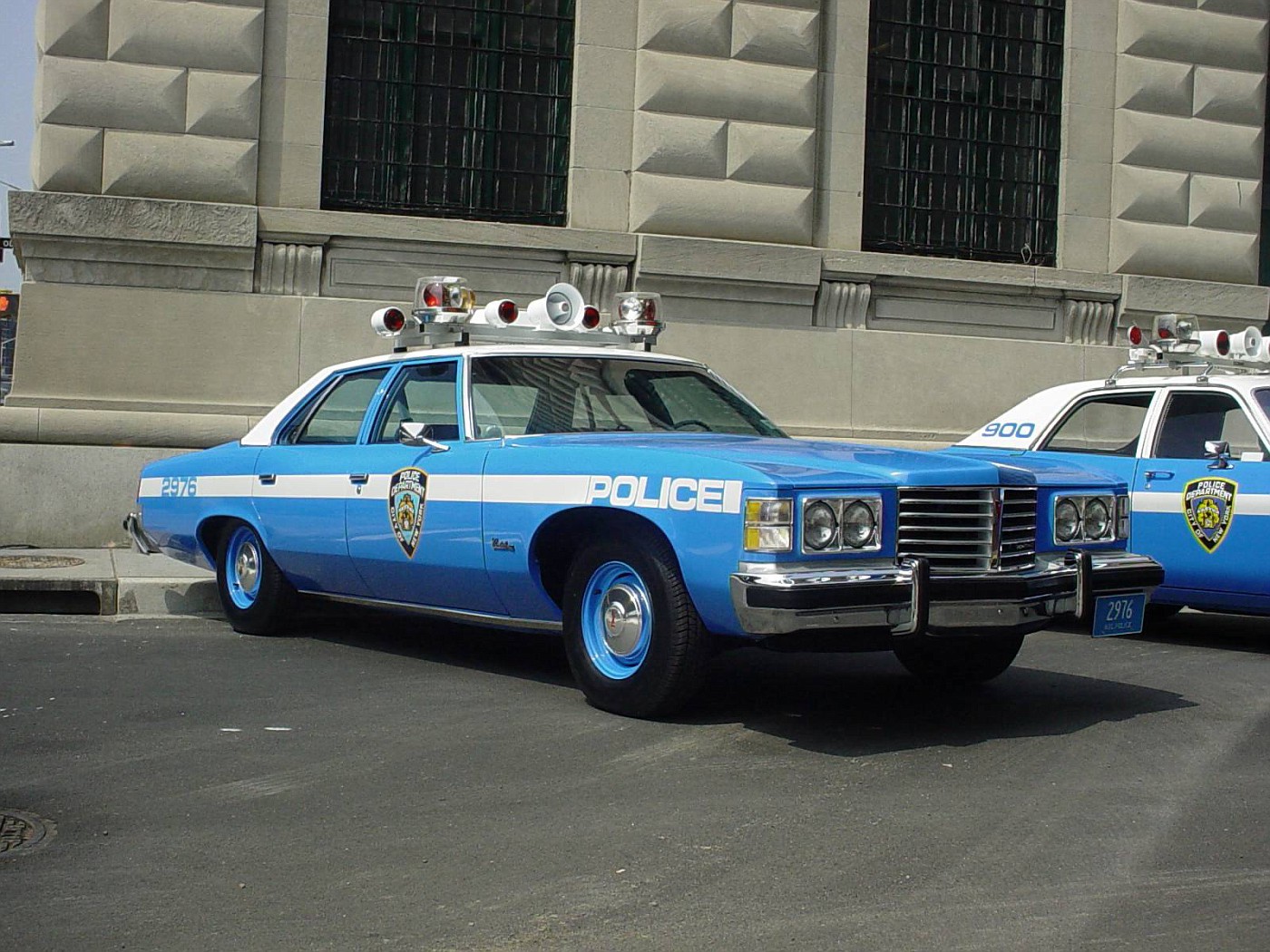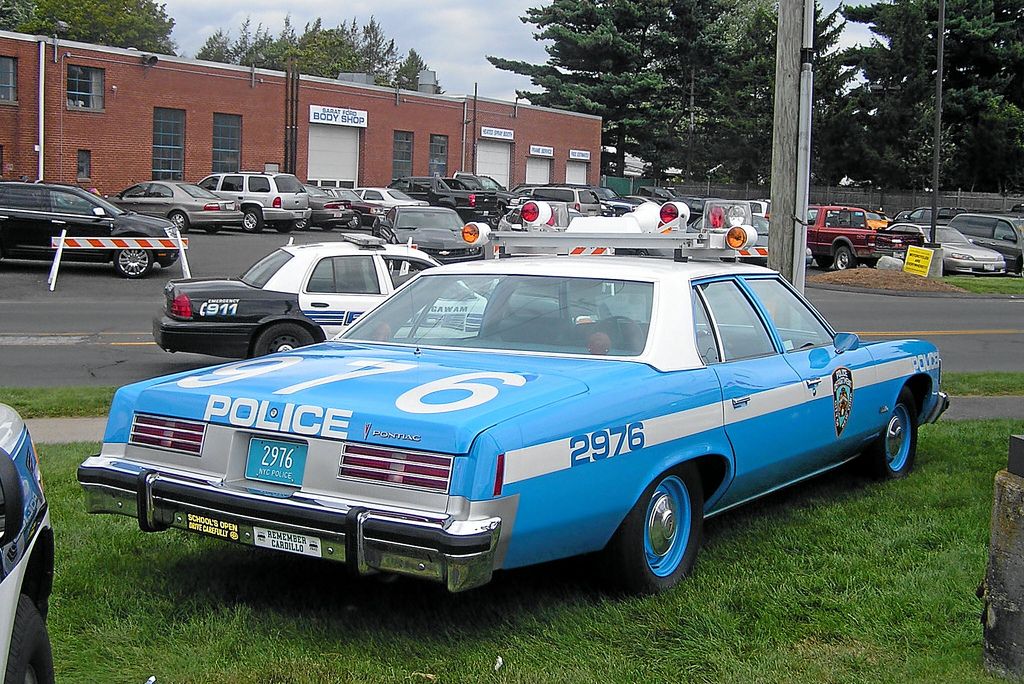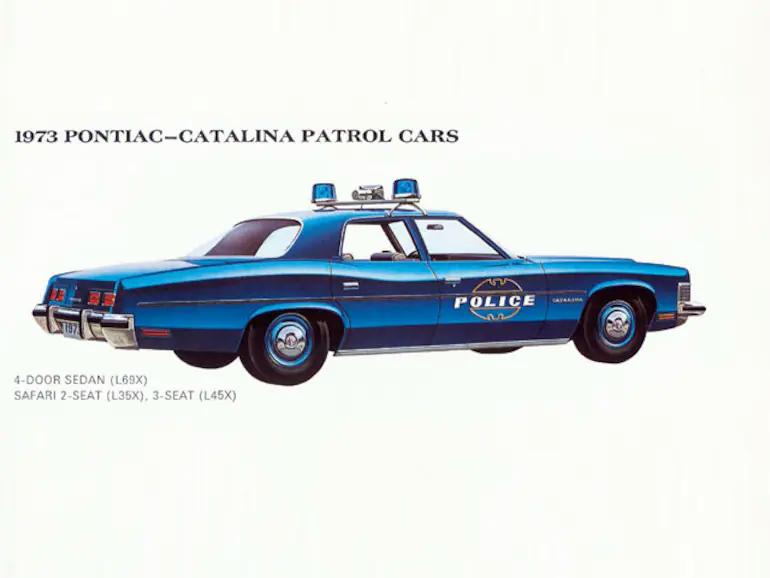 C