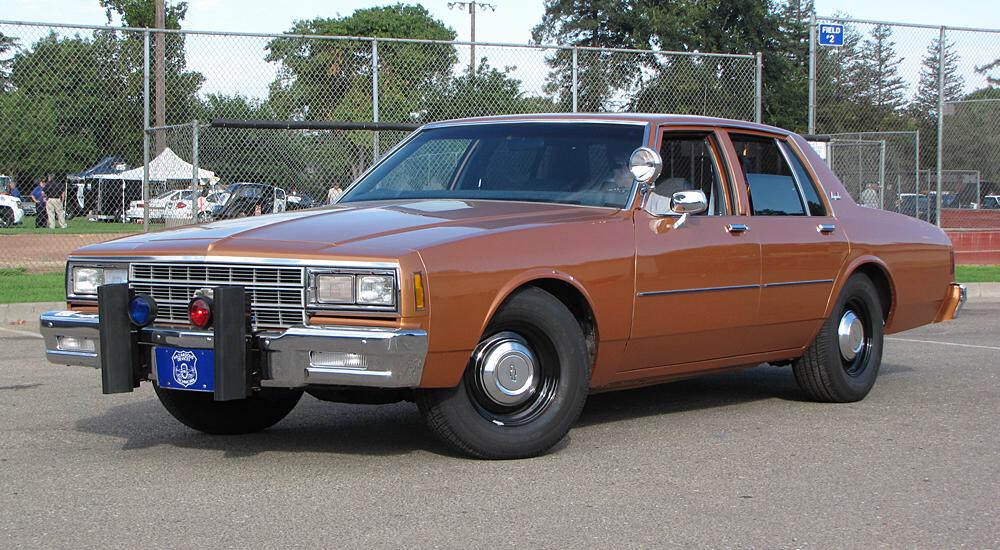 Launched in late September of 1976, the 1977 Impala & Caprice was drastically downsized, which reduced its weight and exterior dimensions, while increasing headroom, rear seat legroom and trunk space compared to 1976 models. GM called its downsizing program Project 77 and invested $600 million to develop the most changed full-size Chevrolet to date. The weight reductions from the 1976 models were 611 lbs for coupes, 637 lbs for sedans and 871 lbs for wagons. The 1977 Impala & Caprice coupe and sedan were over 10-inches shorter while the wagon was 14-inches shorter. Wheelbases were reduced to 116-inches from 121.5-inches for coupes and sedans and 125-inches for wagons. Width was reduced by 4-inches for sedans and coupes; the wagon's width remained virtually unchanged. Heights were increased by 2.5-inches and trunk capacities were increased to 20.9-cubic feet for sedans and 19.8-cubic feet.
1977 Models:
The redesigned 1977 Impala/Caprice was named Motor Trend's car of the year. The new body was taller and narrower than the 1976 model.
For 1977, engine choices were:
350 cid 4 bbl V-8 with 170 hp
305 cid 2 bbl V-8 with 145 hp
250 cid 1 bbl inline 6 with 110 hp
The 9C1 police package was available on the 2 door coupe and 4 door sedan.
1978 Models:
Changes for 1978 Impala included slightly updated grill and tail lights, engine choices remained the same as prior year.
1979 Models:
For 1979, style changes were made to the front end, with a smaller grill.
Engine choices for 1979 were carried over from prior year.
1980 Models:
1980 would see a slight restyle for the Impala, with a lower hood line in front, and a higher rear deck with a change to the angle of the rear window. The 1980 Impala was 100 lbs lighter weight than the prior year. The police package 9C1 was again available on the 4 door sedan and 2 door coupe. A new V-6 was the base engine for the police Impala for 1980, a 3.8 liter 229 ci 2bbl V6 with 115 hp.
Optional engines for 1980 included:
305 cid 4 bbl V-8 with 115 hp
350 cid 4 bbl V-8 with 165 hp
Due to emission rules in California, only the 305 cid V-8 was available in that state.
1981 Models:
For 1981, the front grill was slightly restyled. Engine choices for 1981 remained the same as prior year. Style remained the same from 1981 to 1985.
1982 Models:
For 1982, engine choices for the Impala were reduced to:
3.8 liter 229 cid V-6 with 110 hp
5.7 liter 350 cid V-8 with 150 hp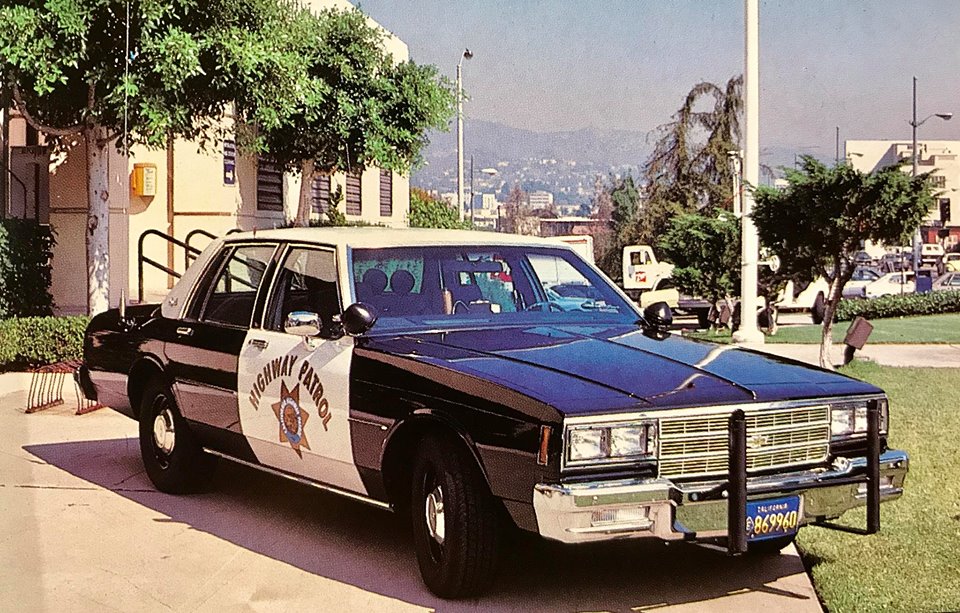 For 1982, the Impala was chosen by the California Highway Patrol as it's enforcement class vehicle, the first Chevrolet to win the contract in 30 years.
1983 Models:
For year 1983, the Impala gained a new 4 speed automatic overdrive transmission for the 5.7 liter V-8 engine.
The 1983 Impala continue to be available with the:
3.8 liter V-8 with 110 hp
5.7 liter V-8 now with 155 hp
Only a 4 door sedan was available with the police package for 1983 and after.
1984 Models:
For 1984, engines were the same as the prior year.
1985 Models:
For 1985, a new 4.3 liter was available. The 1985 engines were:
4.3 liter 262 cid V-6 with 130 hp and fuel injection (base engine)
5.7 liter 350 cid V-8 with 155 hp was also still offered.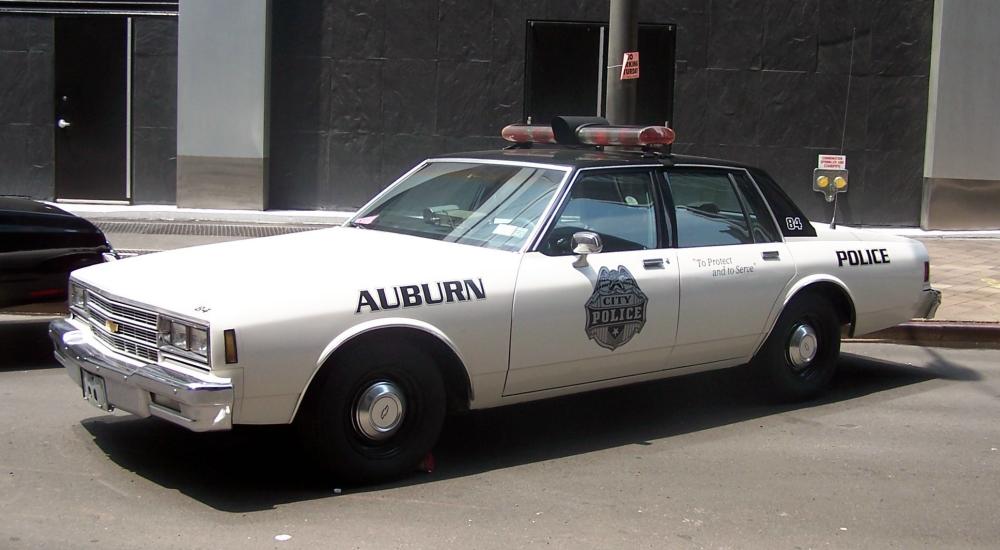 More Photos:
Click the photos to enlarge.