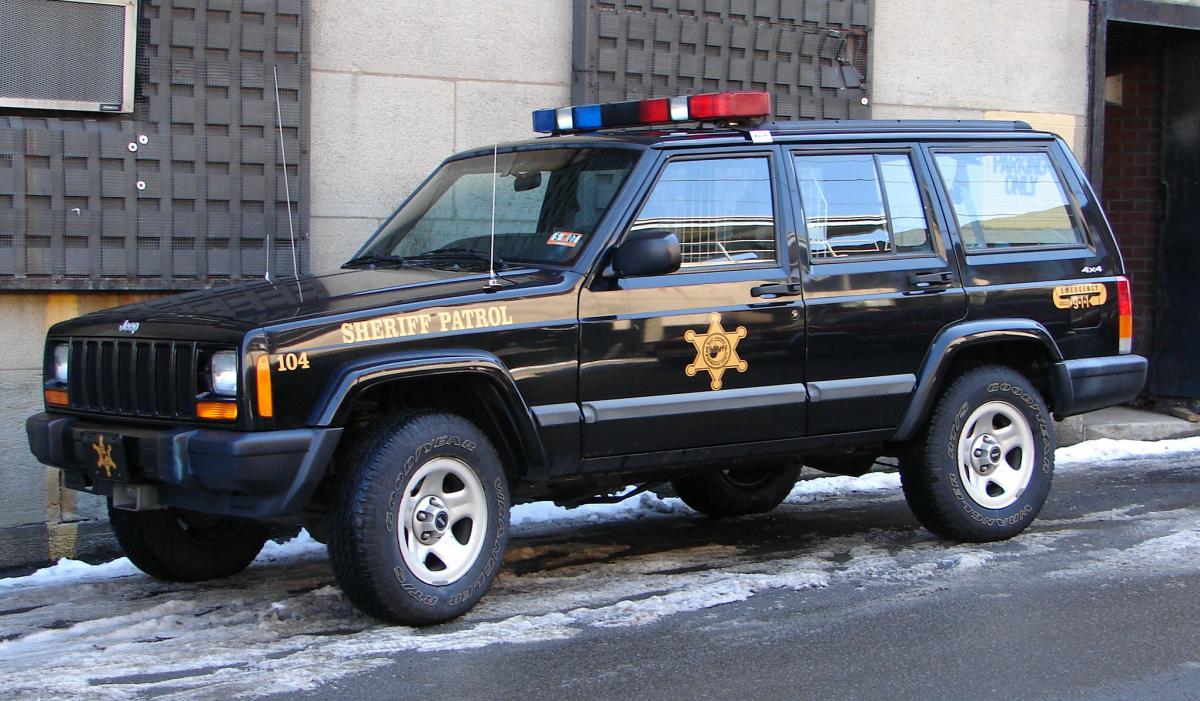 The AHB Police Package was introduced on the 1992 Jeep Cherokee XJ, and was available in a 2-door, 4-door, 2WD and 4WD model.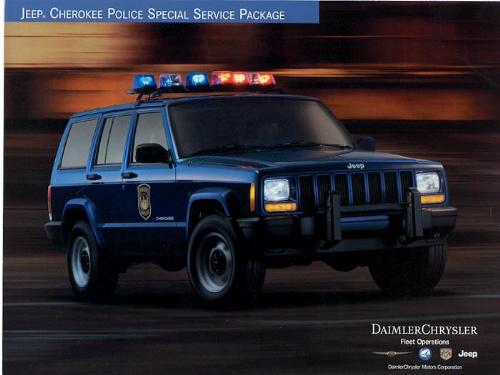 The package included gas shocks, thicker sway bars, anti-lock brakes, column shift automatic transmission, transmission cooler, electrical upgrades, and the top speed limiter removed to allow the 4.0L inline 6-cylinder engine to make use of the 120MPH speedometer.
At it's debut during the Michigan State Police tests, the Cherokee amazed many law enforcement officers by equaling or outperforming popular V8-powered patrol cars such as the Crown Victoria and Caprice in acceleration, braking, and on the road course. The Cherokee returned to the Michigan State Police tests in 1993. This time it faced competition from the Ford Explorer, and blew it away.
The Police Special Service Package was a needed vehicle by many agencies that had been using base model 4WD vehicles to tackle the demands of difficult terrain and/or adverse weather.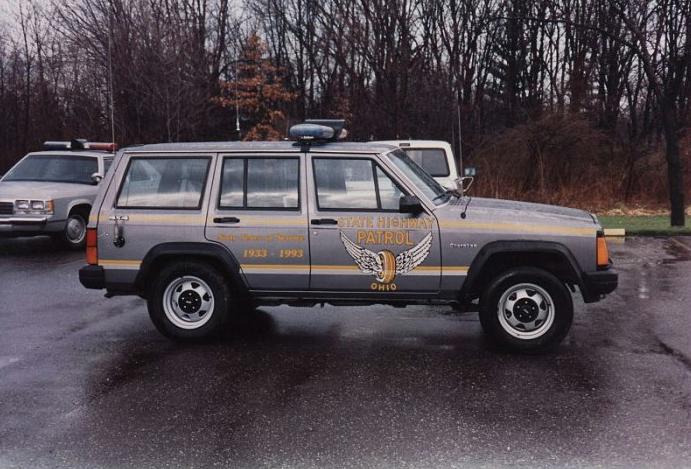 (Ohio State Highway Patrol Jeep Cherokee)
One such agency was the Ohio State Highway Patrol. After the blizzard of 1978, the Ohio State Patrol purchased Fullsize Ford Bronco's for their northern patrol posts in the snow belt. The Bronco's were replaced with Chevy Suburbans, and when the Police Special Package Jeep Cherokee was introduced, the State Patrol purchased some of them as well. All of the states Bronco's and Suburbans were equipped with snow plows. Some but not all of the Jeeps were equipped with plows. In the photo above, you can see the snow plow mounts on this Police Special Package Cherokee. The Ohio State Highway Patrol purchased Cherokees in both silver and black.
4.0L Engine Ratings:
| | | | |
| --- | --- | --- | --- |
| Year | Size | Horsepower | Torque |
| 1992-1996 | 4.0L | 190 hp @ 4750 rpm | 225 lb-ft @ 2400 rpm |
| 1997-1999 | 4.0L | 190 hp @ 4600 rpm | 225 lb-ft @ 3000 rpm |
| 2000-2001 | 4.0L | 193 hp @4600 rpm | 231 lb-ft @ 3000 rpm |
The Jeep Cherokee XJ ceased production in 2001, and the Special Service Package was discontinued. The Jeep Cherokee XJ was replaced by the Jeep Liberty, but the Liberty did not offer a Special Service Package.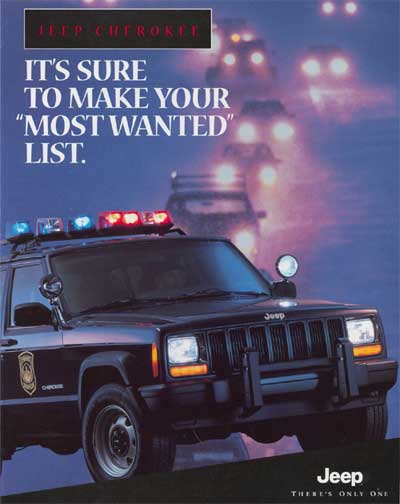 More Photos:
Click the photos to enlarge.