The California State Legislature originally established the California Highway Patrol as a branch of the Division of Motor Vehicles in the Department of Public Works, with legislation signed by Governor C. C. Young on August 14, 1929. It was subsequently established as a separate department with legislation signed by Governor Earl Warren in 1947. The CHP gradually assumed increased responsibility beyond the enforcement of the State Vehicle Act and eventually merged with the smaller California State Police in 1995.
In addition to its highway patrol duties, the CHP also provides other services including protecting state buildings, state facilities, and state officials. The CHP also works with municipal and federal law enforcement agencies, providing assistance in investigations, patrol and other aspects of law enforcement.
The California Highway Patrol is the largest state police agency in the United States, with more than 10,700 employees, 7,500 of whom are sworn officers, according to FBI data.
The agency is responsible for law enforcement on all public roads in the state. Local police or the local sheriff's department having a contract with an incorporated city are primarily responsible for investigating and enforcing traffic laws in incorporated cities, but any peace officer of the CHP can still enforce any state law anywhere within the state, even though the agency's primary mission is related to transportation. Furthermore, CHP officers act as bailiffs for the California Supreme Court and California Court of Appeal, as well as providing security at buildings occupied by the State of California.
After the September 11, 2001 attacks the CHP became responsible for securing and patrolling a number of potential terrorist targets in California. These sites include nuclear power plants, government buildings, and key infrastructure sites. The CHP also maintains a SWAT team on 24‑hour stand‑by to respond to any terrorist activity.
Vehicles:
1979 brought the CHP multiple vehicle test. That year the CHP put a limited number of Ford Fairmonts, Chevy Malibus, Plymouth
Volare Wagons, and Chevy Camaro Z28's on the road for an 18 month test. The test led to the purchase of Ford Mustangs in 1982, for use as traffic enforcement cars.
The CHP tried some marked Camaros in 1992, and used a few 1993 and 1994 (and 2001 and 2002) Camaros for truck enforcement. By 1994 however the performance of the full sized enforcement class vehicle (Chevy Caprice and Ford Crown Victoria) was near to that of the pony cars, so the CHP now longer needed to buy Camaros and Mustangs.The 1994 Caprice with its LT1 engine was faster than a 93 Mustang, with faster quater mile times and higher top speed.
The CHP uses other types of vehicles for special units, such as truck enforcement, or for use in areas where cars can go, like off road or mountain areas. Pickup trucks are used for truck enforcment. For mountain and bad weather areas of the state, the CHP has  used vehicles such as Ford Expedition, Chevrolet Tahoe, Chevrolet Suburban, Jeep Cherokee, Ford Bronco, Dodge Ramcharger, Chevrolet Blazer, and  AMC Eagle.
Vehicles Used:
Year
Vehicles Used By The California Highway Patrol
2019
Dodge Charger
Chevy Tahoe PPV (Rural)
2018
Dodge Charger
Chevy Tahoe PPV (Rural)
2017
Dodge Charger
Chevy Tahoe PPV (Rural)
2016
Dodge Charger
2015
Ford Police Interceptor Utility (Explorer)
2014
Ford Police Interceptor Utility (Explorer)
2013
Ford Police Interceptor Utility (Explorer)
2011
Ford Crown Victoria Police Interceptor
2010
Ford Crown Victoria Police Interceptor
2009
Ford Crown Victoria Police Interceptor
2008
Ford Crown Victoria Police Interceptor
Dodge Charger
2007
Ford Crown Victoria Police Interceptor
2006
Ford Crown Victoria Police Interceptor
2006
Ford Crown Victoria Police Interceptor
2004
Ford Crown Victoria Police Interceptor
2003
Ford Crown Victoria Police Interceptor
2002
Ford Crown Victoria Police Interceptor
Chevrolet Camaro coupe
2001
Ford Crown Victoria Police Interceptor
2000
Ford Crown Victoria Police Interceptor
1999
Ford Crown Victoria Police Interceptor
1998
Ford Crown Victoria
1997
Ford Crown Victoria
1996
Ford Crown Victoria
1995
Chevrolet Caprice
1994
Chevrolet Caprice
1993
Ford Crown Victoria
Ford Mustang coupe
1992
Ford Crown Victoria
Ford Mustang coupe
Chevrolet Camaro coupe
1991
Ford Crown Victoria
Ford Mustang coupe
1990
Ford Crown Victoria
Ford Mustang coupe
1989
Chevrolet Caprice
Ford Mustang coupe
1988
Ford Mustang coupe
1987
Chevrolet Caprice
Ford Mustang coupe
1986
Dodge Diplomat sedan
Ford Mustang coupe
1985
Dodge Diplomat sedan
Ford Mustang coupe
1984
Ford Crown Victoria
Chevrolet Celebrity (limited use)
Ford Mustang coupe
1983
Dodge Diplomat sedan
Ford Mustang coupe
1982
Chevrolet Impala
Ford Mustang coupe
1981
Dodge Diplomat sedan
1980
Dodge St. Regis sedan
1979
Dodge St. Regis sedan
1978
Dodge Monaco sedan
1977
Dodge Monaco sedan
1976
Dodge Coronet sedan
1975
Dodge Monaco sedan
1974
Dodge Monaco sedan
1973
Dodge Polara sedan
1972
Dodge Polara sedan
1971
Dodge Polara sedan
1970
Mercury Monterey sedan
1969
Dodge Polara sedan
1968
Dodge Polara sedan
1967
Oldsmobile Delmont 88 sedan
1966
Dodge Polara sedan
1965
Dodge Polara sedan
1964
Dodge 880 sedan
1963
Dodge 880 sedan
1962
Chrysler Enforcer sedan
1961
Dodge Polara sedan
1960
Dodge Polara sedan
1959
Dodge Coronet coupe
1958
Dodge Coronet coupe
Mercury Turnpike Cruiser
1957
Pontiac Chieftain coupe
Dodge Coronet coupe
Mercury Turnpike Cruiser
1956
Pontiac Chieftain coupe
Oldsmobile coupe
Dodge Coronet coupe
1955
Buick Century
1954
(unknown)
1953
(unknown)
1952
Ford sedan
1951
(unknown)
1950

(unknown)

1949
Oldsmobile Rocket 88
1948
DeSoto coupe
1947
Ford sedan
Mercury Sedan
Plymouth Sedan
1946
Buick sedan
1945
(unknown)
1944
(unknown)
1943
(unknown)
1942
Chrysler sedan
1941
Oldsmobile coupe
1940
(unknown)
1939
(unknown)
1938
Chrysler Imperial
1937
Desoto coupe
Buick coupe
1936
Buick coupe
Mercury sedan
1935
(unknown)
1934
Chrysler Airflow
1933
Graham coupe
1932
Ford coupe
1931
Dodge coupe
1930
Ford Model A coupe
1929
Hudson coupe
Some CHP Vehicles (Click to Enlarge):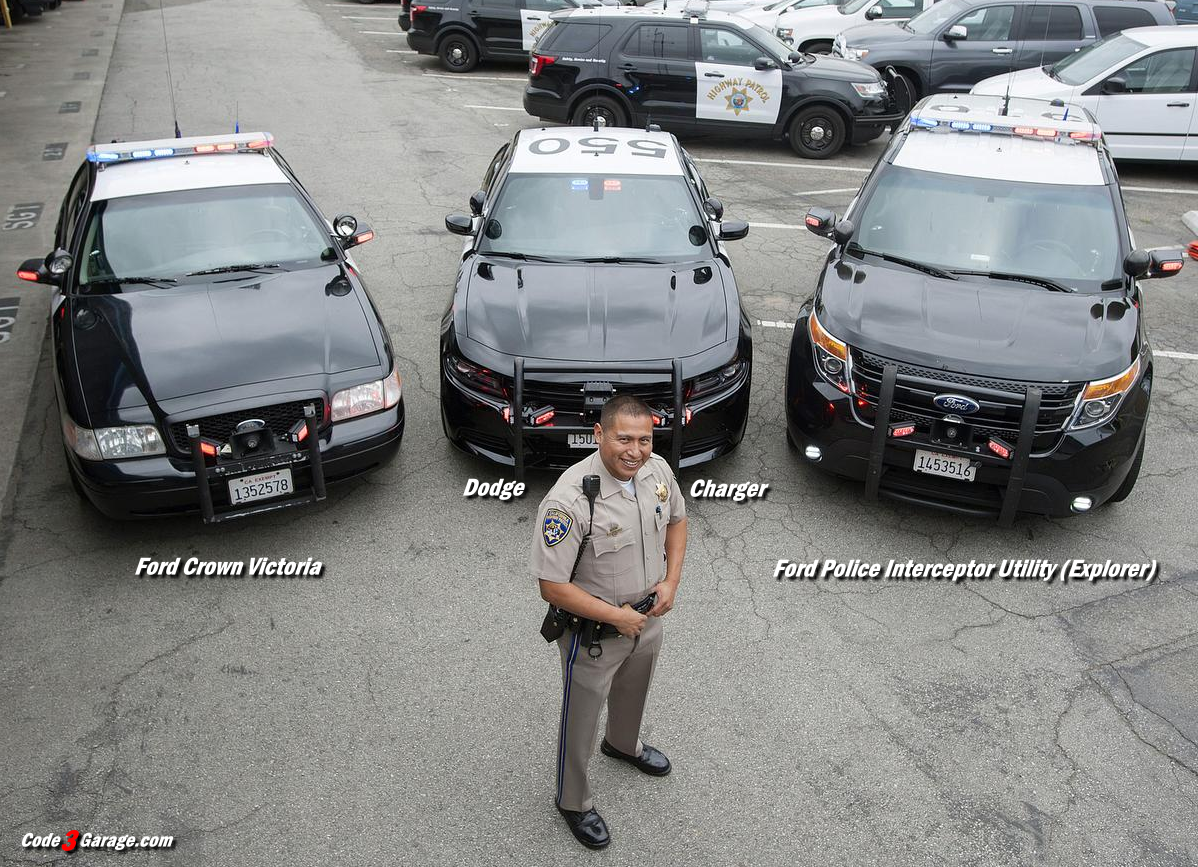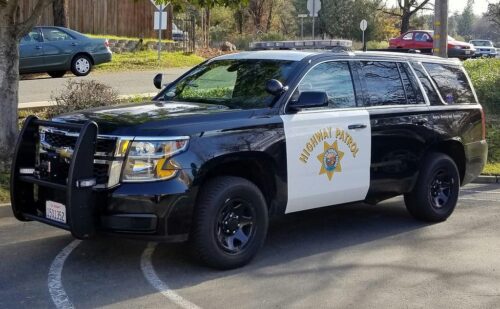 (Chevy Tahoe PPV)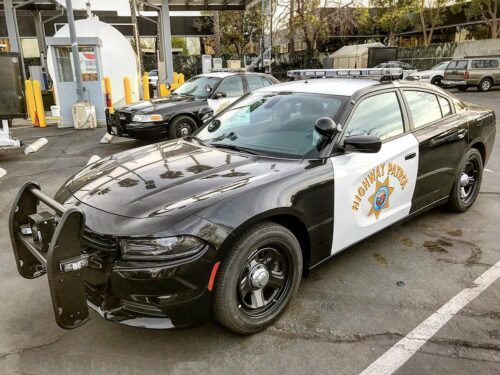 (Dodge Charger)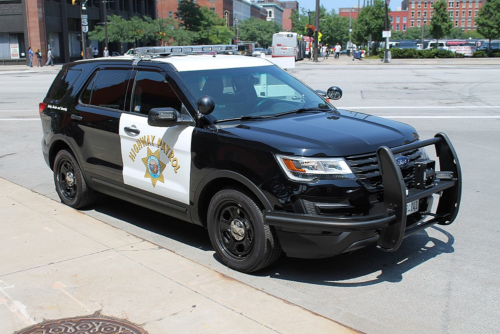 (Ford Explorer Police Interceptor Utility)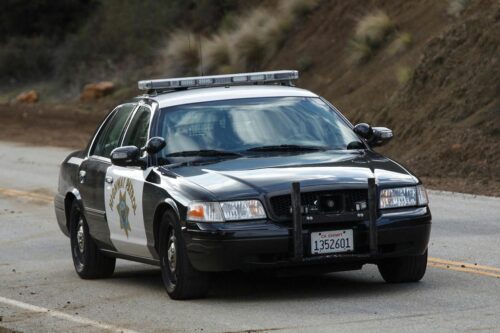 (Ford Crown Victoria)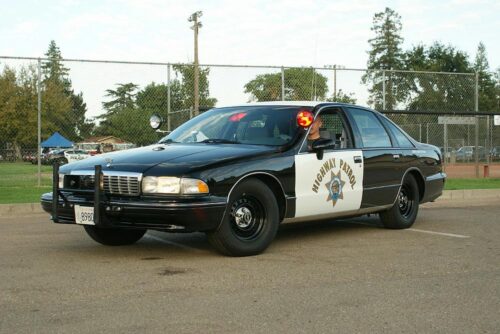 (Chevrolet Caprice 9C1)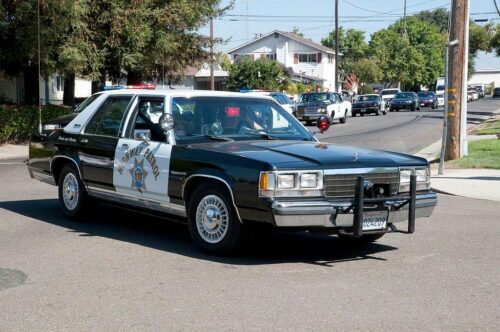 (Ford Crown Victoria)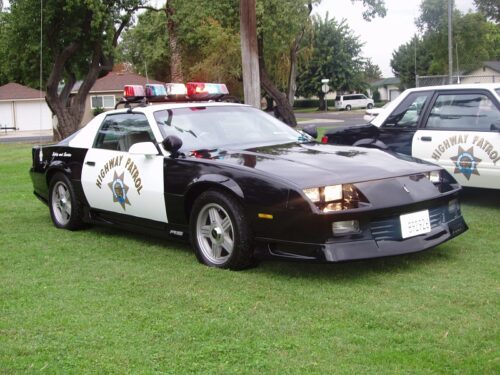 (Chevrolet Camaro)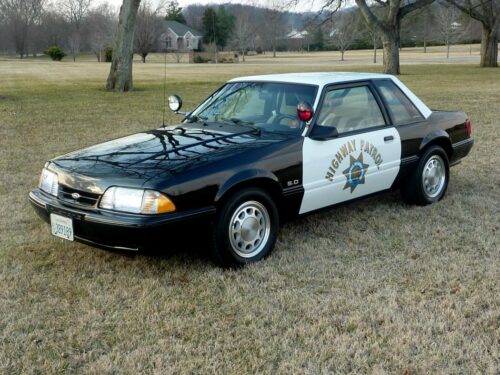 (Ford SSP Mustang)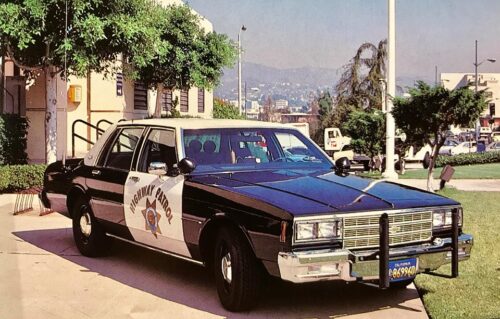 (Chevy Caprice)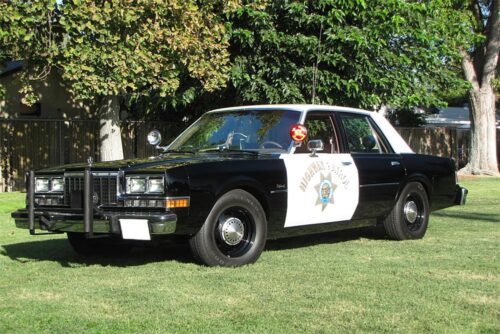 (Dodge Diplomat)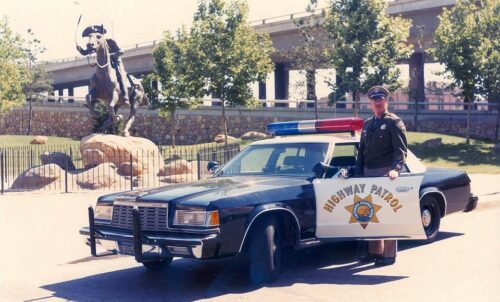 (Dodge St. Regis)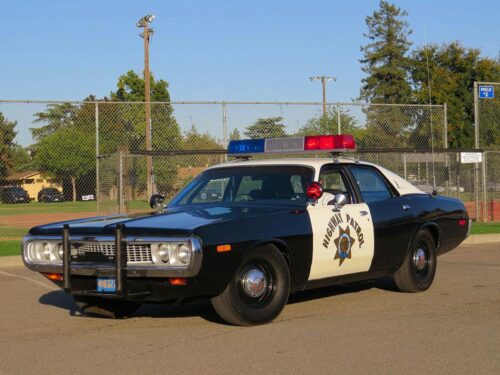 (Dodge Coronet)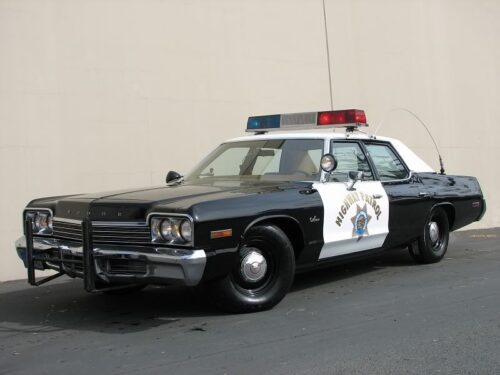 (Dodge Monaco)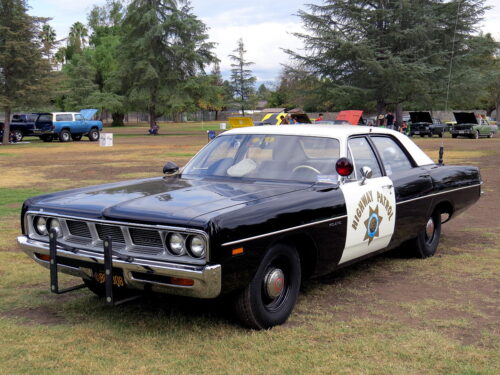 (Dodge Polara)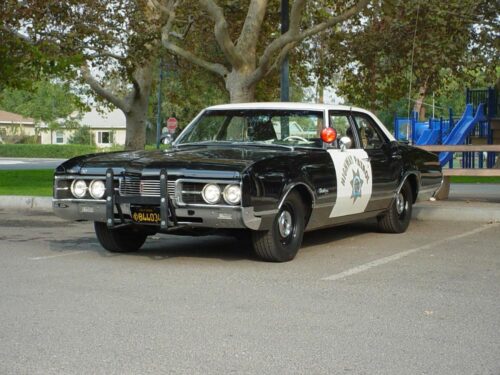 (Oldsmobile Delmont 88 )