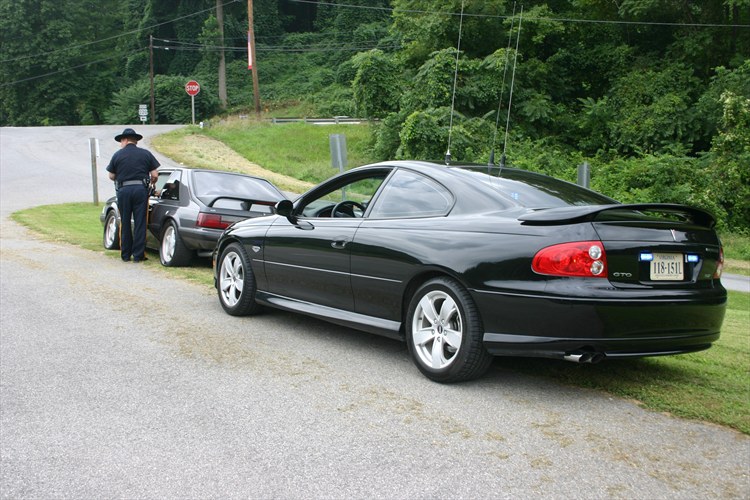 Photos of this phantom black 2004 Pontiac GTO have been posted on line and mistakenly referred to as a Virginia State Police (VSP) car. But a quick look at the officer in the photo above reveals that he's in a dark blue uniform with a yellow stripe going down the pant legs. Virginia State Troopers were the gray and black uniforms shown below: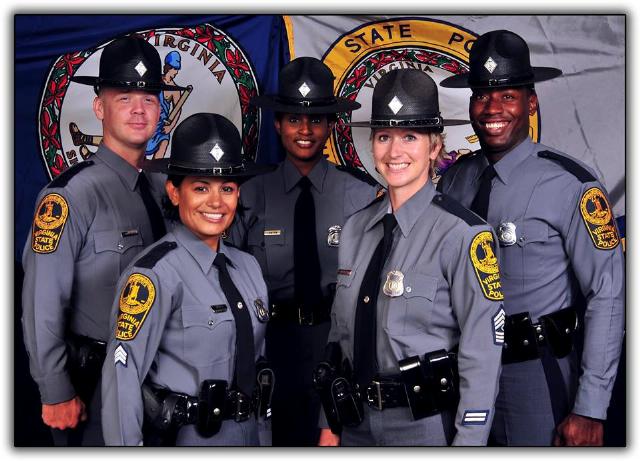 The officer you see in the photo is actually Boones Mill police chief Lynn Frith: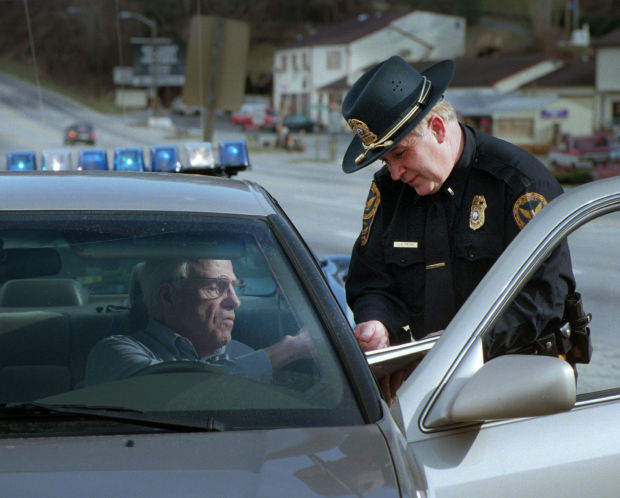 (Chief Lynn Frith – Boones Mill Virginia Police)
Prior to purchasing the GTO, Chief Frith used a 1998 Chevy Camaro B4C barely visible in the photo above. The Boones Mill GTO (and before that the Chevy Camaro) became infamous for enforcing the speed limit on US 220 going through Boones Mill Virginia. It's on that road where Frith has largely made his reputation. Shortly after he was hired, Frith was beaten in seven consecutive high-speed pursuits. As a result, he persuaded the town to replace its patrol car — at the time a wrecked cruiser salvaged from the Rocky Mount Police Department — with a white 1991 Chevrolet Camaro. That car was eventually replaced in 1997 with a blue Camaro and then in 2004 with the GTO.
Frith, who served Boones Mill for 24 years (in addition to being the police chief, he was also the town manager and utilities supervisor) was fired by the towns council on August 2013. According to the Franklin News Post:
Lynn Frith: Is his tenure really over?

Wednesday, August 7, 2013

Speaking of surprises, the firing of town manager and police chief Lynn Frith by Boones Mill Town Council was indeed unexpected. And the firing occurred during what appears at this point to have been a meeting that was held with no public notification. All meetings of governing bodies must be publicized, especially to the media since they routinely request, and receive, notification. In this case, that does not appear to have happened. We are looking into the matter.

The meeting was held last Thursday evening. Since it was a personnel matter, town council did have a right to meet behind closed doors. However, even those meetings must be publicized and votes must be taken in public.

Boones Mill has through the years been a hotbed of controversy, from elections to policies to water to firearms. Many of those controversies have involved Mr. Frith, but up until now, he has somehow kept and expanded his role with the town.

The most recent flair-up involving Mr. Frith related to cell phone use at town expense by the mayor, Ben Flora. Mr. Frith said paying for the cell phones (one for Mr. Flora's mother) had not been authorized at that time, but Mr. Flora said town council had always known about the cell phones.

That disagreement, Mr. Frith said, may have led to his firing, an action that has prompted him to seek legal advice.

After 24 years of basically being the face of Boones Mill, Mr. Frith will be a difficult act to follow. From using fancy police cars to catch speeders to guiding the town into the water-bottling business to running for sheriff, he has left quite a legacy. For Boones Mill residents, that legacy is either positive or negative, depending on which side of the fence they stand. And they often seem to switch sides.

This story is most likely not over. As we have seen in the past, passions run high in Boones Mill and we are sure more details will emerge related to the firing. Stay tuned.
Regardless of what drama has played out over the years between the Boones Mill police chief and town council (Boones Mill Police Chief job in jeopardy), the chief apparently knew what it took to catch speeding and fleeing drivers. A traditional police vehicle definitely wasn't the answer.
More Photos: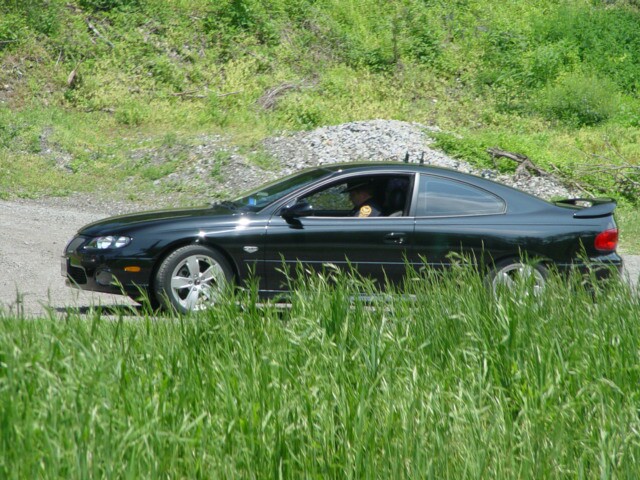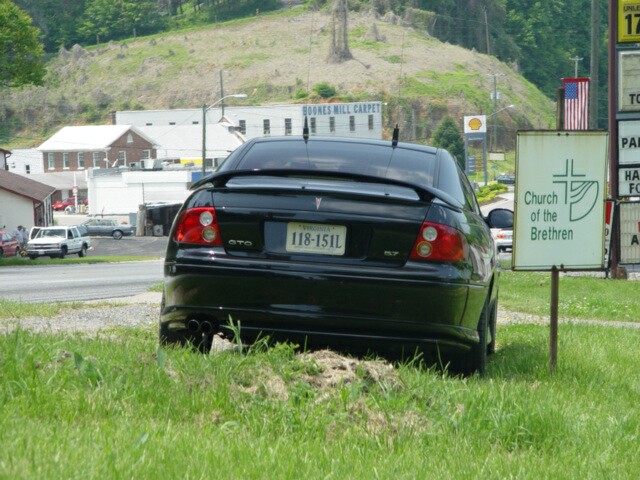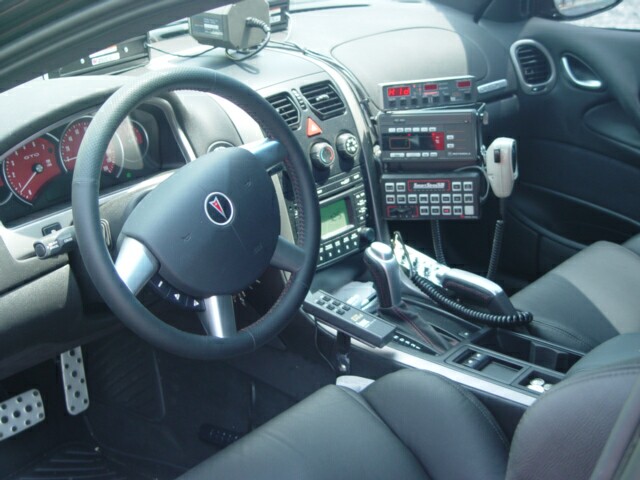 (Here you can see that the car was later marked)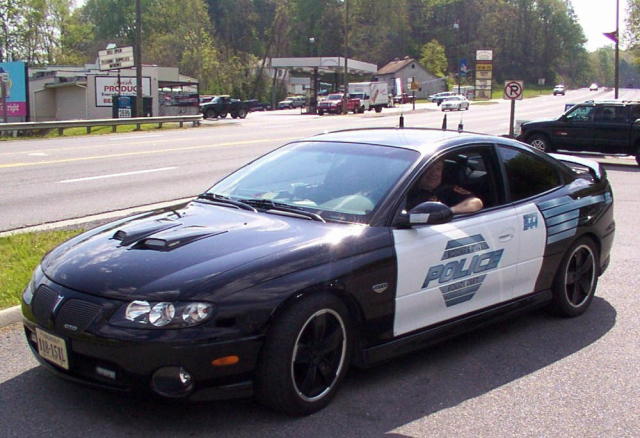 (Not a fan of the markings or stick on hood scoops)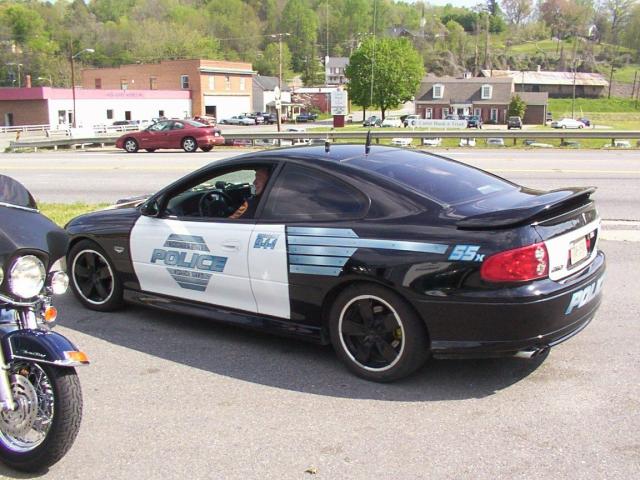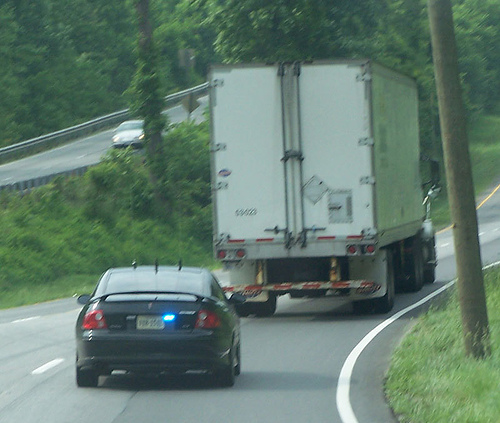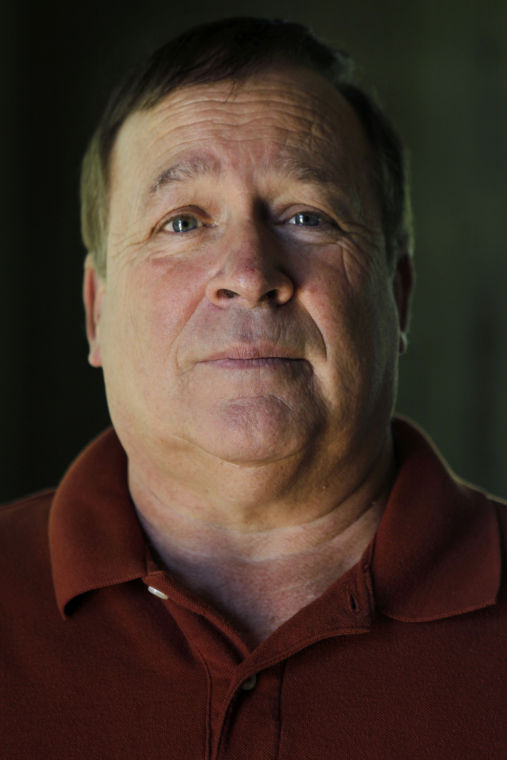 (Police Chief Lynn Frith)