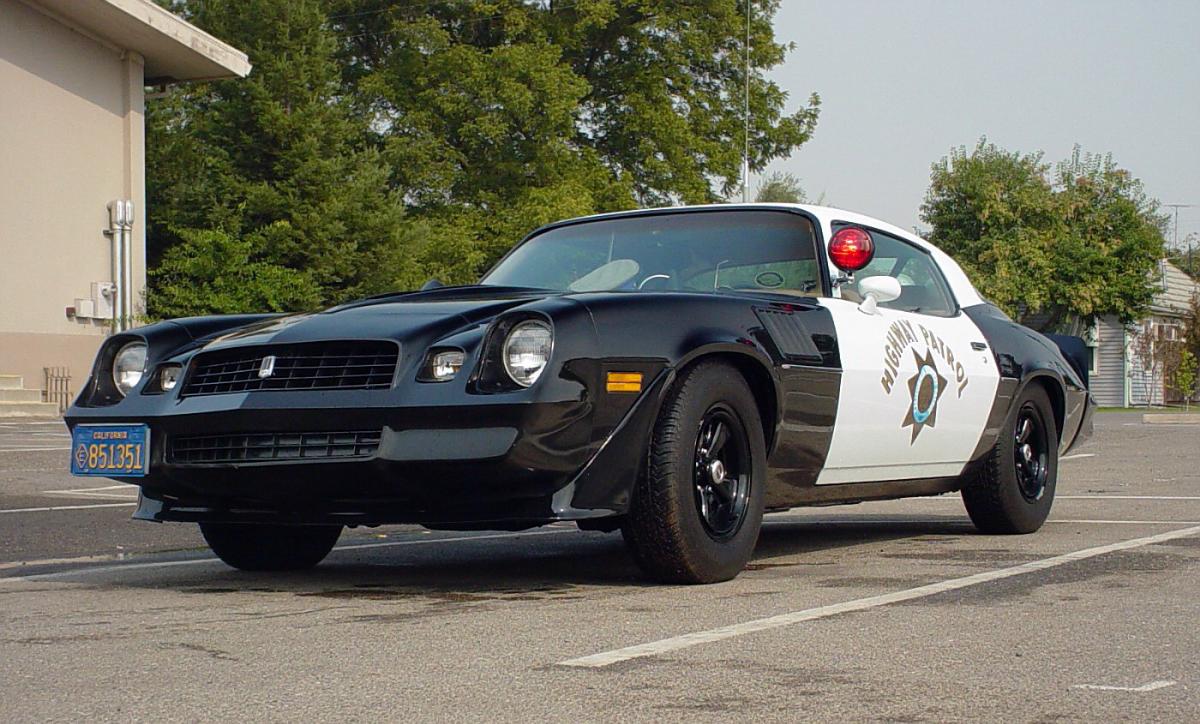 Before choosing to purchase the 1982 Ford Mustangs as their primary pursuit vehicle, the California Highway Patrol purchased and tested (12) 1979 Chevy Z-28 Camaros as part of their Special Purpose Vehicle Study program. Three cars each were assigned to four areas — Redding, Bakersfield, El Centro, and West Los Angeles.
These cars were identical to retail cars in every way with (3) exceptions:
1) In an effort to increase top speed, the CHP got a CARB exemption to change the axle ratios to 3.08:1 from the standard 3.42 or 3.73.
2) The brakes were changed-out for the police Nova brakes, which themselves originated from the full-size 1975 Bel Air. This included sintered metallic front pads and finned rear drums.
3) The CHP used a special high-speed fabric-belted tire designed for police use in sustained high-speed pursuits over long distances. At the time, the retail cars factory steel belted radials were not recommended for this usage.
All cars had the TH350 automatic with a 1st gear block-out plate.
Out of the (12) cars, (9) blew their engines. Only the three used in the Los Angeles area had no engine failures. Some cars went through (2) or more engines. When the engines were replaced with 4-bolt main replacements, the failures stopped. Of the (9) that blew engines, none made it past 26,000 miles before a major failure. The most common part that let go were the pistons.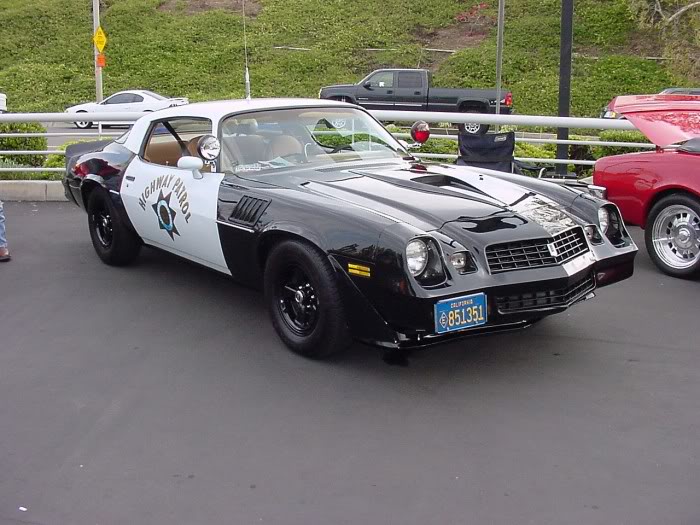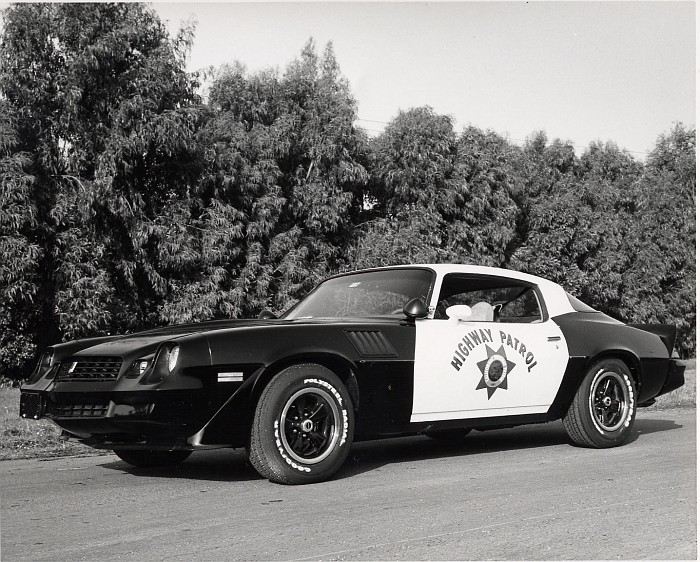 Of the (12) Camaro's, it is believed that only (2) remain.
More Photos: