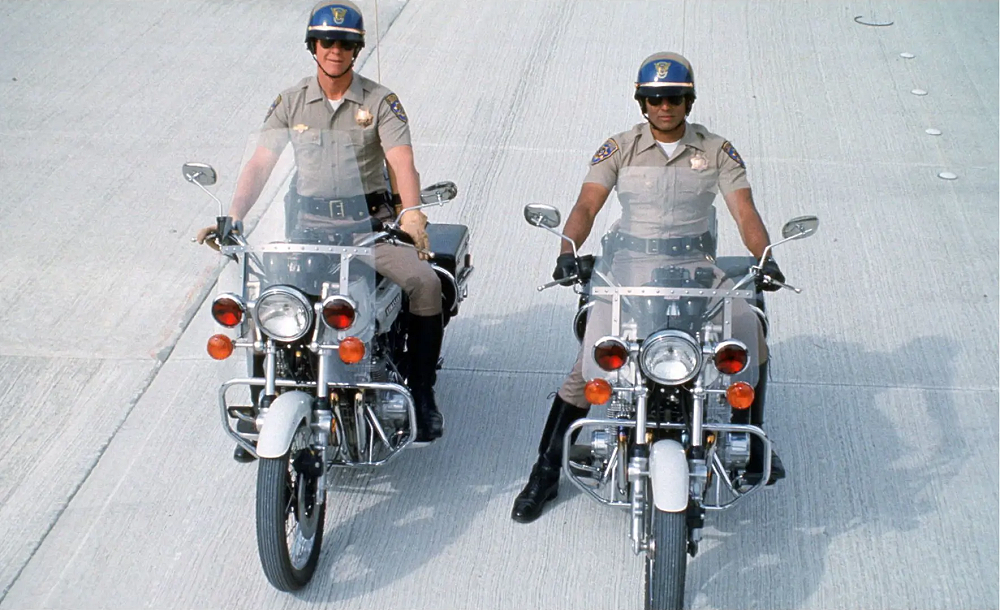 CHiPs aired from 1977-1983, and many of us can remember sitting in front of the television waiting for it to come on. The show was wildly popular during its run, so it is no wonder that CHiPs trivia is a major part of the internet buzz to this day. One of the most common questions is "what kind of motorcycles were used in CHiPs?" All of the motorcycle officers in the television series rode Kawasaki KZPs just like the real California Highway Patrol officers of the era. That is no surprise, given the lengths that the show's producers went to keep the characters in line with the real California Highway Patrol officers they were portraying.
More On The Motorcycles:
Motor officers in "CHiPs" ride Kawasaki Z1-P & KZ900-C2 in seasons 1 & 2 and KZ1000-C1 from season 3. Ponch almost won the street model (a 1978 Kawasaki Z1-R) on a game show in "Name Your Price". Producers used the same trailer for filming in season 3 as they did in the first two seasons. The bikes on the trailer were still KZ-900. Because the difference would be visible, they removed the KZ900-C2 windscreen and put a KZ1000-C1 windscreen on the bikes but they forgot to replace the pursuit lights (they are bigger on the KZ900) and the metal frame below the headlight (missing on the KZ900-C2).
In mid '70s CHP tested other motorcycles such as Moto Guzzi Eldorado, Honda 750 four and Suzuki 850 (this last one can be seen in the background at Central parking lot in many episodes of the second season), all those motors looked really similar because of the department specifics such as saddle bags, radio box and pursuit lights, so it is not easy to spot the differences. In "The Matchmakers" a CHP veteran still rides a Harley Davidson. In "CHiPs '99", the chippies ride new BMW R1100RT-P motorcycles. Erik Estrada owns one of the KZ1000-C1 used in the series.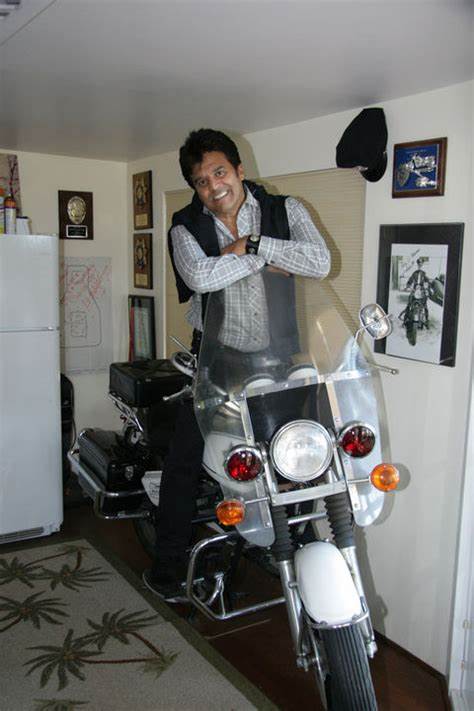 Erik Estrada's CHiPs motorcycle does not have an engine since this bike was used on a trailer for filming.
What is a Kawasaki KZP?
The Kawasaki KZP is a modified Kawasaki KZ900 or KZ1000 depending on the year it was put into service. The modifications, mainly practical in nature, include: windshields, saddlebags, pursuit lights, folding floorboards, radio communications equipment, electronic sirens, and high-performance tires.
Motorcycle Specs For A KZP Include:
Engine type: 4-stroke, DOHC in-line four, 2 valves per cylinder
Displacement: 998 cc
Starting: Electric
Bore x Stroke: 2.73 in x 2.60 in
Cooling: Air/Oil
Power: 88 hp
Torque: 112 lb-ft at 8,000 rpm
Carburetor: Mikuni Bs34 x 4
Transmission: 5-speed
Frame: Double cradle, heavy-duty steel
Rake/trail: 27.0 degrees/4.5 inches
Suspension: front 38 mm telescopic hydraulic fork
Suspension: rear Swing arm with twin adjustable shocks
Overall length: 90.2 inches
Overall height: 61.4 inches
Ground clearance: 6.3 inches
Factory Curb weight with fuel: 596 lbs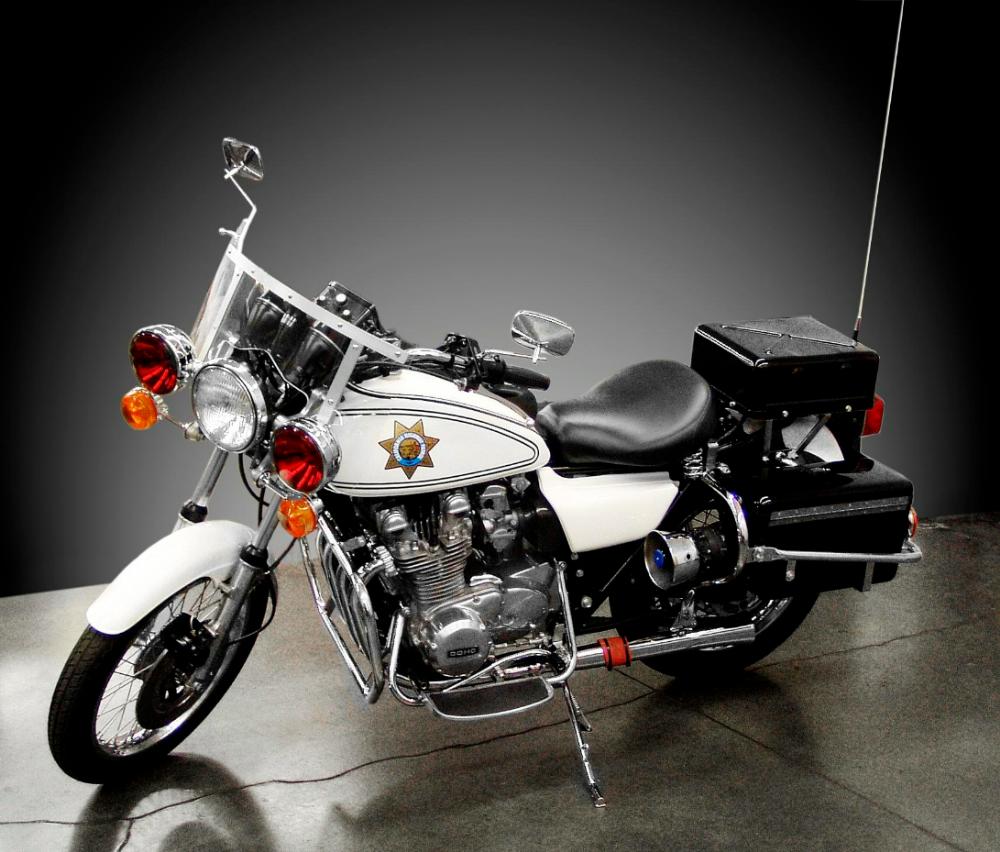 Real Life Motorcycle Crashes:
Erik Estrada (Ponch) and Larry Wilcox (Jon) actually ride the motorcycles while filming. On Monday, August 6, 1979, Estrada was seriously injured while filming a scene on the set of CHiPs, fracturing several ribs and breaking both wrists after he was thrown from his 600-pound motorcycle. A year later Larry Wilcox was injured when he flipped his bike and suffered a concussion.
Videos:
More Photos:
Click the photos to enlarge.