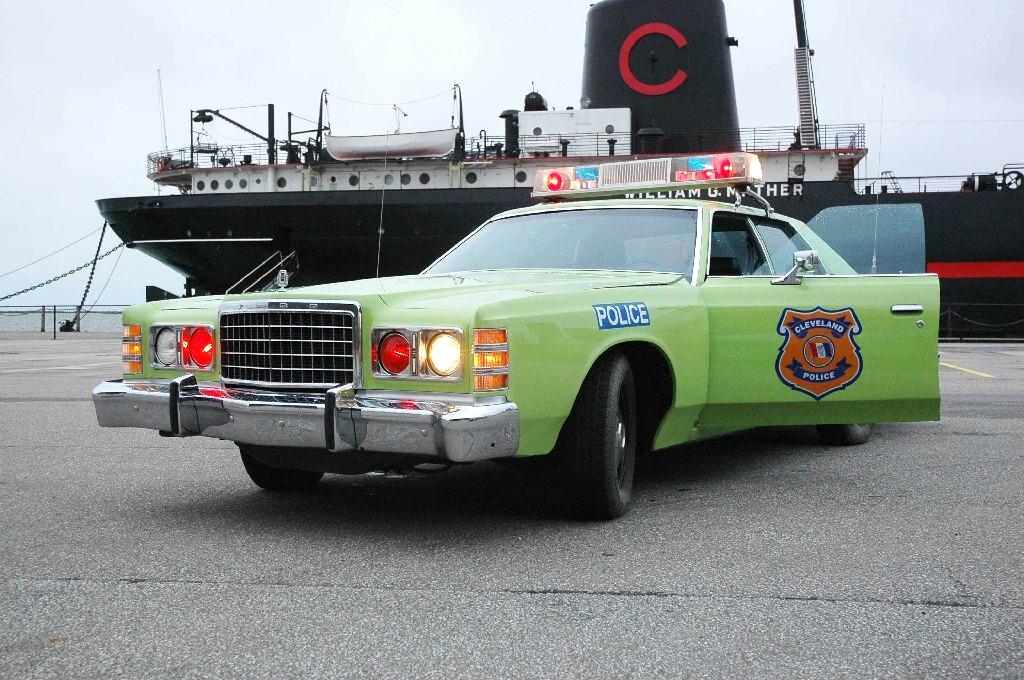 In December 2020 I shared with you a vintage Cleveland (Ohio) Police 1978 Ford LTD 'Traffic Unit' police car. This month I want to share with you an example of the Safety Green Cleveland Police cruisers used during that time period.
From 1972-1978, the National Highway Safety Department conducted an experiment with a lime green paint, known as "Safety Green". The goal was to increase the visibility of safety vehicles (police cars, fire trucks and ambulances). In Cleveland, the experiment lasted until 1982, when police cars and fire trucks went back to their traditional colors. The Cleveland ambulances remained the safety green color.
The car you see here was restored under the direction of Cleveland Police Historical Society Vehicles Chairman; Mr. Greg Savernik. Starting with a 1978 Ford LTD that was initially a Dewitt City, Michigan Police Chief's car, Savernik collected a spare frame, drive train and another donor vehicle for parts. Long searches for the proper light bar, radios, antennas and other detail parts came together in the spring of 2008. While the Cleveland Police Historical Society's 1949 Ford was being restored by the Ohio Technical College staff and students, Greg seized the opportunity presented, and commissioned them to begin his construction project concurrently.
The body shop director at OTC, Mr. Terry Axline and body shop instructor Ken Kellogg took a personal interest in the project. Selected students were assigned to the job. Before too long, the "Slime Green" police car was a pet project for the whole student body. When the actual assembly of the car was completed and it was time for paint, Greg recalls that there was some apprehension on the part of the painters when they opened the Dupont High Visibility Safety Green paint. "They painted just the trunk lid for the car and waited for me to come and check on the progress," he said. They thought there had been some mistake when the paint was mixed. When I told them, "No. That's the right color," they were shocked. After that, the work moved forward rapidly. The car was finished by the end of July except for a few decals.
This car has a 460 cubic inch big block engine and if it had been in service with Cleveland it would have strictly been used as a traffic car due the engine size and its performance capability.
This vehicle is part of the Cleveland Police Museum's Vintage Fleet. The "call number" 611 represents a car assigned to the Sixth Cleveland Police District.  This District was eliminated when the City created a revised police deployment plan in 2008 that was developed to make the Division more efficient and more responsive to the needs of the community.
You can check out this car and other Cleveland Police Vehicles at the Cleveland Police Museum.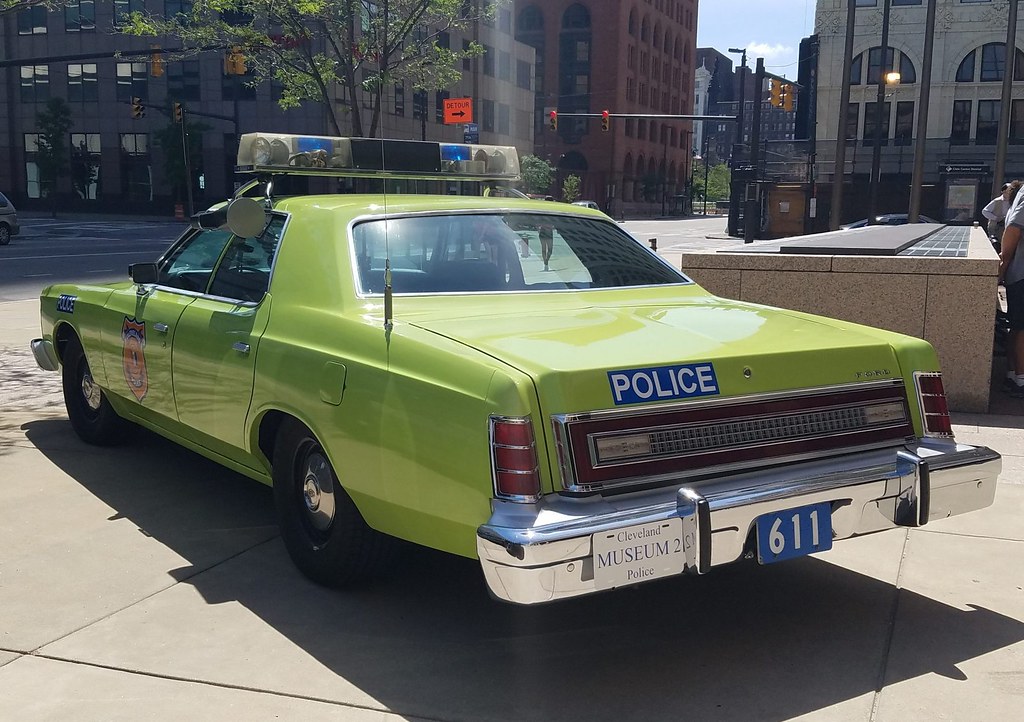 Links
Cleveland Ohio Division of Police
More Photos
Click the photos to enlarge.