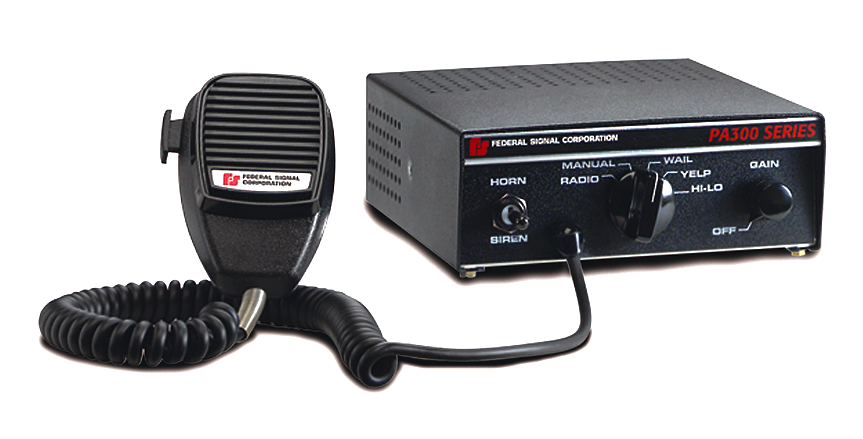 My favorite electronic has to be the Federal Signal PA300 siren. They are a very simple and loud siren. I was in a parade driving next to a sheriffs cruiser and every time he'd hit his siren, my PA300 would drown his out.
Features:
Value and Unmatched Reliability: The PA300 siren delivers exceptional value and unmatched reliability. This siren can provide either 100- or 200-Watt output to meet or exceed SAE J1849 and Class A requirements for sound when paired with a Federal Signal high-power speaker.
A Wide Range of Features: A wide range of features comes standard with any PA300 police siren. Included are 5 basic siren tones, TAP II (horn-ring transfer), PA, radio rebroadcast, and air horn sound with siren override. TAP II allows for effective intersection traffic clearing capability without having to remove your hands from the steering wheel or your eyes from the road. There is also a "Press-and-Hold" function, depressing and holding the horn ring will produce an alternate sound for as long as the operator keeps the horn ring circuit depressed.
Noise-canceling Microphone: The siren's PA volume level can be controlled with a rotary GAIN switch located on the unit's backlit front panel, and radio rebroadcast volume is adjustable via an easily accessible rotary pot. The PA300 siren also includes a permanent noise-canceling microphone that produces high quality voice reproduction without feedback squeal, and the microphone's push-to-talk switch will override any siren tone for instant PA use.
Electrical System: The totally enclosed, fully featured siren operates from any 12- or 24-volt negative ground vehicle electrical system. The PA300 can be powered directly by the car's battery or through secondary power distribution centers. No matter how power is delivered, the PA300 siren is protected against most failure modes, including reversed polarity, by a fuse that is readily available and can be replaced without tools.
Compact Size: PA300 siren packages are built small and compact measuring only 2.3"H x 6.1"W x 7.6"D and each unit comes supplied with its own "U" shaped mount bracket. There are no protruding components to interfere with mounting arrangements and all electrical connections are easy "plug-and-play" type which are located on the rear of the siren's housing.
Mounting Options: An optional stainless steel bezel is available for flush mounting and a wide variety of switch controls that flush mount to the PA300 series siren are also available.
Model Types:
Model 690000: 100W, PA300-012MSC, hi-lo tone, hard-wired microphone
Model 690002: 100W, PA300-012MSCPTY, priority tone, hard-wired microphone
Model 690009: 200W, PA300-024MSC, hi-lo tone, hard-wired microphone, 24V
Model 690010: 200W, PA300-012MSC, hi-lo tone, hard-wired microphone
Siren Tones:
Air Horn:
Hi Lo:
Yelp:
Wail:
Wind Down:
Wiring Diagram:
The older Federal Signal PA300 sirens used a 12-pin plug: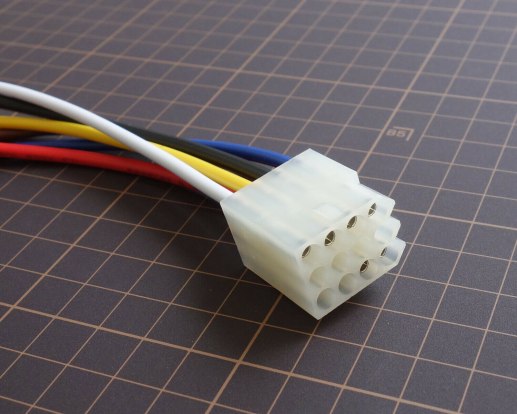 Here is the 12-pin plug wiring diagram.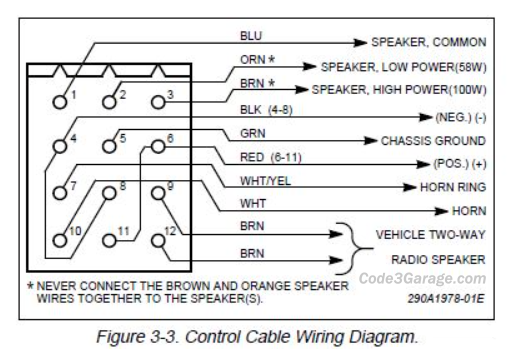 The newer Federal Signal PA300 uses a 10-pin plug: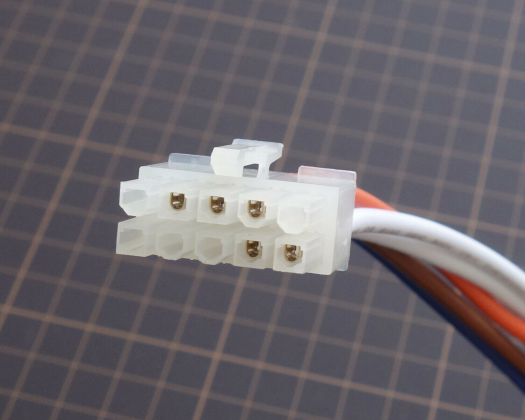 Here's the 10-pin plug wiring diagram: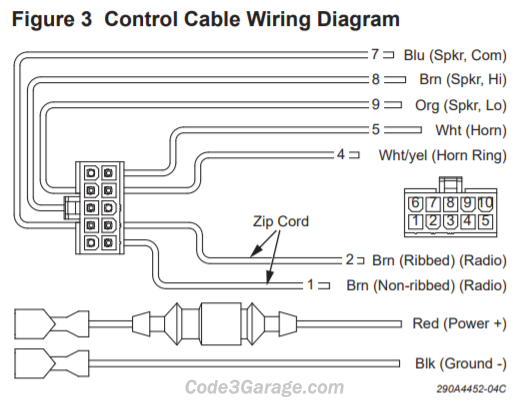 You can usually find these wiring harnesses on ebay.
Old -vs- New Models: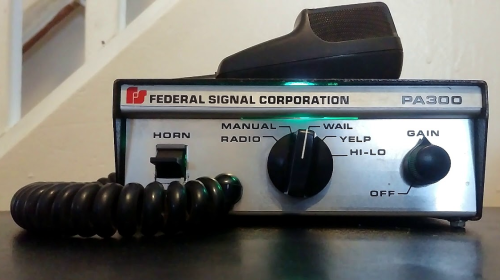 The early Federal Signal PA300 siren had a silver face and a fat blade style manual / horn switch.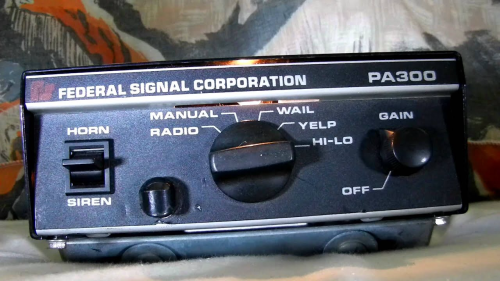 Then they went to the black face, but still retained the flat blade style manual / horn switch.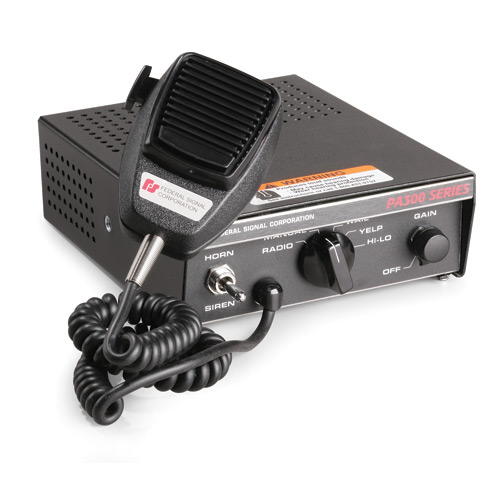 Those plastic blade switches had a tendency to break, so the newer Federal Signal PA300 sirens come with a metal momentary toggle switch instead.
Links:
Federal Signal PA300 Siren Data – Specifications Sheet
Federal Signal PA300 Early Style Installation And Operating Manual
Federal Signal PA300 100W Siren Manual 2561788 Models 690000, 690001, 690002, and 690004 Installation and Operating Manual
Federal Signal PA300 Series Electronic Siren Models 690009 and 690010 Installation and Operating Manual 255359A
Federal Signal PA300 Series Siren – Website