All New Warning Light System For Emergency Vehicles
The RANGER III was designed especially for today's fuel-efficient vehicles and offers more features than any light system available.
Its unique wedge-shaped design gives RANGER III a very low wind resistance factor with enough surface area for maximum light output to protect your personnel and vehicle in the most dangerous emergency warning situations.
RANGER III offers a choice of three models, each engineered to meet your specific needs.
MODEL LL400 utilizes high intensity quartz halogen bulbs. Its deluxe five-position switch allows a selection of light patterns:
Random flash
Alternating flash
Sequential flashing to the left
Sequential flashing to the right
MODEL LL500 is a strobe light system only. Each strobe bar produces two million candlepower, but the current drain is less than 5 amps allowing for high energy efficiency.
Model LL600 is the alternating flashing system only. This model utilizes the same high intensity quartz halogen bulbs found in Model LL400.
RANGER III's all new speaker housing is designed for maximum sound output and will accommodate one 74 watt or 100-watt speaker. If you require light output across the entire bar, simply replace the speaker housing with the new center section lens cover.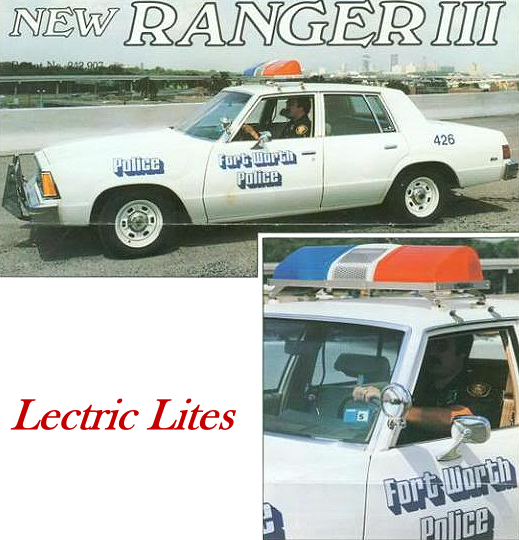 Video:
Photos:
Click the photos to enlarge.