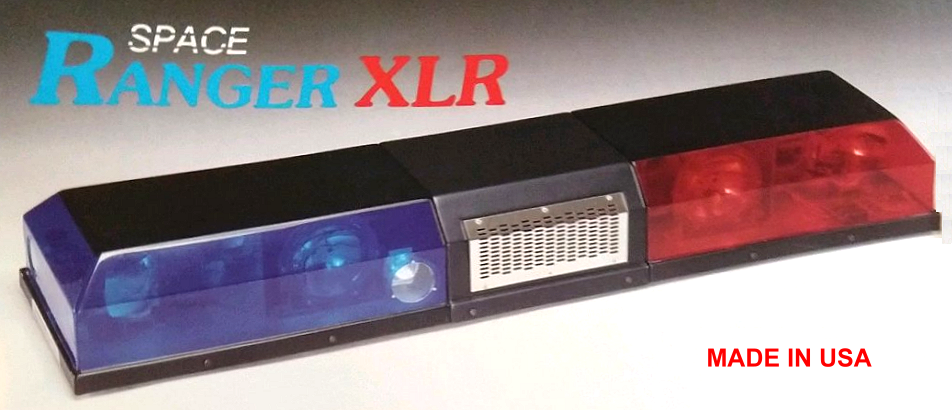 Lectric Lites Co. has put its best effort into the design and development of the sleek, new Space Ranger XLR.
Space Ranger XLR provides all the latest features you would expect in a quality light bar, plus a choice of components and prices that makes it the most unique light/sound system on the market.
Space Ranger XLR combines the company's high intensity, double flashing strobe lights with rotating and directional halogens to produce the ultimate in light output and warning effectivity.
Customers have a wide choice of configurations using the various light components and optional accessories to meet their specific requirements and preference. Units can be custom made for your department.
Components are mounted on a heavy duty anodized aluminum base. Electronic circuits, reflective mirrors, lenses and other fixtures are made of quality materials and superbly assembled.
The aerodynamically designed external lens covers have a black sun screen for added protection and to help provide a brighter daytime light pattern for greater visibility.
Space Ranger XLR is economical to operate and easy to service. Lens covers and center housing can be easily removed for routine servicing. Units are built to give you years of effective, trouble free service.
Optional features include halogen alley and takedown lights, red, blue, and amber lens filters. The LL1600-100 speaker can be installed at the factory. Compatible with all electronic sirens used today.
Specifications:
Size: 48″L x 12″W x 6-1/4″H
Weight: 28 lbs (without speaker)
Electronics: All solid state circuitry
Base: Heavy duty anodized aluminum
Light Units: 360 degree or directional strobe lights. Rotating or directional halogen quartz bulbs (50,000 C.P.)
Lenses: Red, Blue, Amber, and Clear combinations
Hardware: Mounting hardware and wiring harness included
Options: 100 watt speaker, halogen alley light, lens filters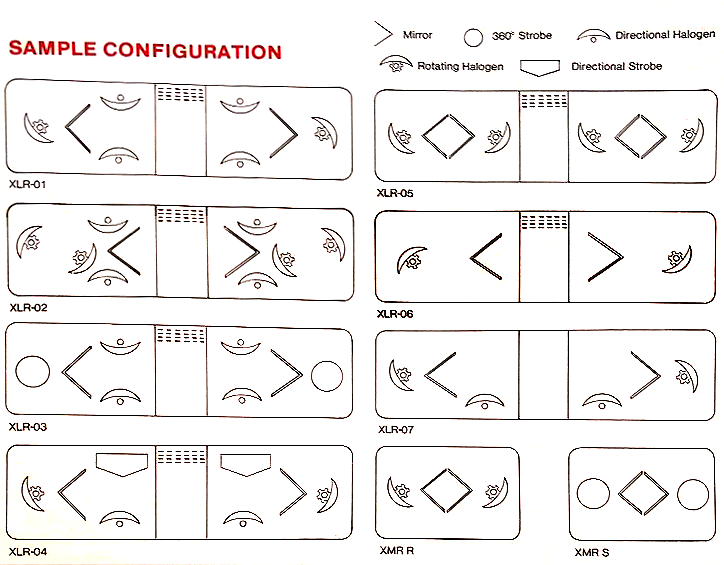 Example:

Lectric Lites Space Ranger XLR with strobes, flashers, and amber cutouts.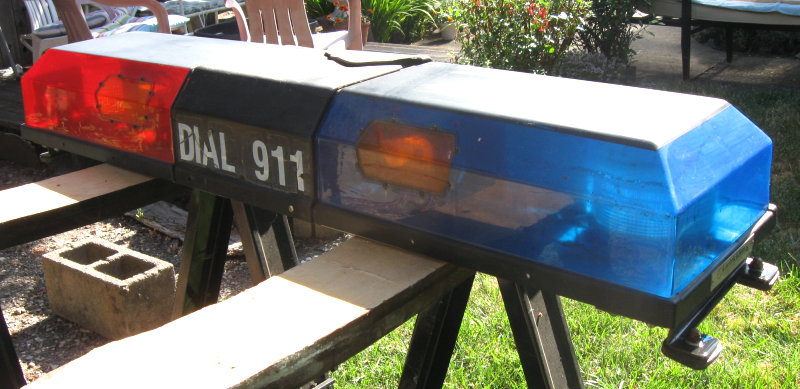 Video:
More Photos:
Click the images to enlarge.