SuperSystem 8780, 8880, & 8980
Introduced in 1978, the Light/Sound system has rectangular halogen or incandescent sealed beam alternating flashers on each side of the speaker housing. Two offset revolving halogen lamps with parabolic reflectors are positioned on each side of the bar. Options include front take-down, and internal side alley lights.

Model Numbers
Domes
44-Inch
48-Inch
52-Inch
Left  /  Right
8730
8830
8930
California Version
8780
8880
8980
Clear  /  Clear
8781
8861
8961
Red  /  Red
8782
8882
8982
Amber  /  Amber
8783
8883
8983
Blue  /  Blue
8784
8884
8984
Customized 1 Insert
8785
8885
8985
Red  /  Blue
8786
8886
8986
Blue  /  Red
8787
8887
8987
Customized 2 Inserts
Speaker
The speaker housing in the SuperSystem is designed to accommodate 75, 100 or 200 watt speakers. They must be ordered separately from the SuperSystem and can be factory installed when ordered with the light bar.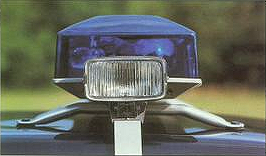 External Alley Lights:
Iodine gas quartz bulbs provide three times the brilliance and twice the life of ordinary sealed beam bulbs. Iodine gas retains it's brilliance for the life of the bulb. Should be mounted on Smith & Wesson model 860 tension bracket. SAE approved in 50 states. (product code 897)
Internal Alley Lights:
Self contained within the domes of 8000 series light bars, the internal alley lights must be ordered factory installed. The domes will come with a clear insert to allow for maximum brilliance. The 87, 88, and 1980 series comes with a pair of PAR 36 flood lights.
Alley light for 87, 88, and 8950 (product code 898)
Alley light for 87, 88, and 8980 (product code 899)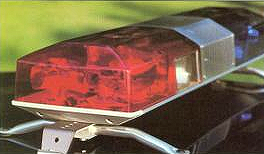 General Purpose Mounting Kit:
Allows for the easy mounting or transfer of light bars to future auto fleets without the need for additional conversion or mounting hardware. Because there are no exposed bolts, the probability of theft is minimized. Mounting kit expands from 44 to 64 inches and to 72 inches on a 52 inch light bar. (product code 861)
Permanent Mounting Kit:
Provides for the permanent installation of Smith & Wesson light bars to emergency vehicles. Units are bolted through the roof of the cab. Weather seal keeps out dirt and moisture. (product code 892)
Tension Bracket:
For use with the universal mounting kit, the tension bracket adds an additional 10 inches per side for mounting flexibility. Holes in the bracket allow for the easy mounting of the model 897 alley light. (product code 860)
Car Cable:
Twelve foot, 8 conductor car cable simplifies light bar installation. Recommended for use with the 8700, 8800, and 8900 series light bars. (product code 888)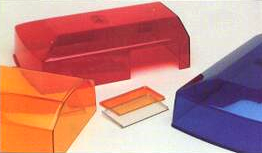 Replacement Domes:
Constructed of high impact Lexan, the domes are available in red, amber, blue, clear or customized. They will accommodate the 8700, 8800 and 8900 series light bars. Order by product code.
881 – Red
882 – Amber
883 – Blue
884 – Clear
895 – Custom dome drivers (left) side
896 – Custom dome passenger (right) side


Smith & Wesson eventually added a green dome, but I don't have the part number.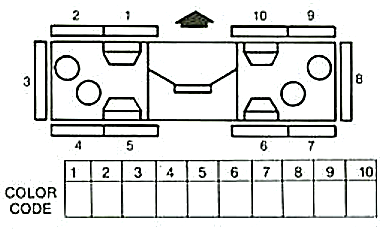 Customizing:
Customizing your new Smith & Wesson light bar is simplified with our ten digit code system. The position of each color section for the light bar is indicated on the diagram (above). When ordering, indicate product number, then color code. Please note that on light bar orders, the fixed bulb behind every clear panel will be wired for steady on unless otherwise specified. If clear panels are not ordered, the fixed bulb will be wired for steady flashing.
Color Code:
0 – Clear
1 – Red
2 – Amber
3 – Blue
Flashers: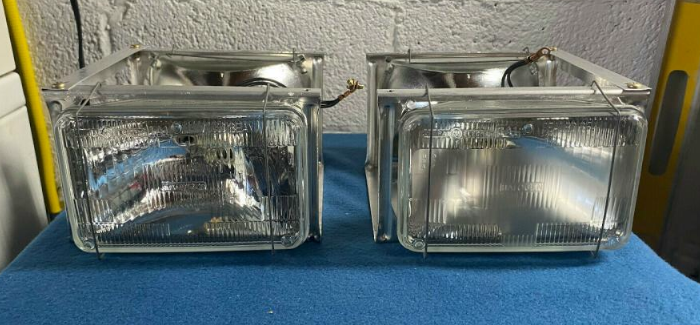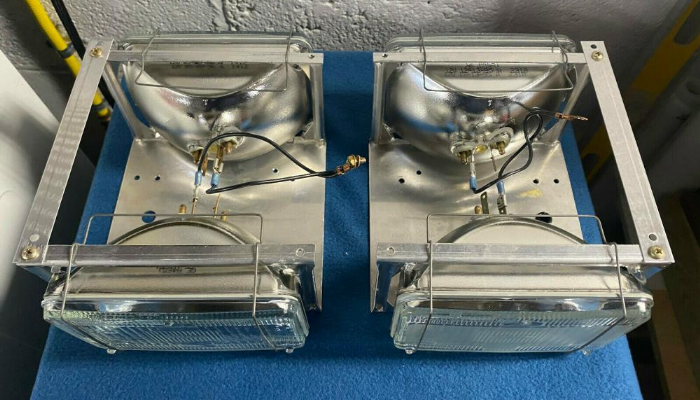 One of the most unique features in the Smith & Wesson lightbar was the 4×6 headlight bulbs used for the front & rear flashers and takedown.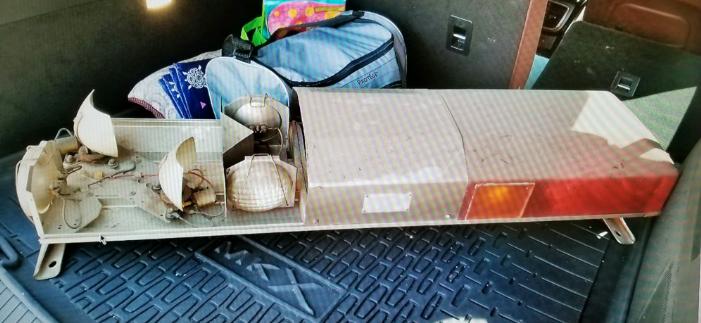 At some point Smith & Wesson switched to a PAR 36 round bulb.
Rotators: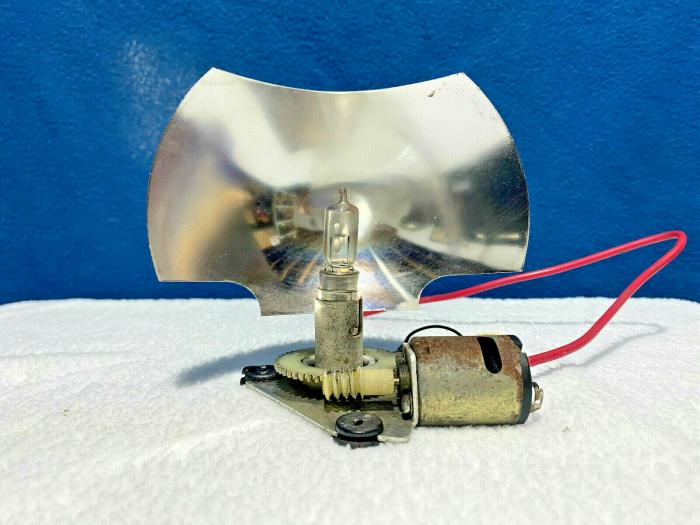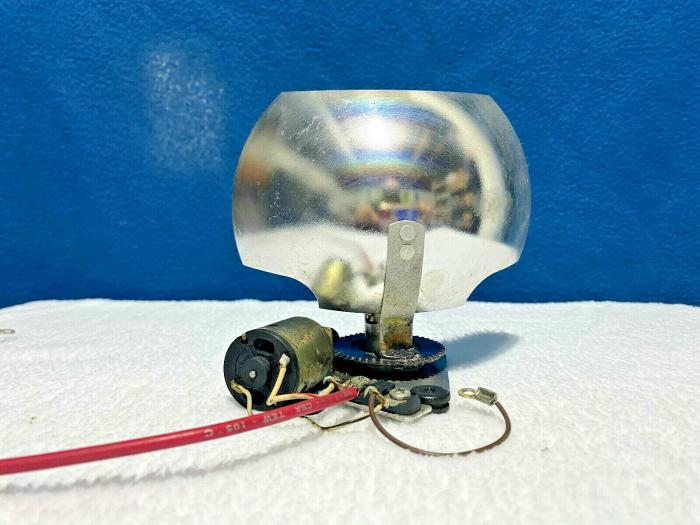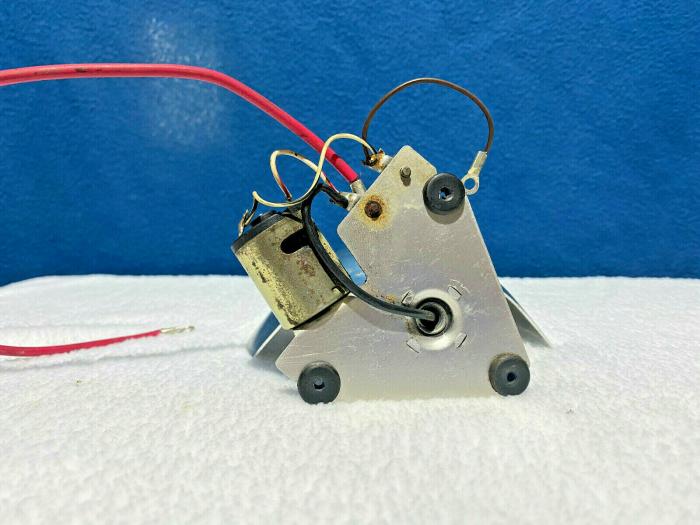 The Smith & Wesson lightbar used the same rotator as the Sireno lightbar and Southern Vehicle Products (SVP / Southern VP).
Photos:
Click the photos to enlarge.
Videos: