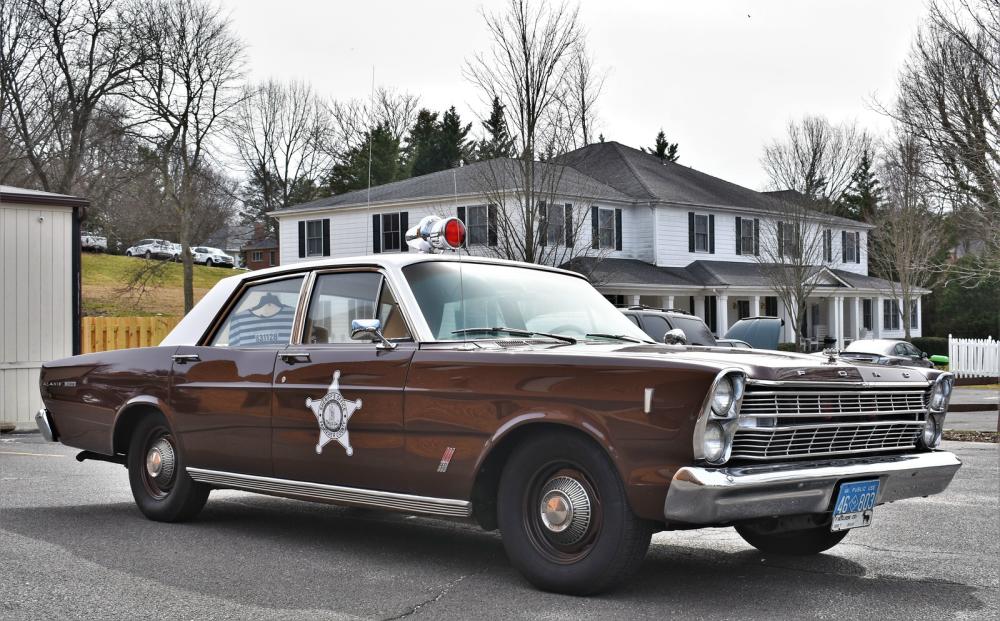 In 1965, Mr. and Mrs. Fredrik Wachmeister donated a new Ford Custom to the sheriff's department in Fauquier County, Virginia. Before that 1965 police car was donated to the sheriff's office, then sheriff Sam Hall and his deputies used their personal vehicles and were given mileage reimbursements.
Since then, the sheriff's fleet has grown to 150 vehicles, and now has one more after the donation of a restored near-duplicate of that original '65 Ford.
Soon after taking office in 2016, new sheriff Bob Mosier found a newspaper clipping about the 1965 donation and thought it would be a great idea to find and restore a similar car to use for parades and other local events. Several of his officers agreed and spent "a couple of months" searching.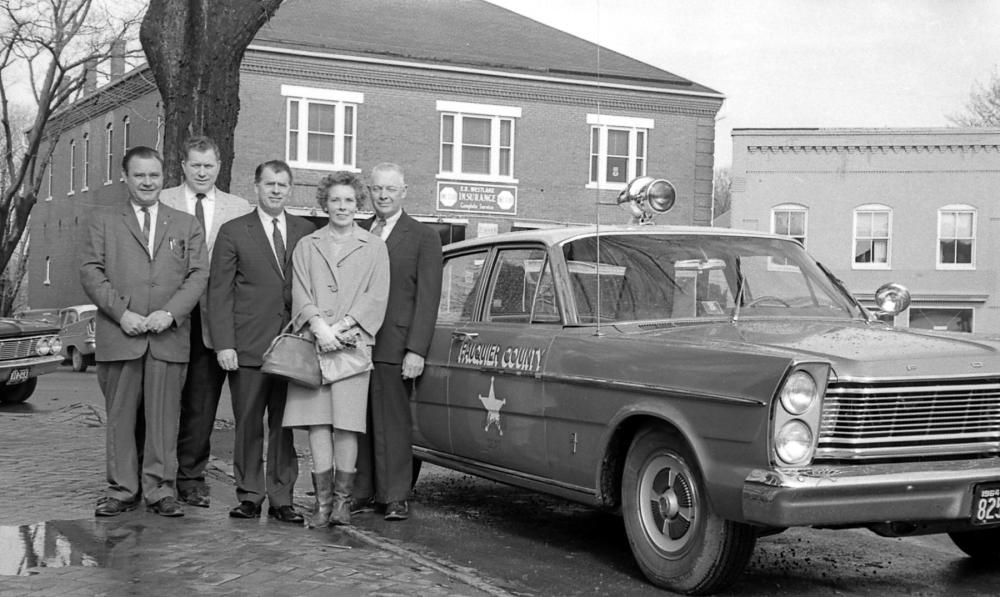 But a suitable car was not easy to find.  Most of them were too far gone or too expensive.
But late in 2017, the crew came across a very similar 1966 Ford Galaxie in North Carolina. The car had been driven 177,000 miles but was in "decent shape" and even had some Virginia history, having rolled off a Ford assembly line in Norfolk.
An anonymous donor came forward and bought the car for us and donated it to the Fauquier County History Museum at the Old Jail. After the negotiation and paperwork were done, they set off to Huntersville in a borrowed truck and trailer and brought the car home to Warrenton the next day.
Local resident and Classic Automotive owner Jim Walker agreed to do any needed body work, and automotive repair shop owner Arthur Digges got the drivetrain and other mechanical systems back in good running order. Another area company, Danny's Custom Upholstery, redid the interior.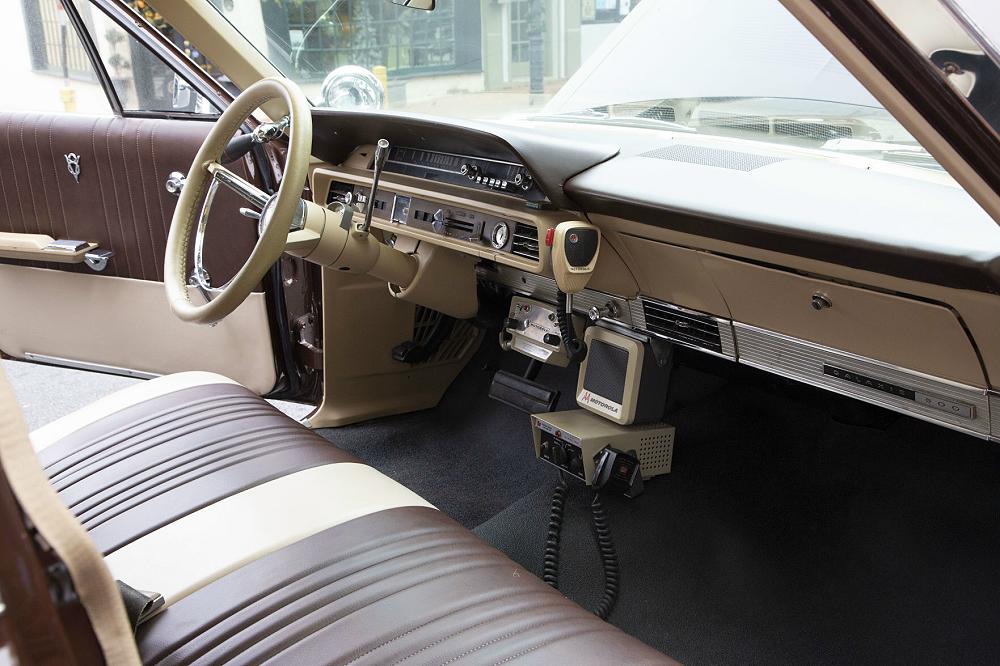 (Motorola radio and Federal Signal siren – It's unlikely that the original car had an electric siren and mechanical siren on the roof)
The hardest part to find was the roof light and siren. The pristine siren the car uses cost $1,000 and took six months to find. When all was said and done, the vehicle and its restoration cost about $35,000.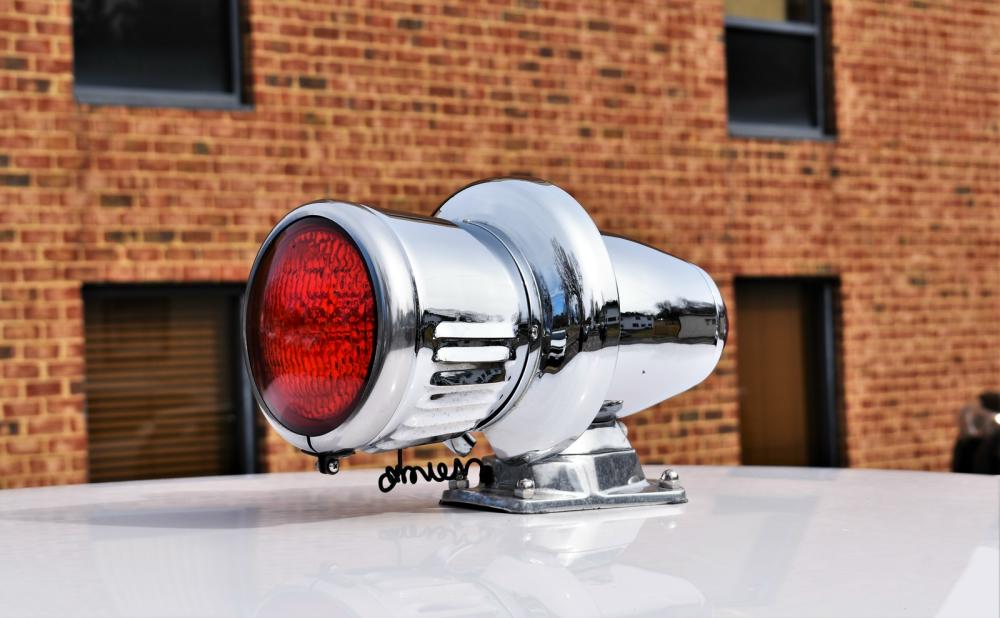 (Roof Siren / Light appears to be a Federal Signal Model WLRG)
The car will be used for parades, car shows, public events, and as a public relations tool to connect with citizens. According to the Sheriff's Department, no government funds were spent on the project, and the car is currently the property of the Fauquier County History Museum.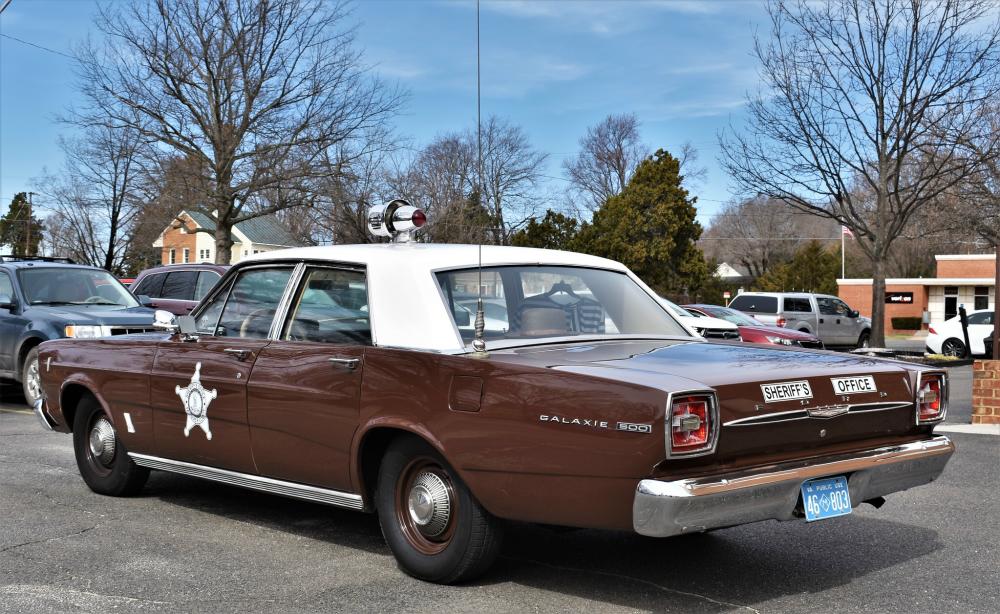 Links:
Fauquier County History Museum
Videos:
Photo Gallery:
Click the photos to enlarge.