New member
Retired Firefighter
Cross posting this on elb..
Just figured I would toss this out here as a starting point. Overall, it appears to be in good shape, I know the rotators spin and light. The flashers not so much. I just got back with it, so its gonna sit for abit today as work calls. This should be a 24 RVF, I have not cracked it open...

elightbars.org
So with the fading away of the Covids.. things are starting to pop back up again.
I found this somewhat locally, and there are some questions popping up about where it originally was used, and if it was an NYPD Fullsize bar.. which is very much a unicorn maybe even more so then the 24RMC.
Aerodynic Model 24RVF-1Z. Was pulled from a rollback, and was literally 20 minutes away from NYC which also leads credence to my thought process.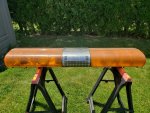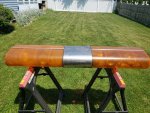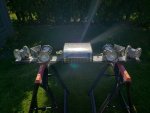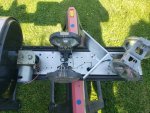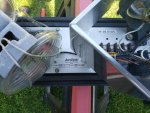 So why do I think this was an NYPD bar.. because of the tag designation, and its relative distance to NYC. Why might it not be an NYPD bar.. the bar is not setup like an NYPD bar, however you can essentially just flip the speaker grille and that would do it.
The bulbs in the rotators are not correct.. should be 4416 and these are 7400s.
For those not in the know at one point sites like Galls were selling ex NYPD equipment surplus all over the US. I have encountered several that were used on Wreckers.. not surprised as its perfect for it.
It really just needs a good cleaning and the domes need some TLC.