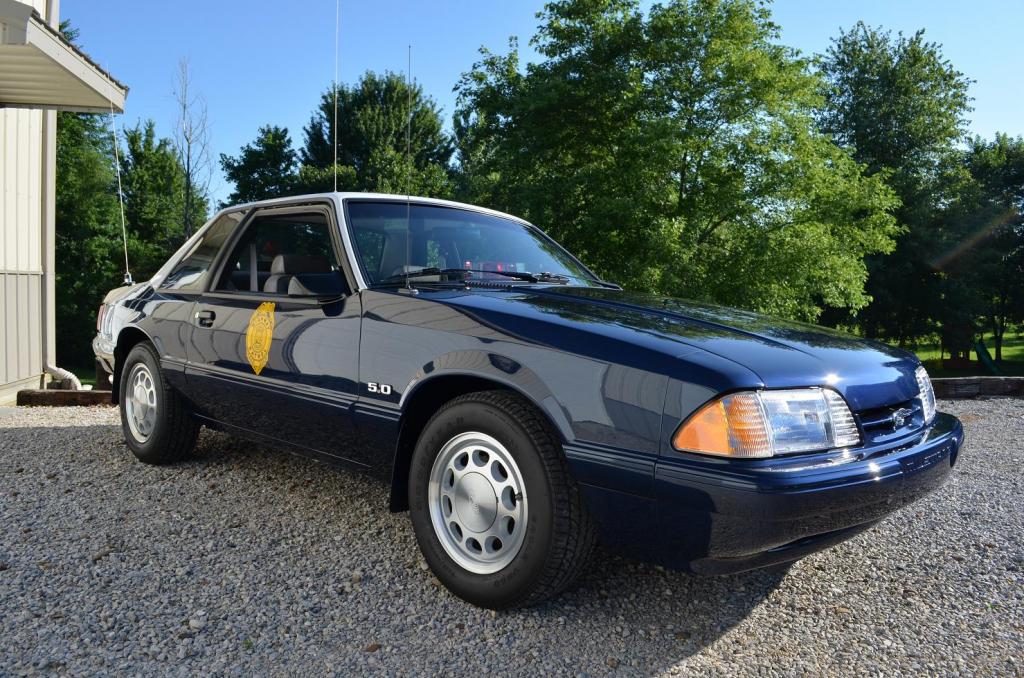 Being a SSP Mustang enthusiast that grew up in Kansas City, Aaron has always wanted a Kansas Highway Patrol SSP Mustang. He finally got that chance when this car was posted for sale in Ottawa, Kansas. All of the cars panels were original except for the left front fender. The car had little rust on the doors or rear deck, but it needed some attention on the strut towers in the engine bay. The car still had its 160 MPH speedometer, and the engine was still equipped with the factory oil cooler. On the inside, you could see evidence of where equipment had been mounted.
While doing research on this car, he discovered that the Highway Patrol sold the Mustang to the Pottawatomie County Sherriff Office in 1994, and they used it until 2000.
The car was disassembled and washed so the restoration could begin.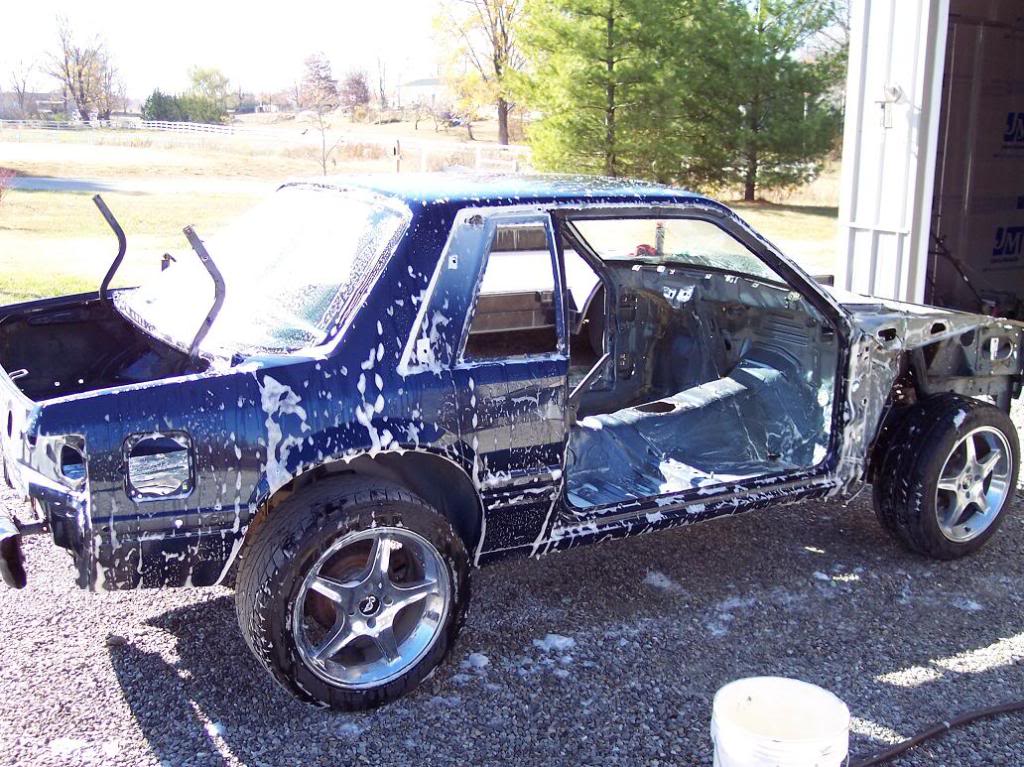 The front strut towers were heavily rusted, so the drivers side inner fender and strut tower was replaced with an OEM original, and the passenger side was replaced from a donor vehicle.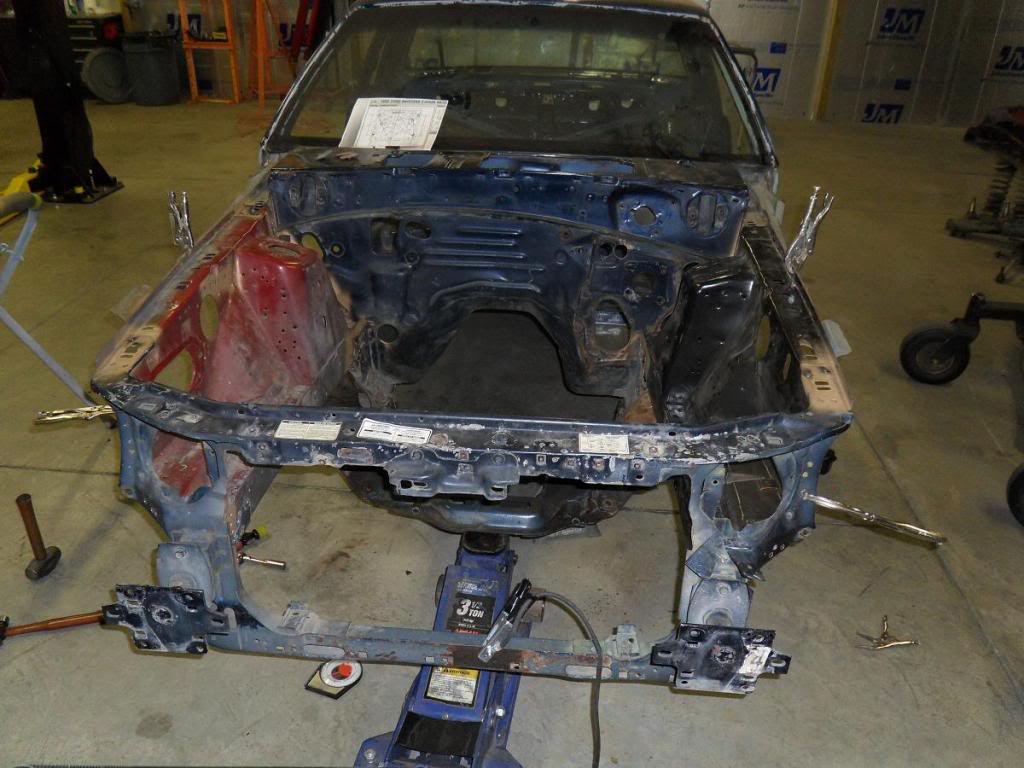 With the repairs done, the Mustang was assembled back into a rolling vehicle, placed on a trailer, and transported to a soda blaster.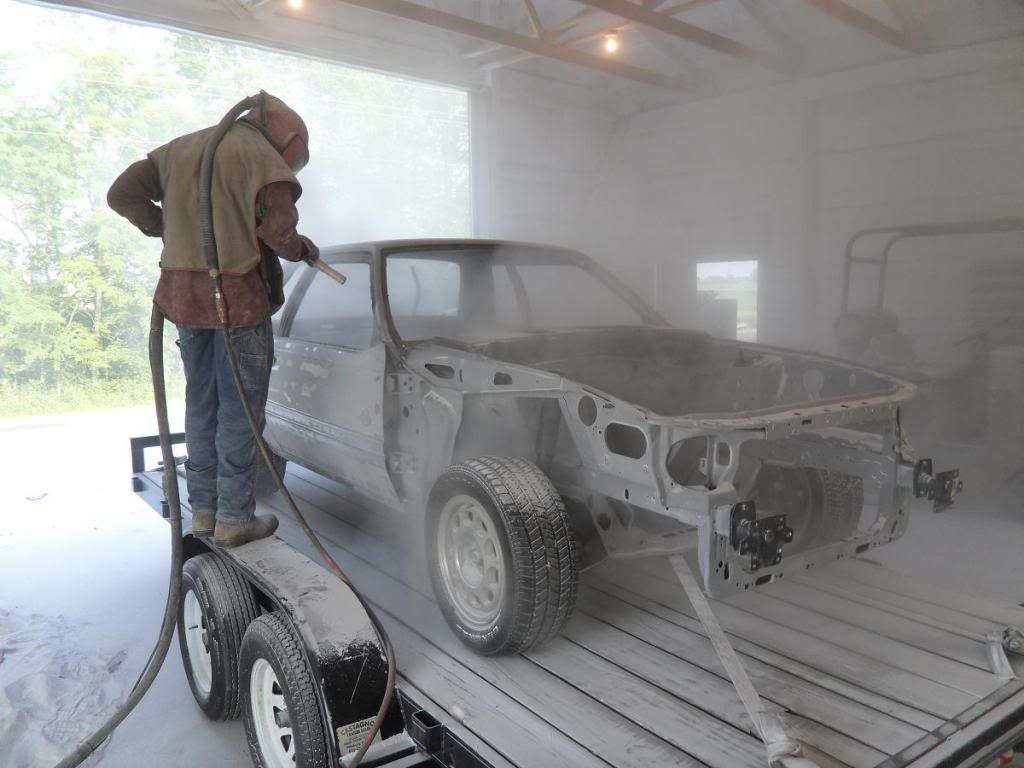 Once the car was blasted, Aaron cleaned it with soap and water, scuffed it with red 3M scotch-brite, washed again with soap and water, wiped with final kleen, etch primed it with Nason 491-17 (2K etching primer), and then primed it with Nason 421-19 (urethane primer).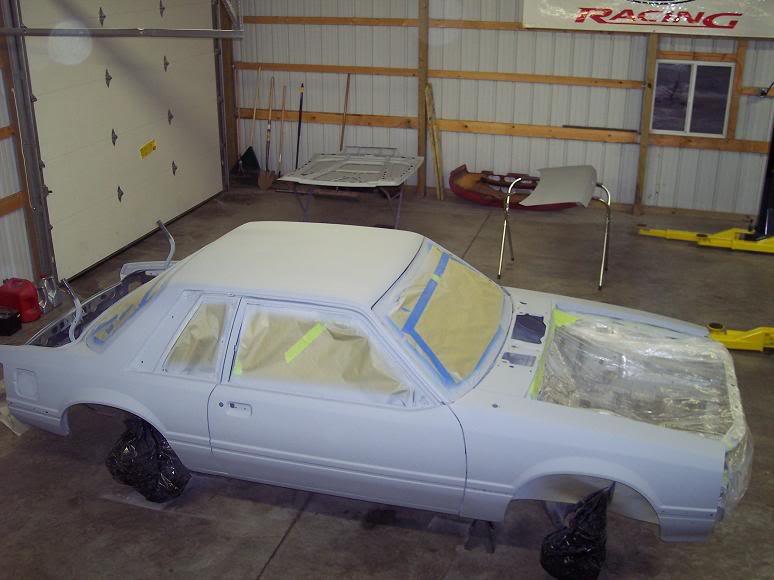 Aaron didn't spare any detail. Even the bottom of the car was sandblasted, cleaned, prepped, and coated in POR-15 gray.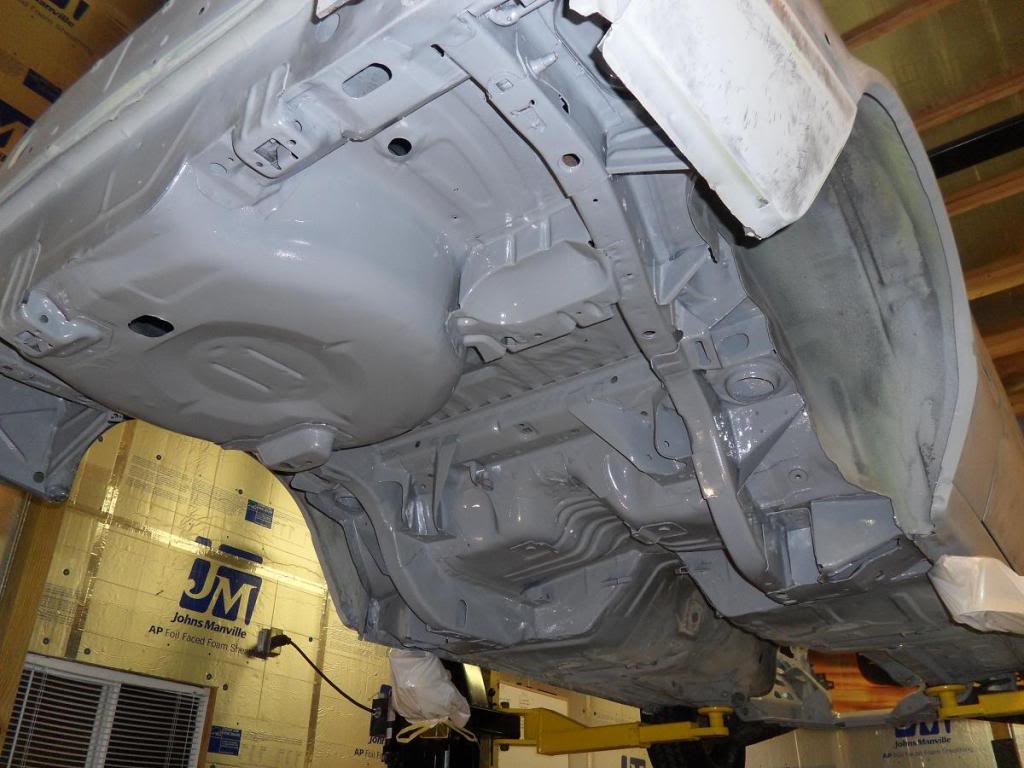 With the car prepped and primed, it was masked off for its 2-tone paint scheme.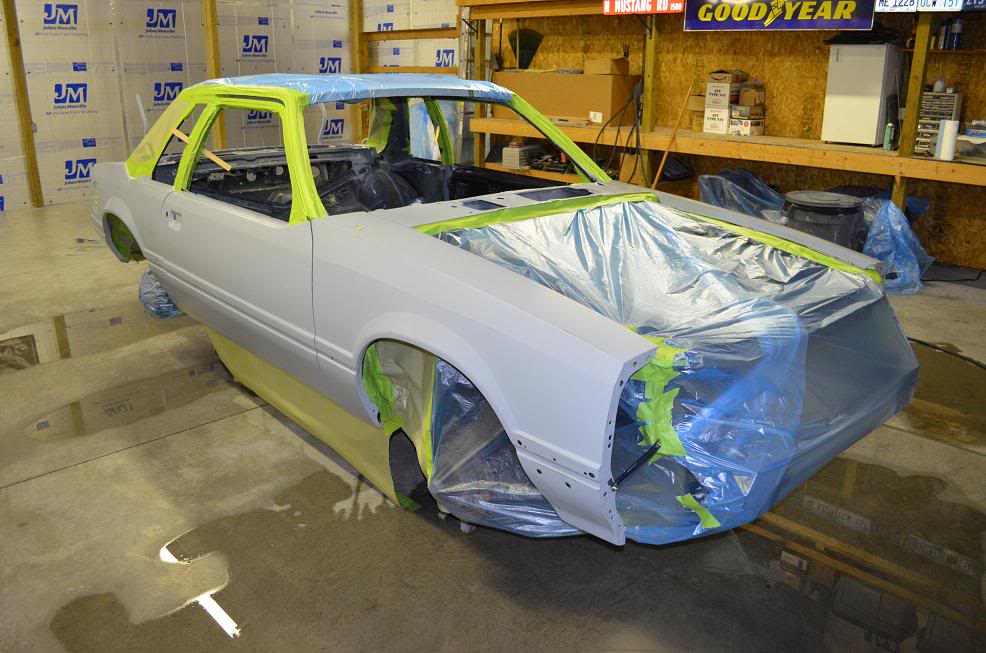 With the paint job done, it was buffed out so the reassembly could begin.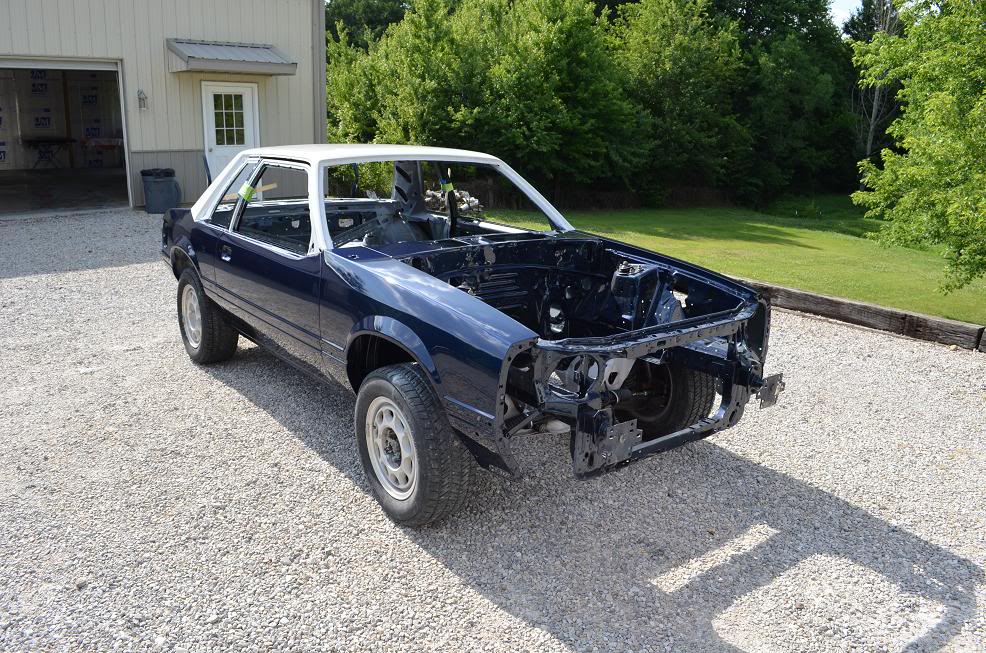 The cars police antennas were reinstalled into their original holes.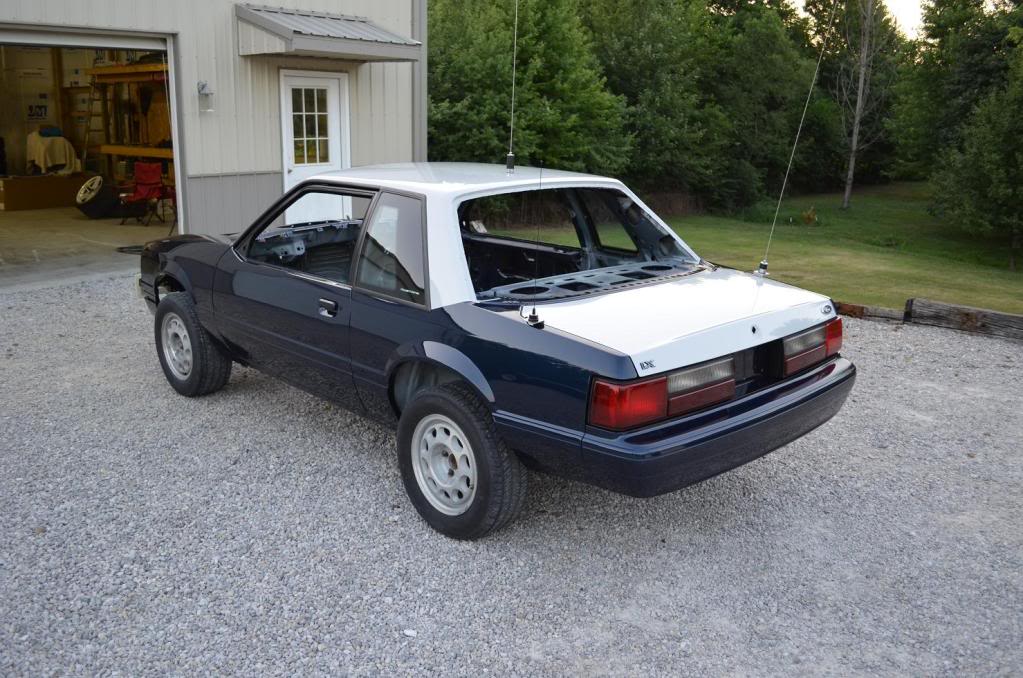 New Carlite glass was installed using Dow's Betaprime and Betaseal U-418HV Auto Glass Urethane Adhesive.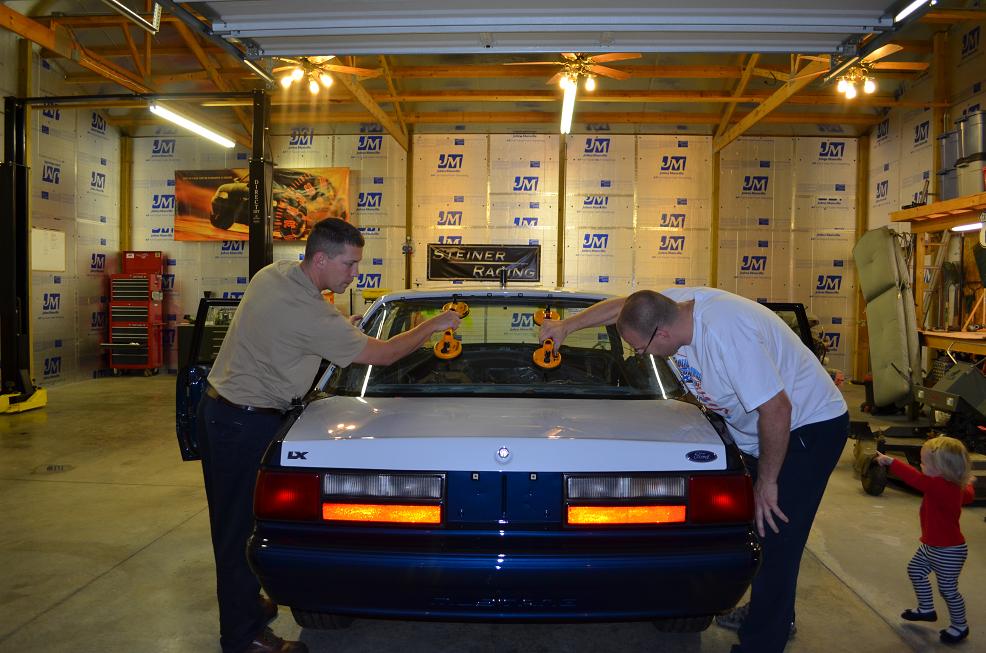 The axles and brakes received a complete rebuild / overhaul.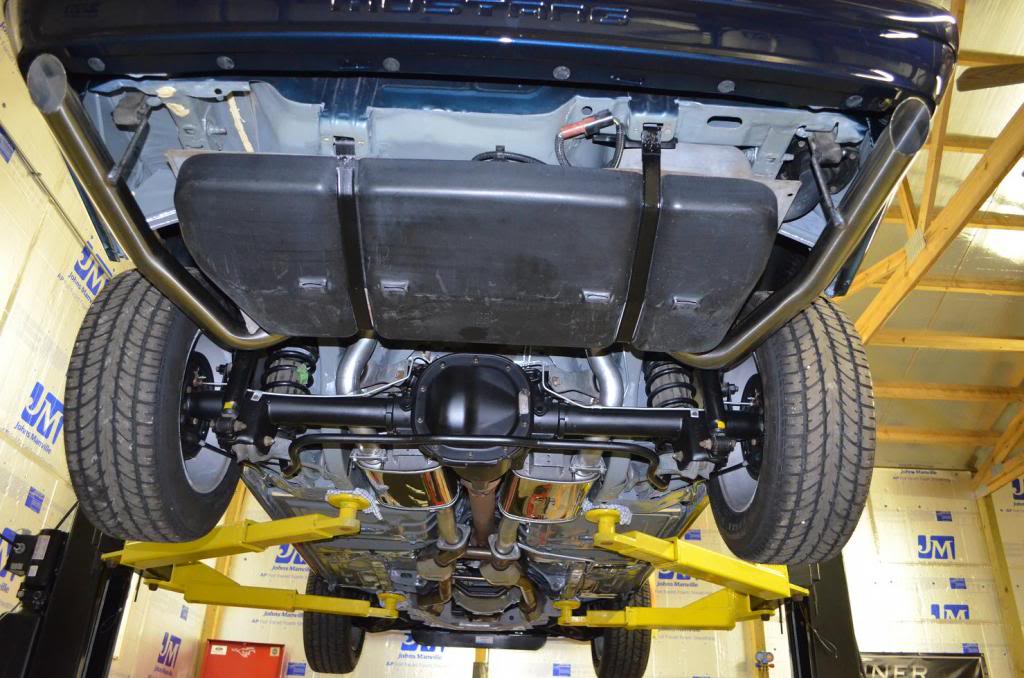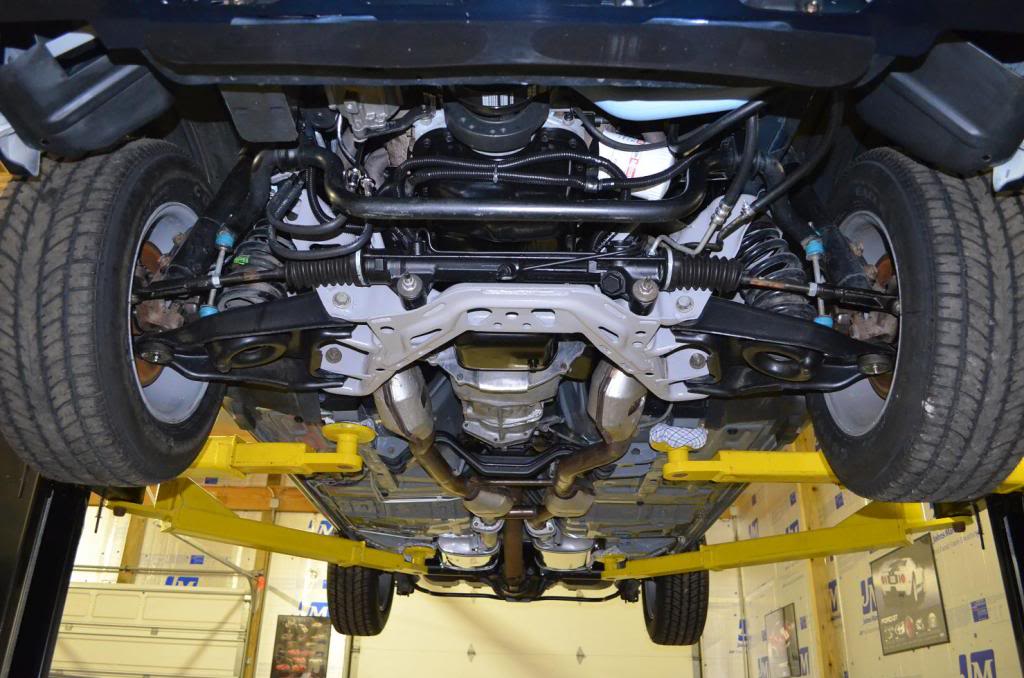 As well as the engine.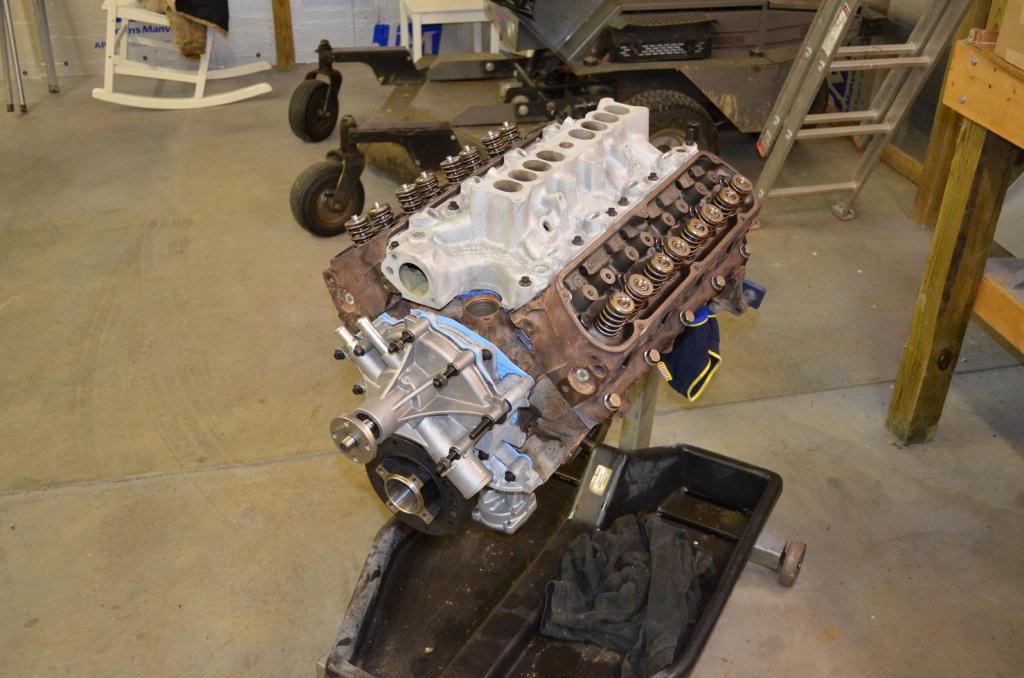 A new carpet and headliner was installed and the interior was assembled. The correct police radio, radar unit (Kustom Signals KR-10), and emergency lighting (Federal Signal Firebeam (red) with Ultra-Flash Mirror) was as added as well.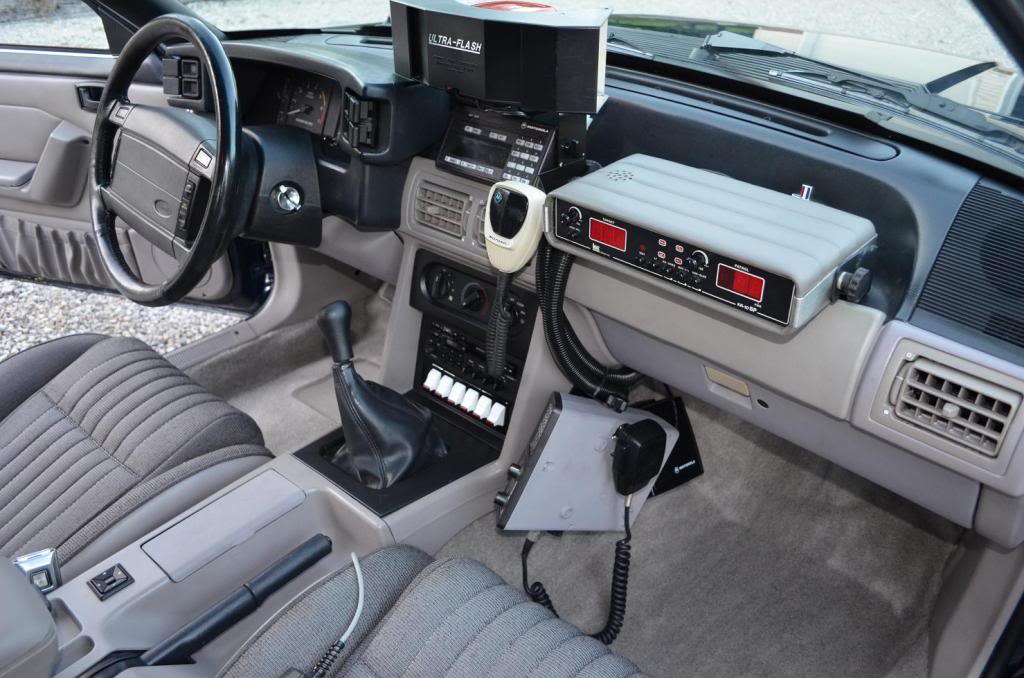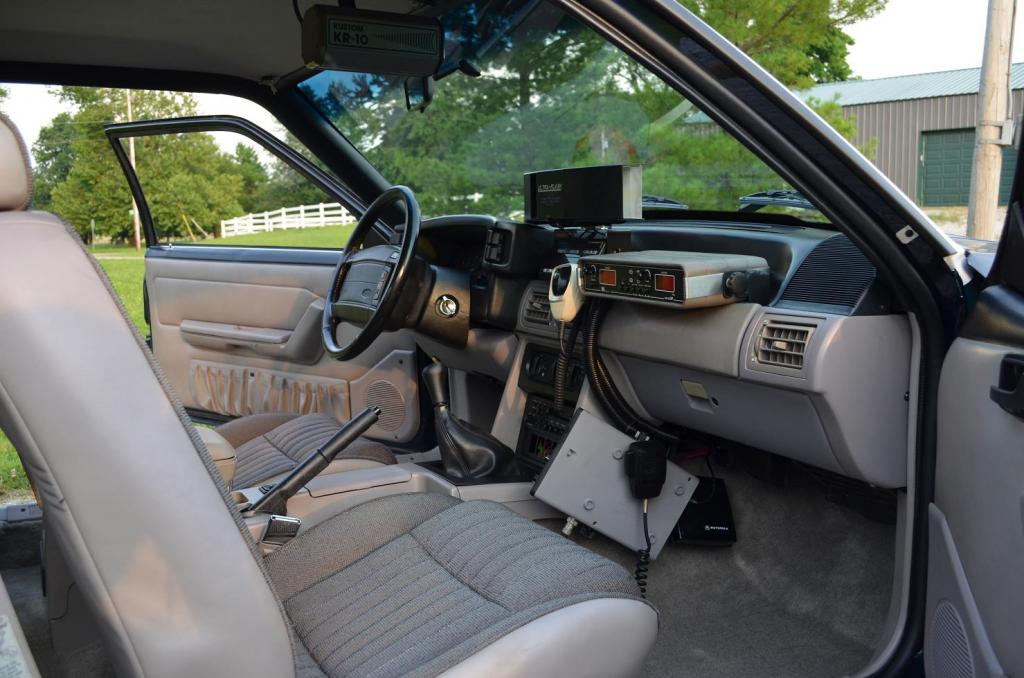 Below is an in-service photo to show how the restored interior compares to when it was in service.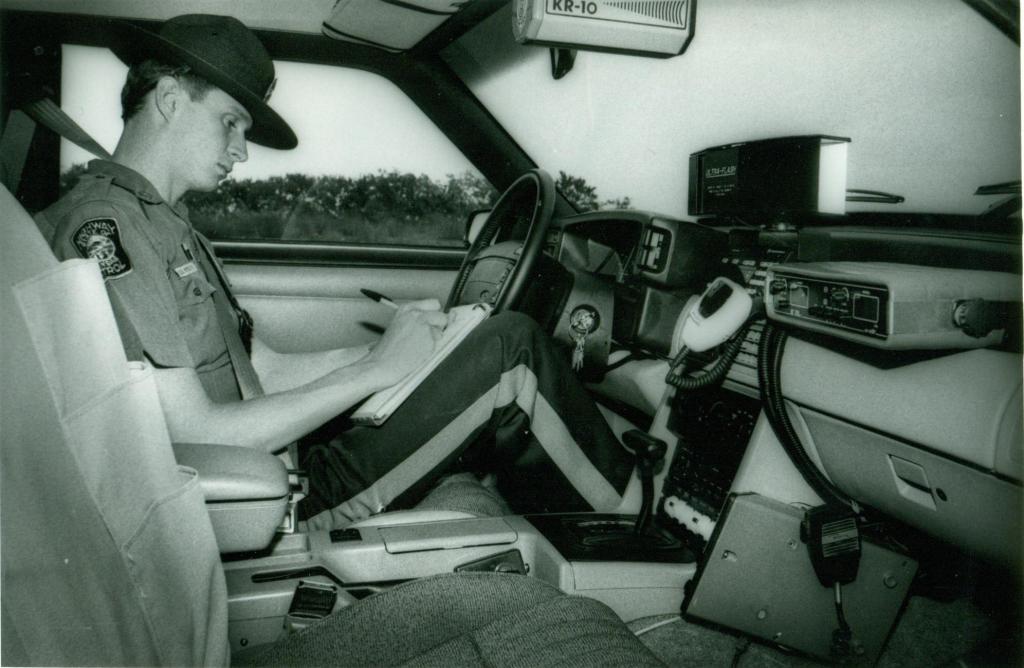 The proper emergency lighting was added to the rear window (another Federal Signal Firebeam (red) with an Ultra-Flash mirror and a pair of Sho-Me amber par-36 incandescent lights), and the Kansas Highway Patrol markings were added.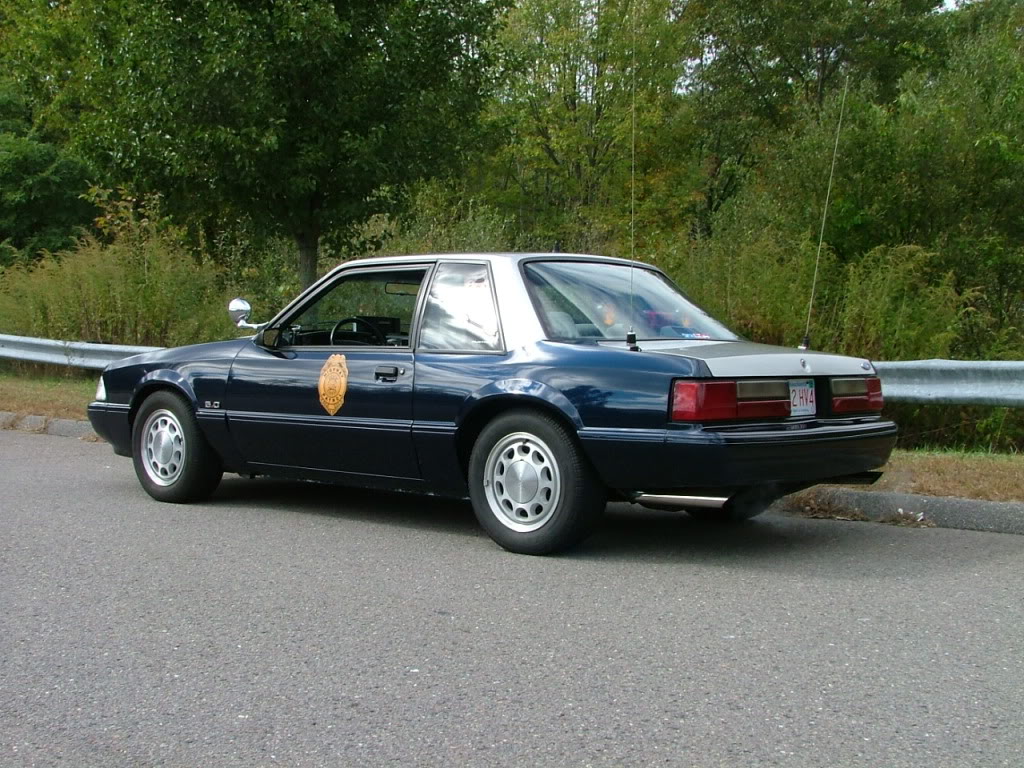 Part of the fun in restoring an old police car is researching its history. When Aaron bought this car, he noticed that the left front fender was not original. Here is a photo if the car in service after receiving damage to the left front fender.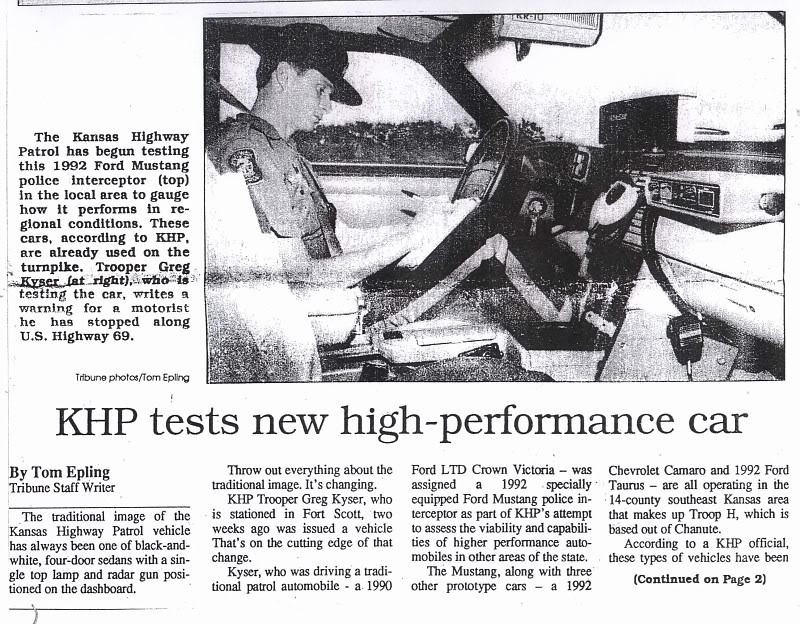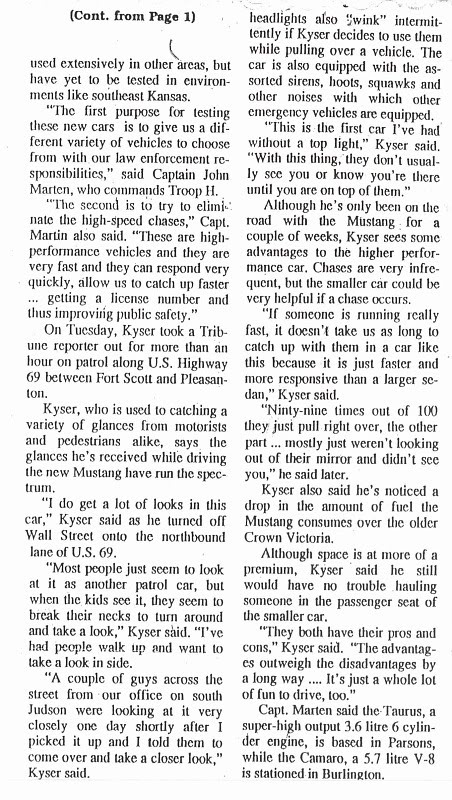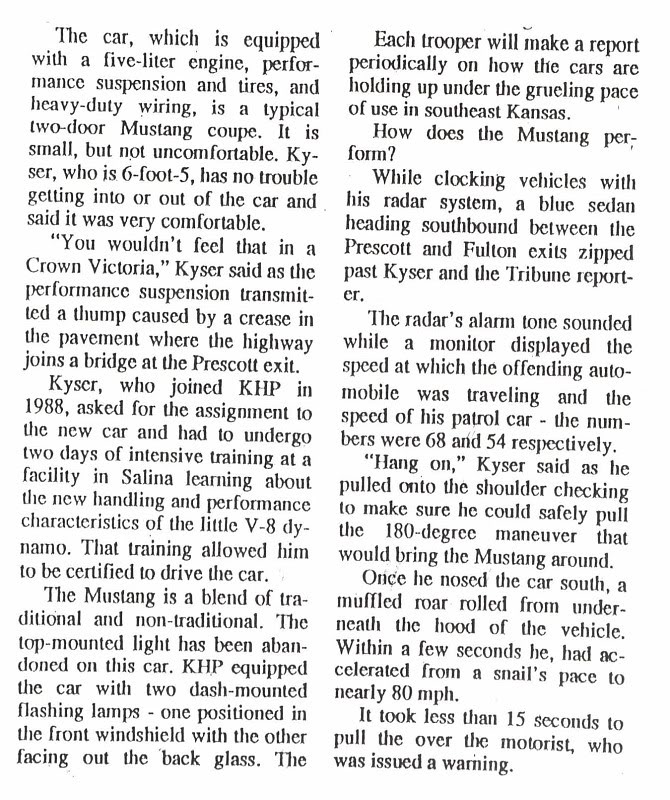 More Photos:
Click the photos to enlarge.