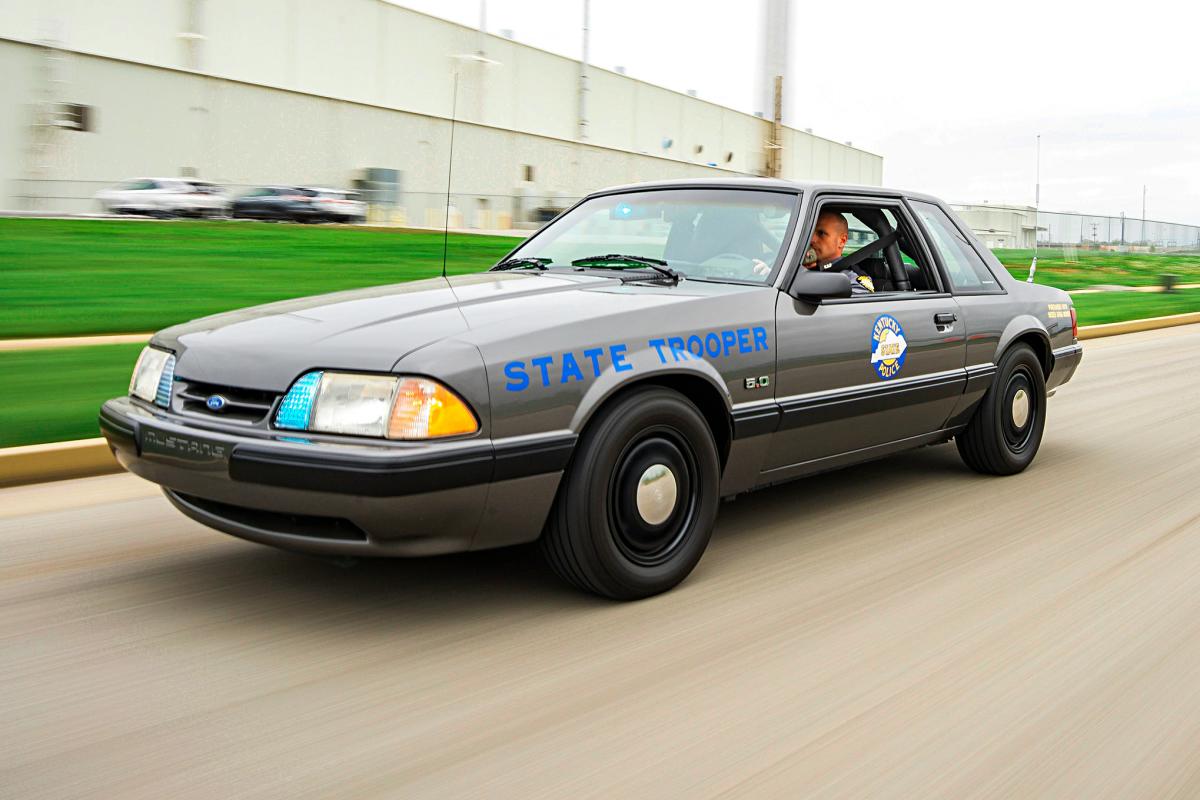 As a young man, Jonathan McChesney would often see a Kentucky State Police (KSP) Mustang drive by while he was working at his families gas station. "I had the desire to be a Kentucky State Trooper since I was about 14 years old. Another Trooper from my area was assigned to the Mustang at the Bowling Green Post 3. He would pass by dad's Texaco station and wave at me. I thought that had to be the coolest job ever," Jonathan recalled.
Jonathan purchased his first Mustang in 1995 to drive to college, and has owned several since. He finally fulfilled his dream of becoming a Kentucky State Trooper in 1999, but by that time the KSP had stopped using the Mustangs.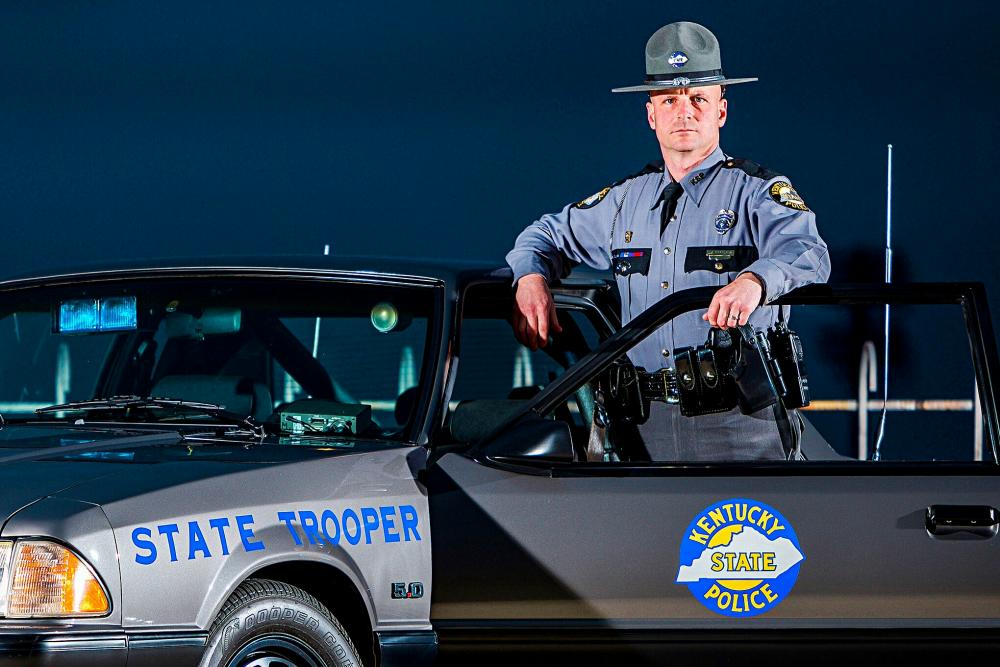 "Then in 2005 through some strange turn of events I met a man who owned one of only four 1990 KSP Mustangs," Jonathan said. "In early 2006 I was able to reach a deal with him to purchase his Mustang sight-unseen. I knew these cars were rare, but at the time I thought each of the (16) KSP Posts had one. I later learned there were only (4) KSP 1990 Mustangs purchased. We had 10-12 1985 Models, but there were only (4) 1990s," Jonathan explained. "I verified this after I purchased the car. One of the cars is still owned by the KSP for a parade/state fair exhibit-type car. The last one in service, which was the consecutive VIN to mine sold at a surplus auction a couple of years ago. I went to the auction in hopes of buying it, but it brought more than I could afford at the time. The last one has been painted white, and has rusted down."
Assigned to Dry Ridge Post in Northern Kentucky, this one went to auction in March of 2000 with 104,000 miles on the clock, but Jonathan wasn't the original buyer. First it was sold to another lawman whose affinity for the car led him to salvage the car's significant history from the landfill.
"The buyer of the car at the auction was the captain who was over the State Police Supply section who was also a car and Mustang enthusiast. After buying the car he began to look for the automotive file on it, which contains the complete fleet records from the original order, title, issuing paperwork and the monthly automotive history for the complete time it was in service," Jonathan explained. "After he was unable to locate it, he asked one of the secretaries to help him find it. She told him they had already been thrown away. Luckily the trash had not run yet. The two of them went dumpster diving and located the yellow folder containing the complete history of the car."
"After I purchased the car, I loaned it to the Kentucky State Police Museum in Frankfort Kentucky where it was on display for a year. Now I take it to local shows where it is always a crowd favorite," Jonathan said. "Since owning the car, I have had the interior reupholstered, replaced the wheels and tires, added all original KSP markings, as well as installing the correct-era service equipment including radar and Visual Average Speed Computer And Recorder."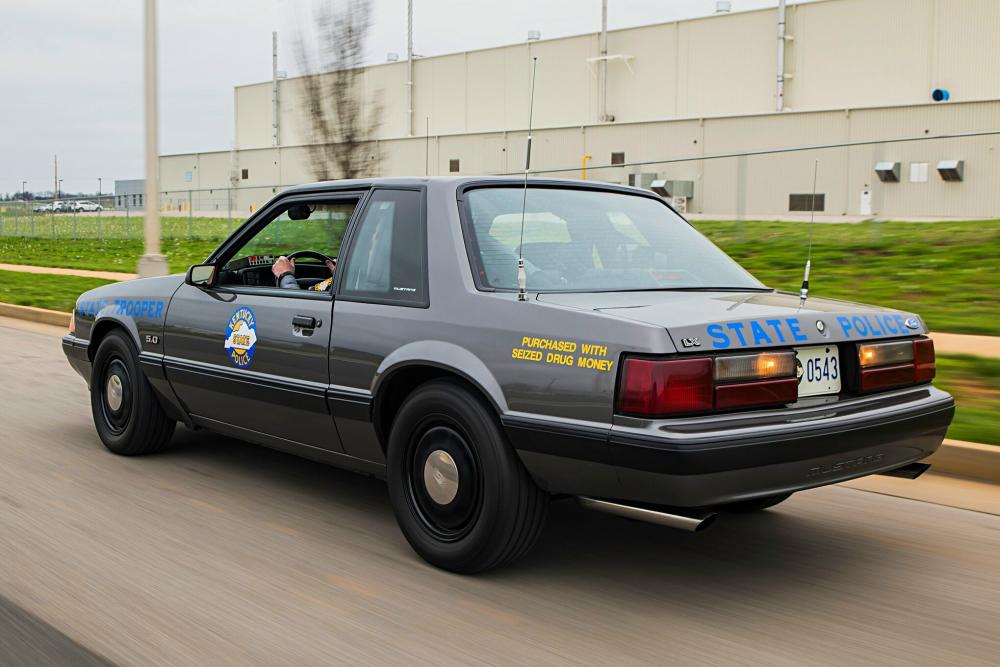 Link:
More Photos:
Resource: