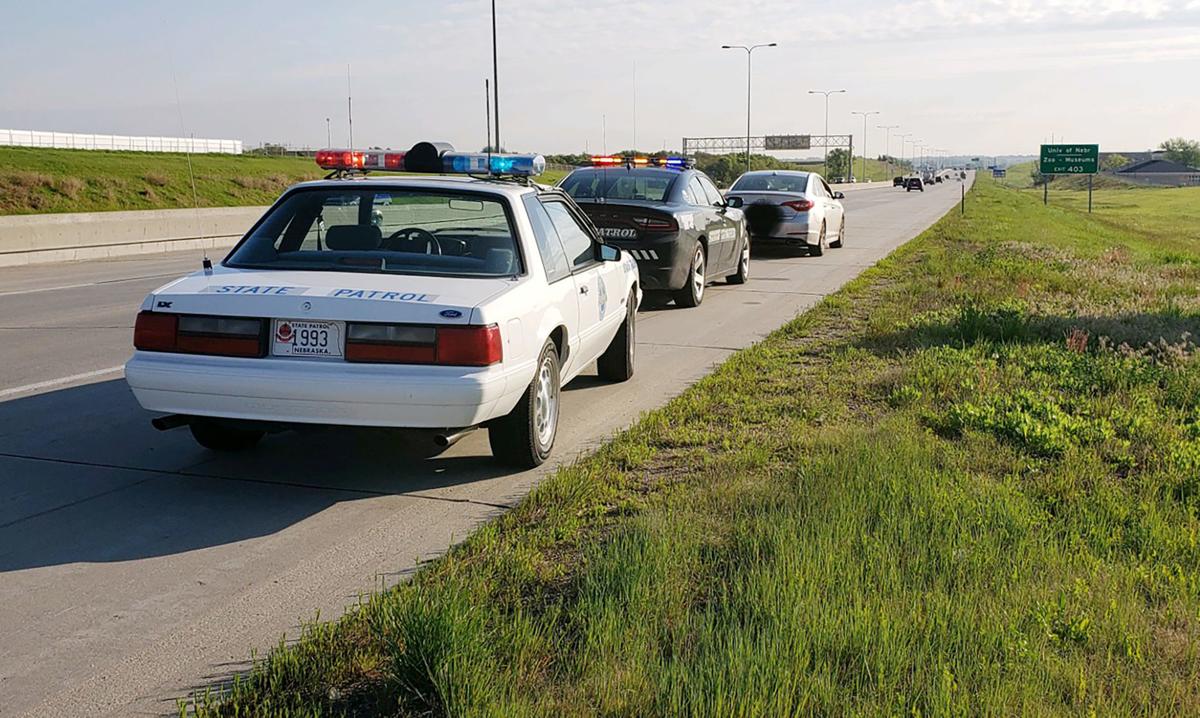 The Nebraska State Patrol has brought one of their 1993 Ford Mustang's back in to service. The 5.0-liter Special Service Package (SSP) Mustang was sitting in storage for years until Trooper Charlie Cook dusted it off about a year and a half ago.
"State headquarters encouraged me to get it out there in the public eye."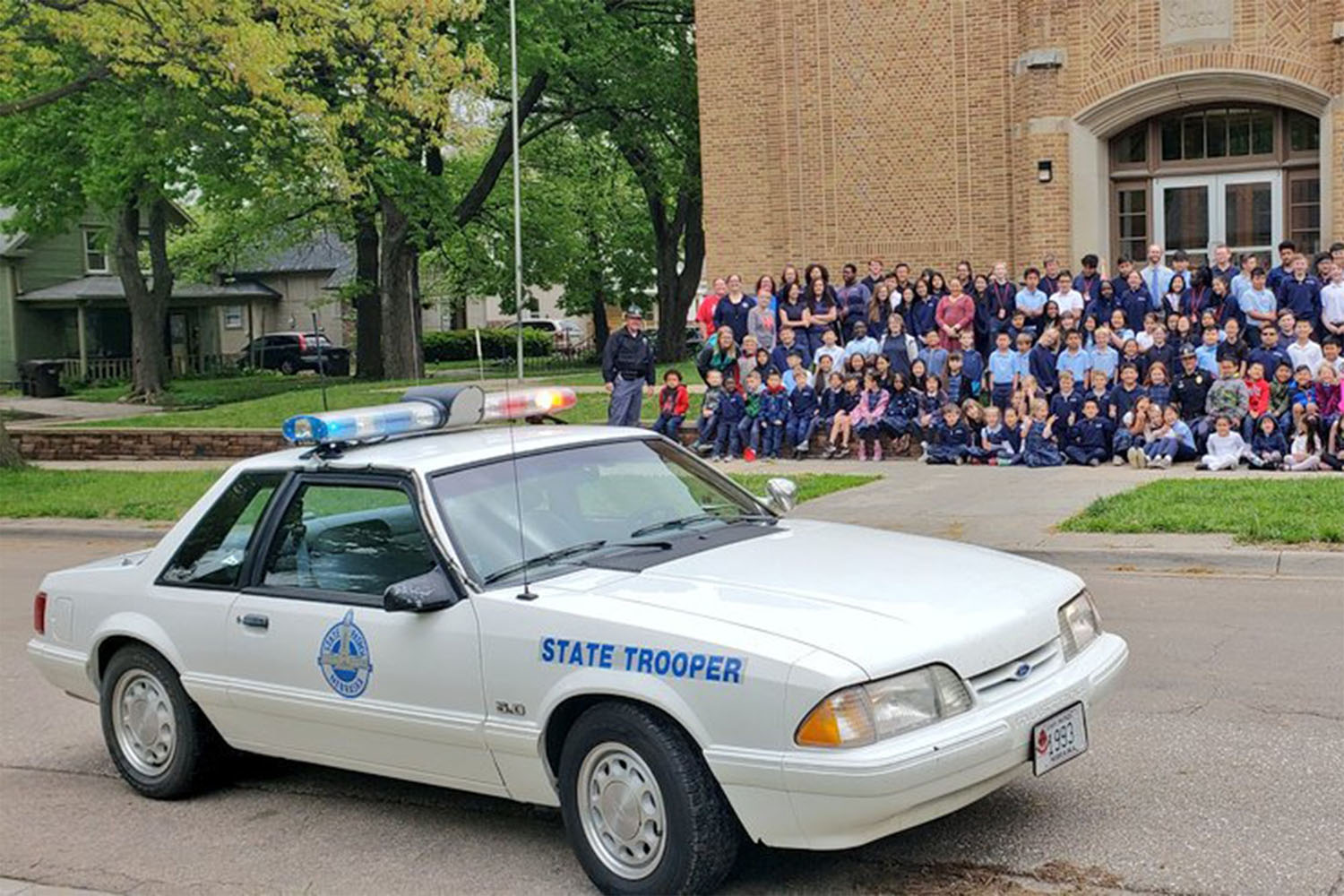 In his role as a community service Trooper, Cook drives to safety demonstrations, schools, parades, recruitment fairs, and career fairs. Come winter, it goes back in the garage.
"I myself am a Mustang lover, so I love the fact I get to drive it so much," said Cook, who owned a 2000 Mustang until he started a family. "I try and drive it as much as my schedule allows."
The classic cop car travels around eastern and central Nebraska, primarily the Lincoln area, as a recruiting tool and for public outreach at community events. But if crime is afoot or an officer needs an assist, Cook will respond in the Mustang. It has happened about five times since he took command of the car.
On May 13, Cook pulled up in the Mustang at mile marker 402 on eastbound Interstate 80 to help an officer with a traffic stop, and to make an arrest on suspicion of possession of marijuana with intent to distribute. The Nebraska State Patrol posted a photo (top of this page) of the Mustang on Facebook, and the photo gained national attention.
The photo has been viewed a million times on the patrol's Facebook page, attracted 1,000 comments and was given a viral boost in a blog post by Road and Track, where the writer called it a "highway chase car," gushing about the 5.0-liter, V-8-powered engine, the car's "heavy-duty suspension, strengthened floor pans and a certified calibrated speedometer."
That's nothing new for Cook. Every day he takes the Mustang out, without fail, people gawk.
"When I do have the opportunity to drive it, no less than five to 10 people a day will stop me and want to take pictures of it and ask about it, sit in it, whatever," he said.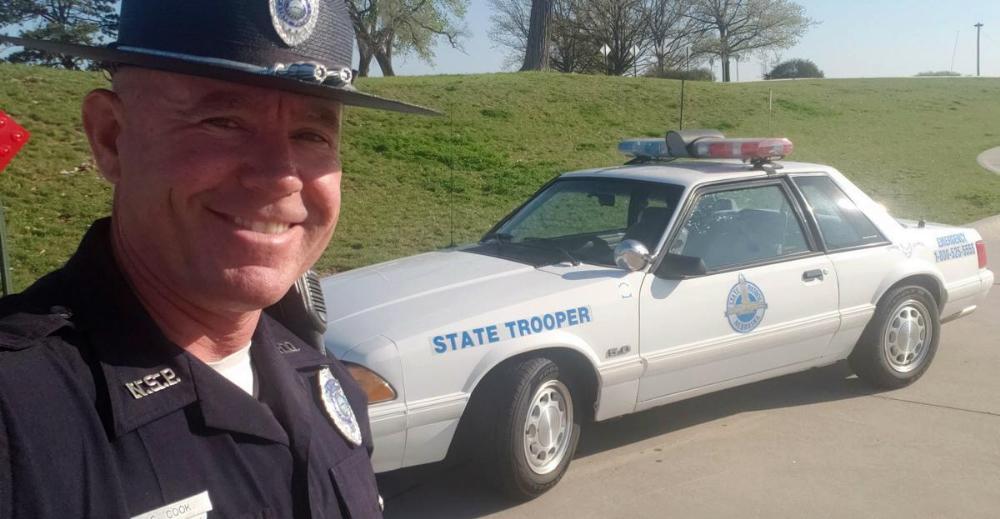 And although he will assist a trooper on a call, Cook will not pull you over for speeding.
"People think it's a police impersonator."
The Mustang currently has about 105,000 miles on it. Cook said he plans to keep driving it until it kicks the bucket.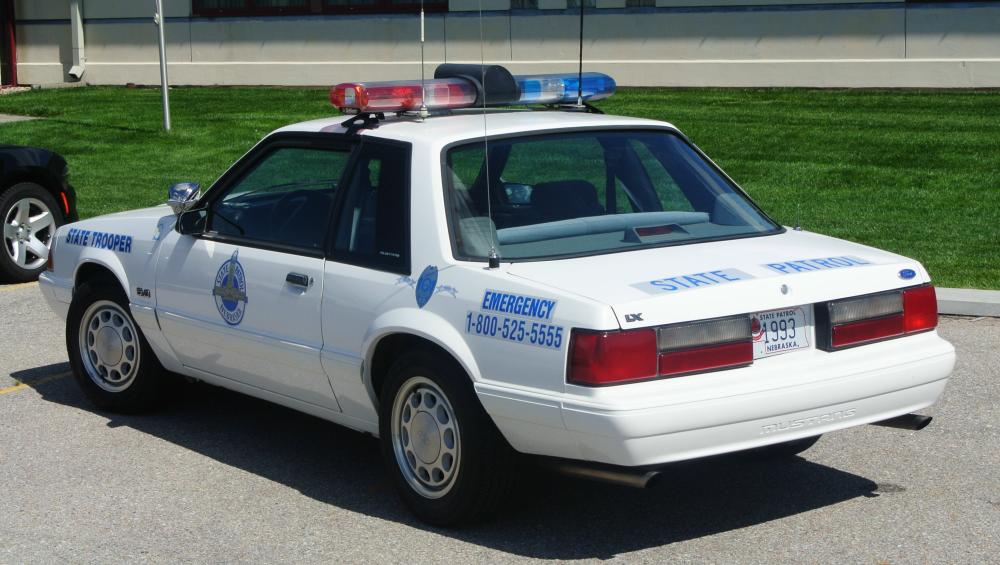 Links:
https://twitter.com/NSPTrooperCook/
https://statepatrol.nebraska.gov/
https://www.facebook.com/NEStatePatrol/