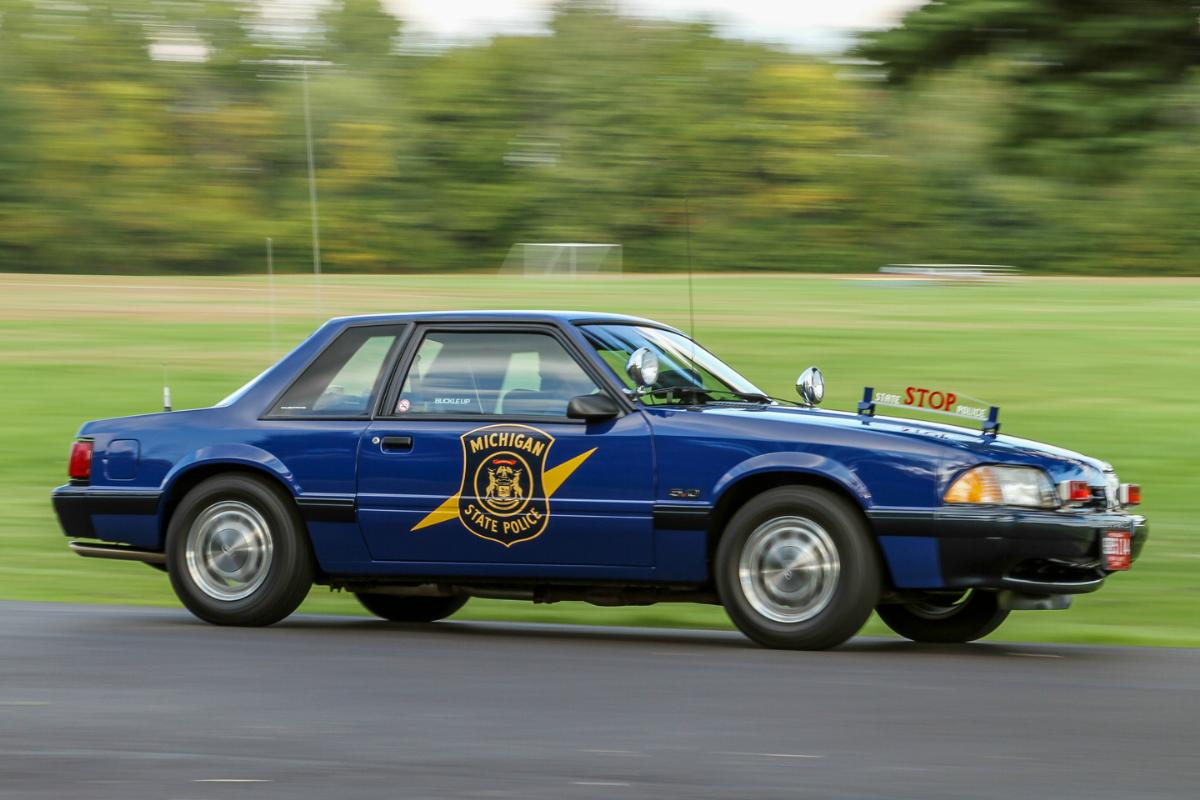 Surprisingly, while other states put Special Service Package (SSP) Fox Mustangs into service by the hundreds, the Michigan State Police—in the home state of Ford Motor Company—pressed only 34 of the performance-oriented pony police cars into service. Fourteen of them hit the Wolverine State highways in 1989, followed by 20 more in 1992. And that was it, although in 1991 the agency also experimented with a pair of Camaro police cars.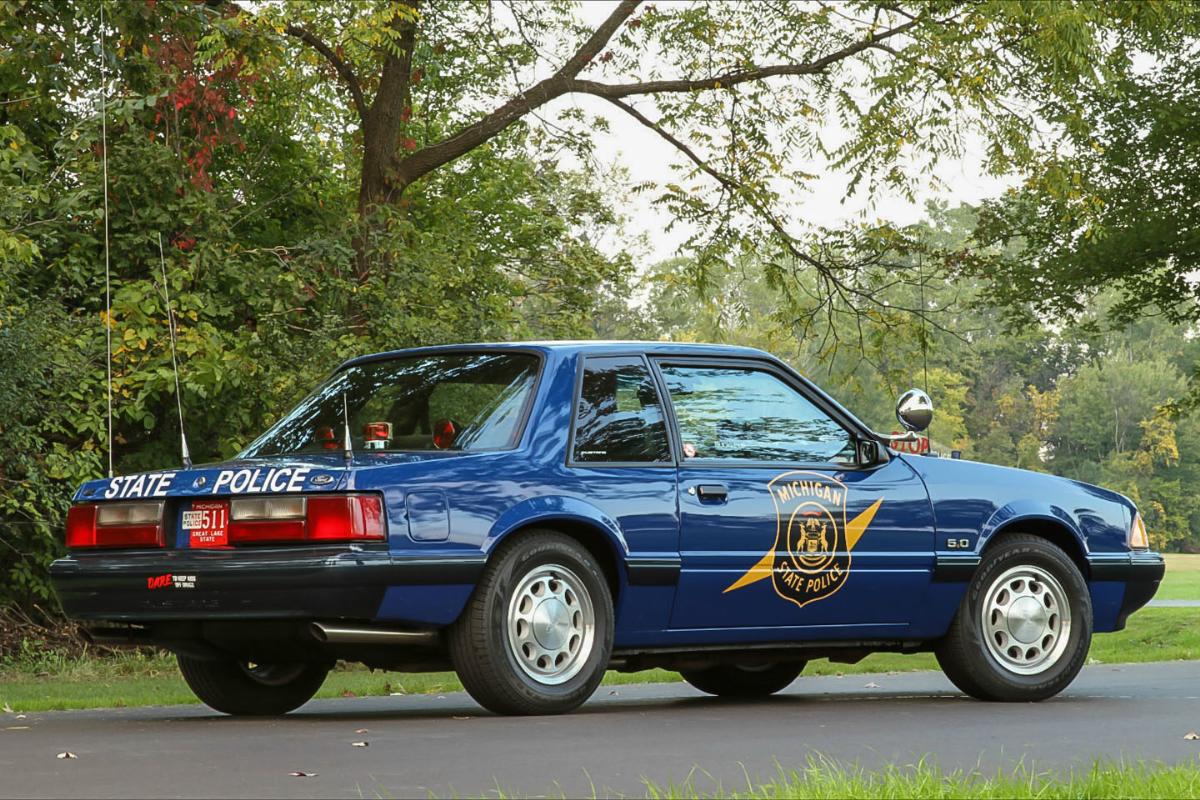 In the late 1980s, the MSP cruiser of choice was the stalwart Chevy Caprice, but the department also launched a several-year experiment with higher-performance patrol cars. Factory performance was on the upswing again in Detroit and, while the Caprice was rock-solid in reliability and delivered respectable performance from its venerable small-block engine, its sub-200-horsepower output was outgunned by turbo Buicks, TPI-fed Corvettes and IROC-Z Camaros, and lightweight Fox Mustangs with 225hp 5.0-liter V-8s.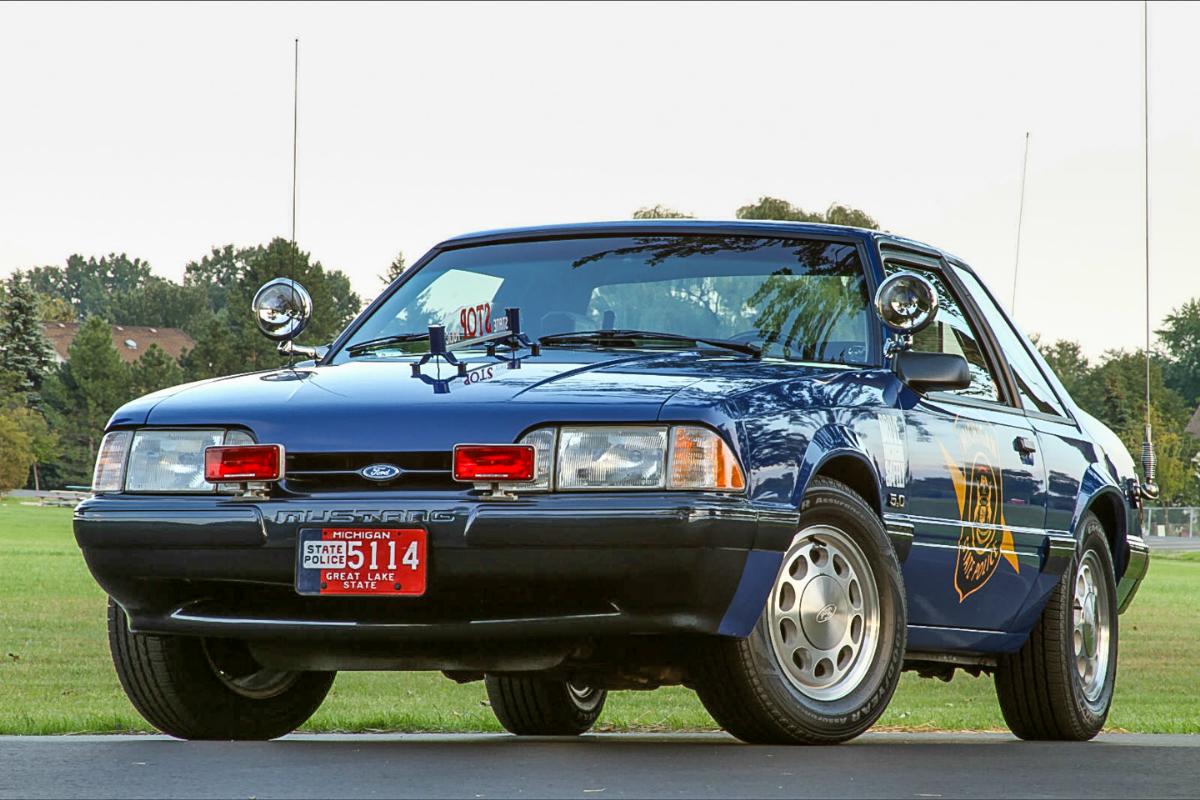 Indeed, the MSP's Mustangs represented a comparatively radical departure for an agency that was long on tradition, especially when it came to hitting the highways in full-size sedans. MSP vehicle models have changed with the times, but they've almost always incorporated visual cues that are among the most unique in the nation, including a MSP-specific blue exterior color and door shield graphics, both of which have remained unchanged since 1956. A red "gumball"-style roof light is exclusive to MSP cars, making them instantly identifiable from a long distance, albeit with LEDs replacing the revolving bulbs. Also, the lighted, hood-mounted "stop" sign, known as the "shark fin," predates modern roof lights. When the MSP pulled alongside your car and the stop sign lit up, you pulled over.