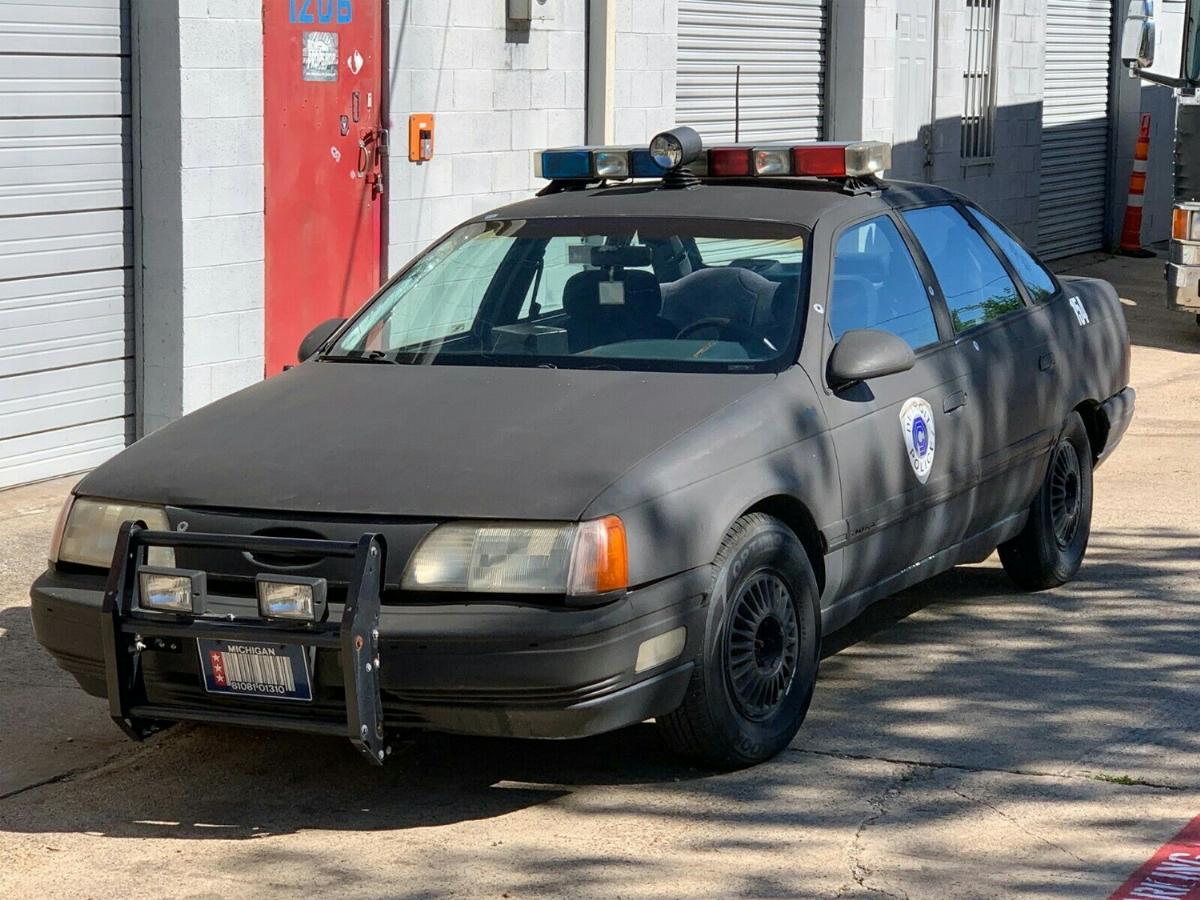 RoboCop is a 1987 American science fiction action film directed by Paul Verhoeven, with a screenplay by Edward Neumeier and Michael Miner. The film stars Peter Weller, Nancy Allen, Daniel O'Herlihy, Ronny Cox, Kurtwood Smith, and Miguel Ferrer. Set in a crime-ridden Detroit, in the near future, RoboCop centers on police officer Alex Murphy (Weller) who is murdered by a gang of criminals and subsequently revived by the megacorporation Omni Consumer Products as the cyborg law enforcer RoboCop. Unaware of his former life, RoboCop executes a brutal campaign against crime while coming to terms with the lingering fragments of his humanity.
The inclusion of the Ford Taurus almost didn't happen; RoboCop was originally supposed to drive a specially designed police car dubbed the Robo-Mobile or the Turbo-Car, which featured all sorts of futuristic gear. The car itself was quite elaborate, almost Batmobile-like in appearance. However, when it rolled onto the set early in production, it became clear that it looked too ridiculous to be used in the film. Verhoeven then saw the new Taurus had just gone on sale, and he ordered more than a dozen new cars. RoboCop and the police force used the Ford Taurus as the primary vehicle in all three movies.
Interestingly enough, Ford was not involved with the production of the first film and was quite upset that its cars were used in such a violent film. The Taurus was all new, and Ford worried that the association with a gory film would spoil the image of the car.
The Taurus' were given a matte black repaint, push bars, a lightbar, roof mounted spotlight, onboard computer and dashboard arsenal. The data screens inside the car were supposed to be featured much more in the original movie but it wasn't until RoboCop3 that it was actually shown in any greater amount.
The Ford Taurus Actually Offered A Police Package
When the movie came out in 1987 Ford was upset that it's cars were being used in the film. However in 1990 Ford actually began offering a police package on the Ford Taurus that lasted through 1995. A police package was not offered again on the Ford Taurus until 2013.
This Car:
The car you see here is a 1986 Ford Taurus LX and isn't an actual Robocop Ford Taurus from the film. It is a close enough replica that it was reportedly used in a Robocop anniversary event. At that event, Dr. Peter Weller, the actor who played Robocop, was in attendance and signed the dash of the Robocop Ford Taurus for good measure. Check out 1990-1995 Ford Taurus Police Package for more information.
Link:
robocoparchive.com/info/thecars.htm
1990-1995 Ford Taurus Police Package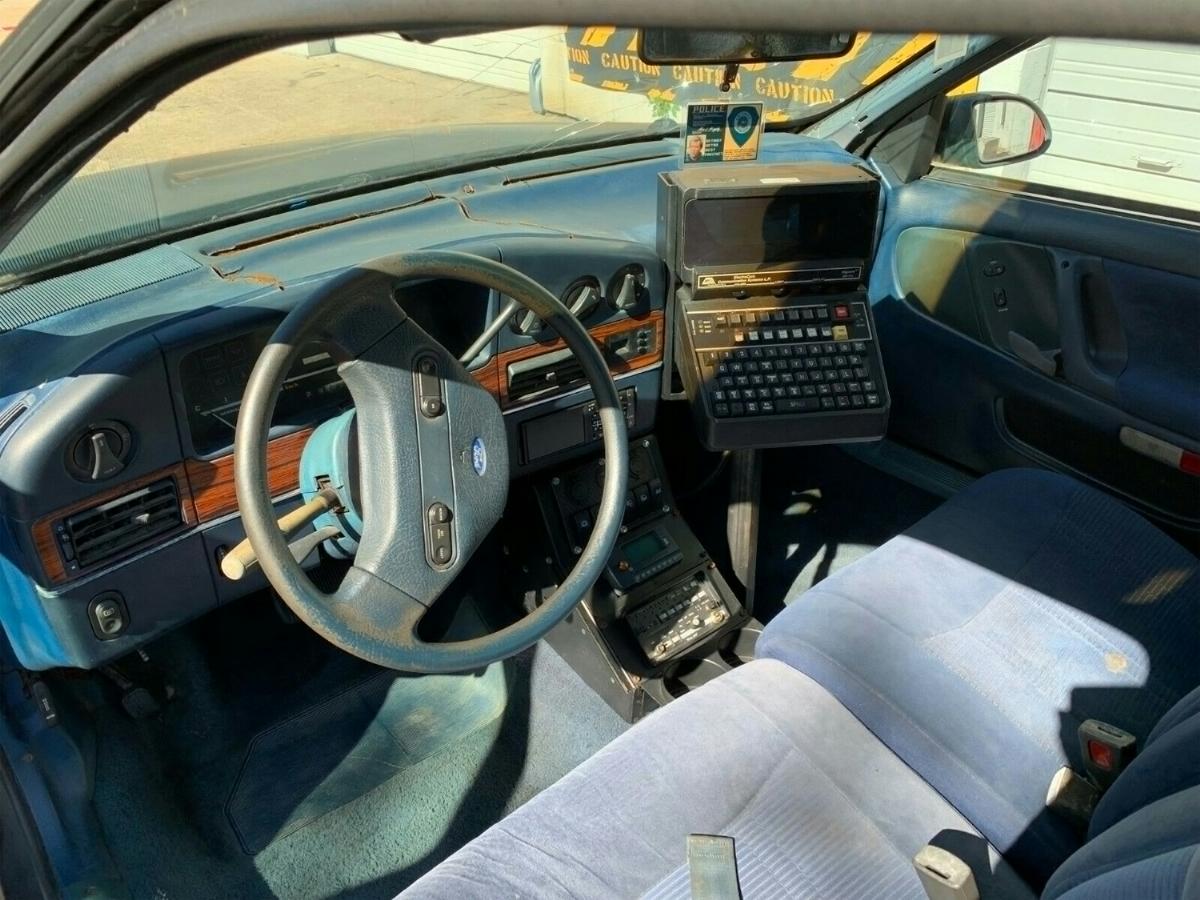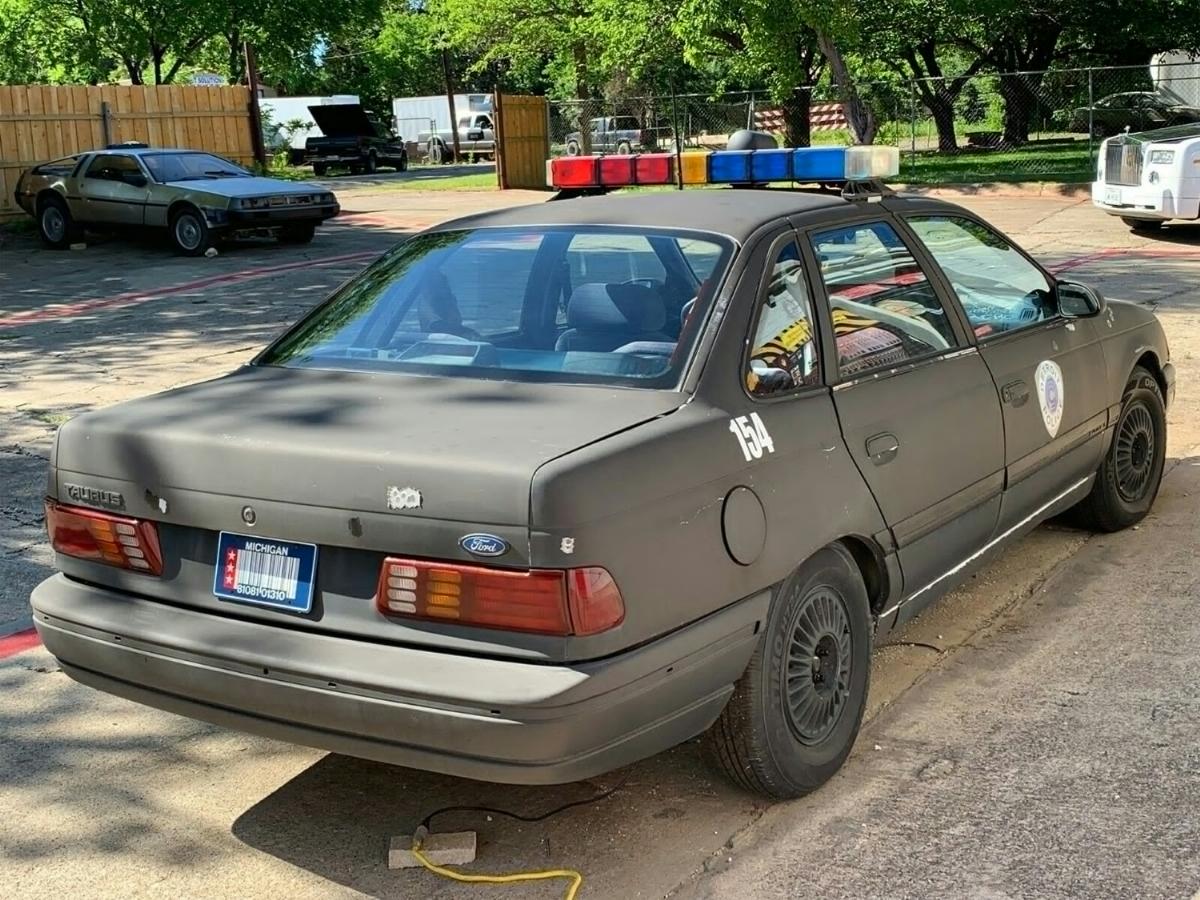 Video:
More Photos:
Click the photos to enlarge.