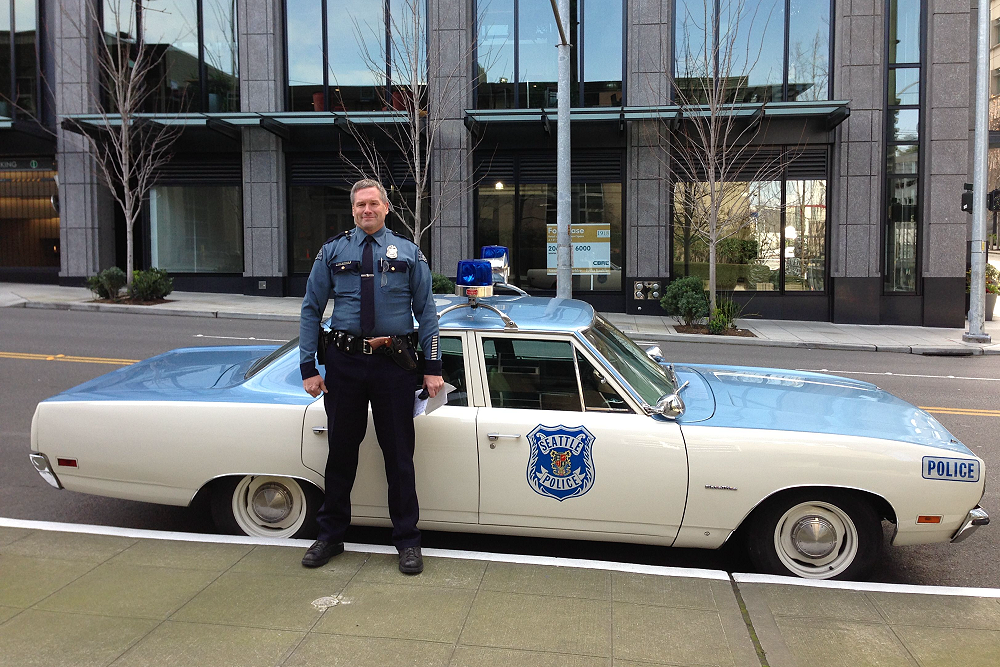 This original 1970 Plymouth Satellite was manufactured at Chrysler's Lynch Road Michigan plant and purchased by the Seattle Police Department on April 17, 1970. During that year Chrysler manufactured only 53 of the "Special Order" police versions nationwide, with Seattle receiving 21 of them. The Satellite was considered a 'mid-size' model and well liked by Seattle's police officers because of its maneuverability, comfort and intense speed. Equipped with a 383 cubic inch "Super Commando" engine and 4-barrel carburetor these vehicles could easily compete with the fastest cars of the era. Although the vast majority of Seattle's Satellites were unmarked for use by the Traffic Division during the daytime hours, the police department's "Tactical Squad" used them at night for criminal enforcement. Six of these Satellites were fully marked nd placed in the patrol division (two in each precinct) to determine their feasibility for use in patrol. The unique blue and white color scheme was adopted in 1971 in an effort to assist in changing the public image of the Seattle Police Department. The 1970 Plymouth Satellites were used by the SPD until 1974.
The 1970 Satellite was so popular, police officials decided to order more of them for the patrol fleet. Unfortunately, the configuration and body style of the 1971 Satellite was completely different and far less popular than its predecessor. During its service to the SPD this vehicle (unit #521) was wrecked after only 9,000 miles and sold at public auction, eventually finding its way to the Los Angeles area 36 years later. The Police Museum located and purchased this vehicle in 2006 with restoration completed in June of 2007. This project could not have been accomplished without the assistance and generosity of dozens of individuals and organization throughout the Seattle area.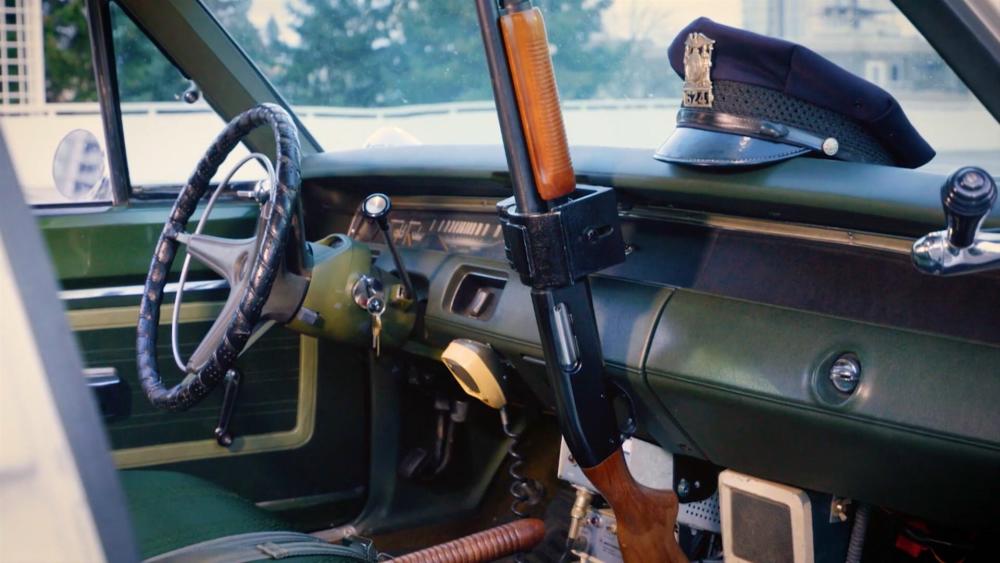 This rare and historically unique police vehicle is a mobile component of the Seattle Metropolitan Police Museum and used to enhance positive interaction between the community and "their" police. This car is also used to educate the public by generating interest in historic restoration and preservation. For more information regarding this vehicle please call the Police Museum at 206-748-9991.
Officer Jim Ritter
The police officer seen in these photos is Officer Jim Ritter who retired in 2019 after 37 years of service. Ritter is best known as SPD's first LGBTQ liaison, spearheading the "safe place program," which is responsible for the rainbow police badge stickers on many businesses around in Seattle. Businesses put up the stickers to let victims of bias crimes know that they can seek safety there, and that the business will call 9-1-1 on the victim's behalf.
Officer Ritter also runs the Seattle Police Museum and helps restore vintage police cars. He used this 1970 Plymouth Satellite in his community outreach duties.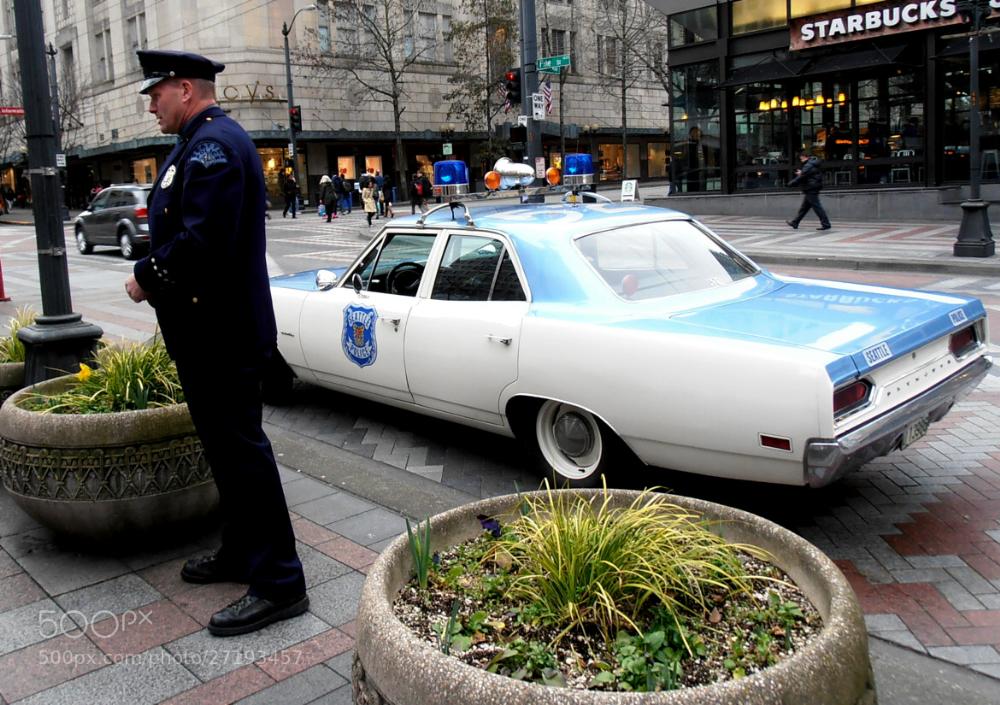 Video
More Photos
Click the photos to enlarge.