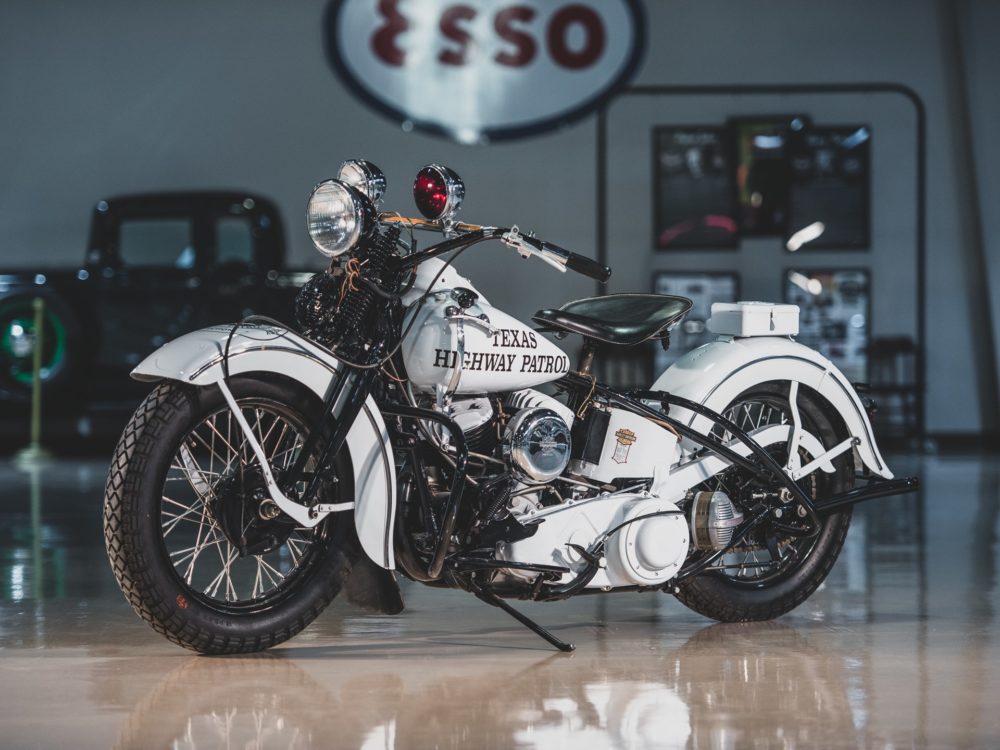 Purchased in 1942, this UL patrolled the highways of Texas with the 74-cu in Flathead V-Twin rumbling over the asphalt. The Texas Highway Patrol used the Harley to escort military convoys during WWII, while helping handle duties usually reserved for patrol cars due to fuel rationing.
The all-white Harley was unusual in that its stainless steel fuel tank and chrome trim were deleted, and rode on 18-inch wire wheels instead of the 16-inch units usually offered on the UL. And while motorcycles were painted silver for police duty, this and other Harleys were painted in Police Gray due to a shortage of aluminum (used in the silver paint) during the war.
Following the reorganization of the Texas Highway Patrol in 1957, the UL wound up in the hands of two separate civilian owners before becoming a part of Burdick's collection. The Harley was restored in 1988, and has been well-maintained ever since. Whoever walks away with this retired patrol officer will have one amazing conversation piece in their hands.