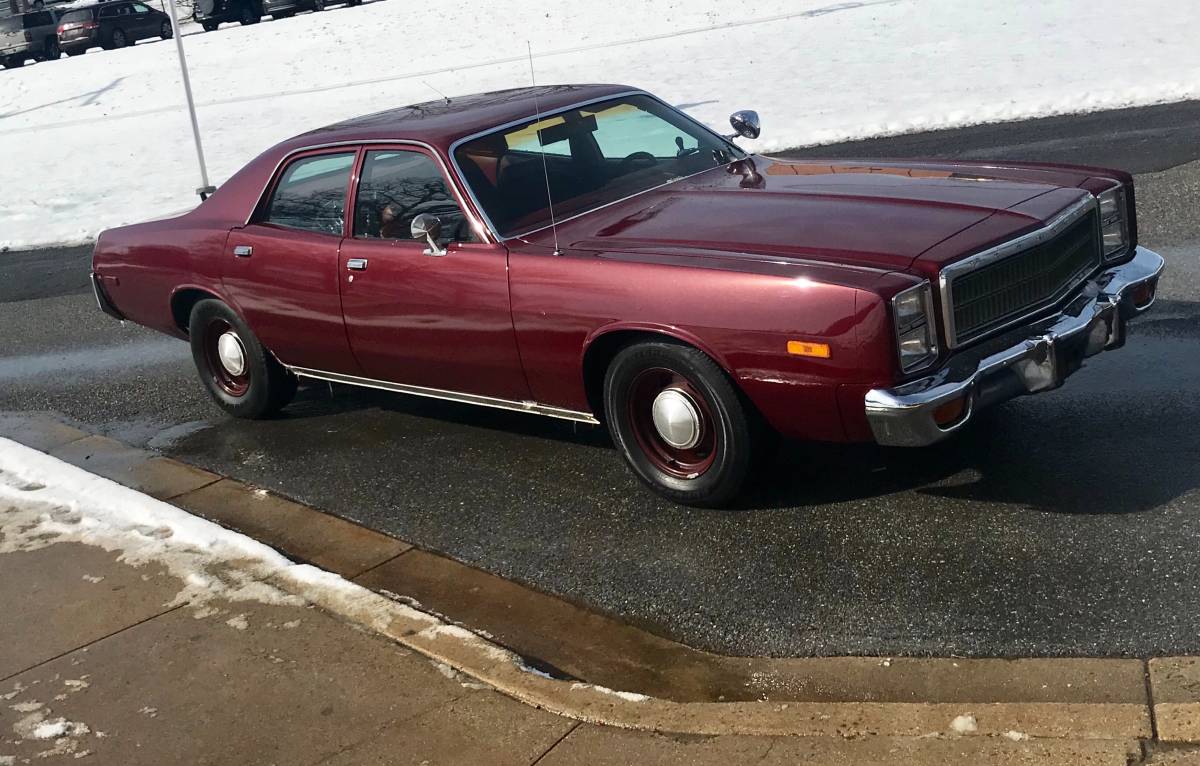 Plymouth offered an A38 Police Pursuit Package on the 1975-1978 Fury. The A38 package added brawn to the otherwise sedate 218-inch-long sedan, beginning with heavy-duty tuned suspensions "matched for high-speed handling and police duty," per period literature. The A38 also added slotted 7-inch-wide heavy-duty wheels, heavy-duty front disc/rear drum brakes, fabric-belted radial police pursuit tires, 500-ampere heavy-duty battery with heat shield, 100-ampere alternator, high-capacity radiator, calibrated 140-MPH speedometer, oil gauge, more responsive power steering with hose heat shields, and grass shields for the catalytic converters. Its differential was Chrysler's 9-1/4-inch unit offered with an array of ratios for various department needs, while an engine oil cooler and more were optional. Interiors were all business. Instruments aside, police packages were trimmed with rubber floor mats and bench seats shod in heavy-duty cloth/vinyl upholstery combinations.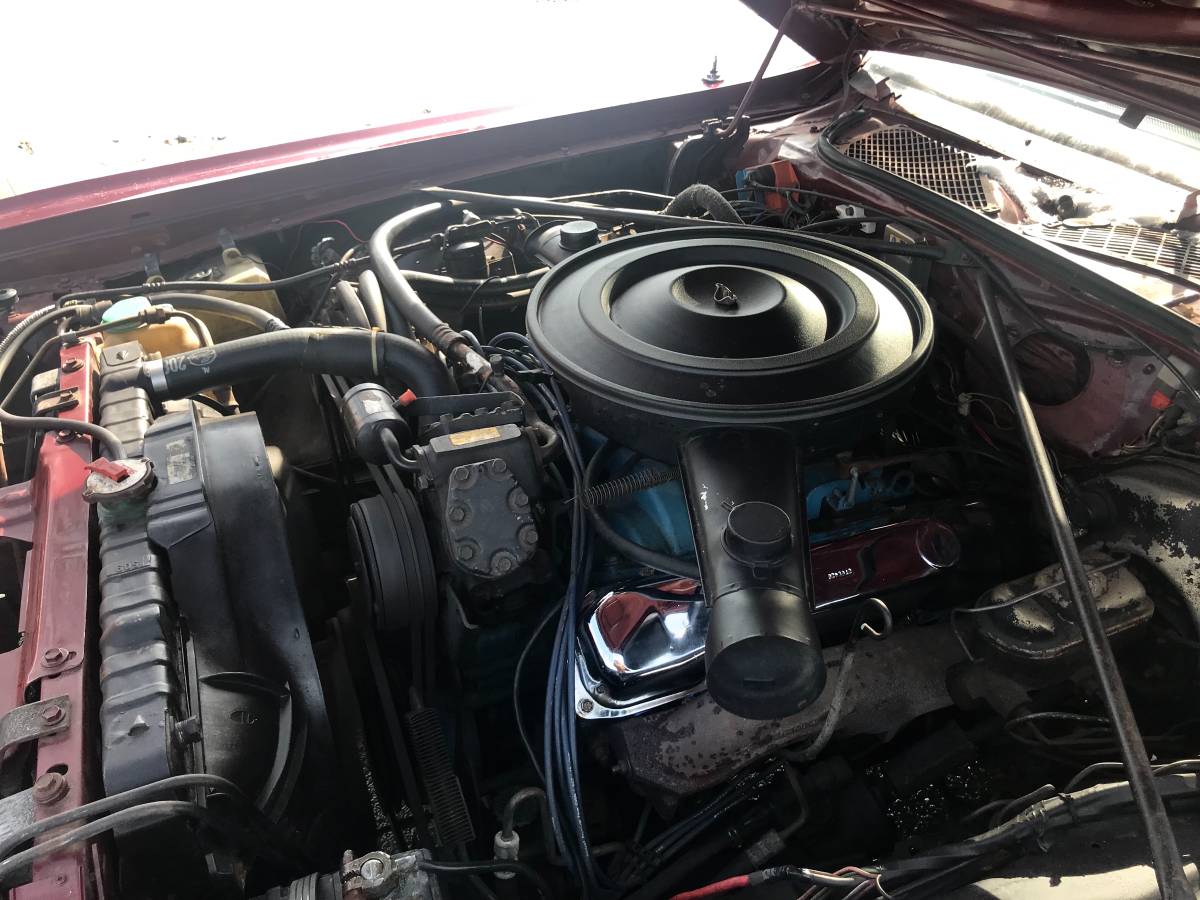 What you're seeing here is a Fury A38 (police) with the E-86 option (440ci big-block). It's a former unmarked Virginia State patrol unit that dead-nuts stock would be something to behold. Originally, this would be a 225 horsepower mill, but the engine was rebuilt to the specifications of the 1969 Super Commando…with some loose interpretations of the word "stock". Bet your ass that there's at least 400 horsepower somewhere under that mill and a wall of torque that can well overcome the 2.71 rear gear ratio out back with ease. Top end? You know the answer to that question.
In 1978 the Virginia State Police Plymouth Fury's were silver and blue with a red beacon on the roof. But they also used unmarked cars like this for traffic enforcement. I grew up in Ohio, but my grandmother lived in Virginia. Ohio required all of their police cars to be marked, but Virginia allowed unmarked cars for traffic enforcement. You had to be careful because you could meet one coming the other direction and not realize it until it was to late.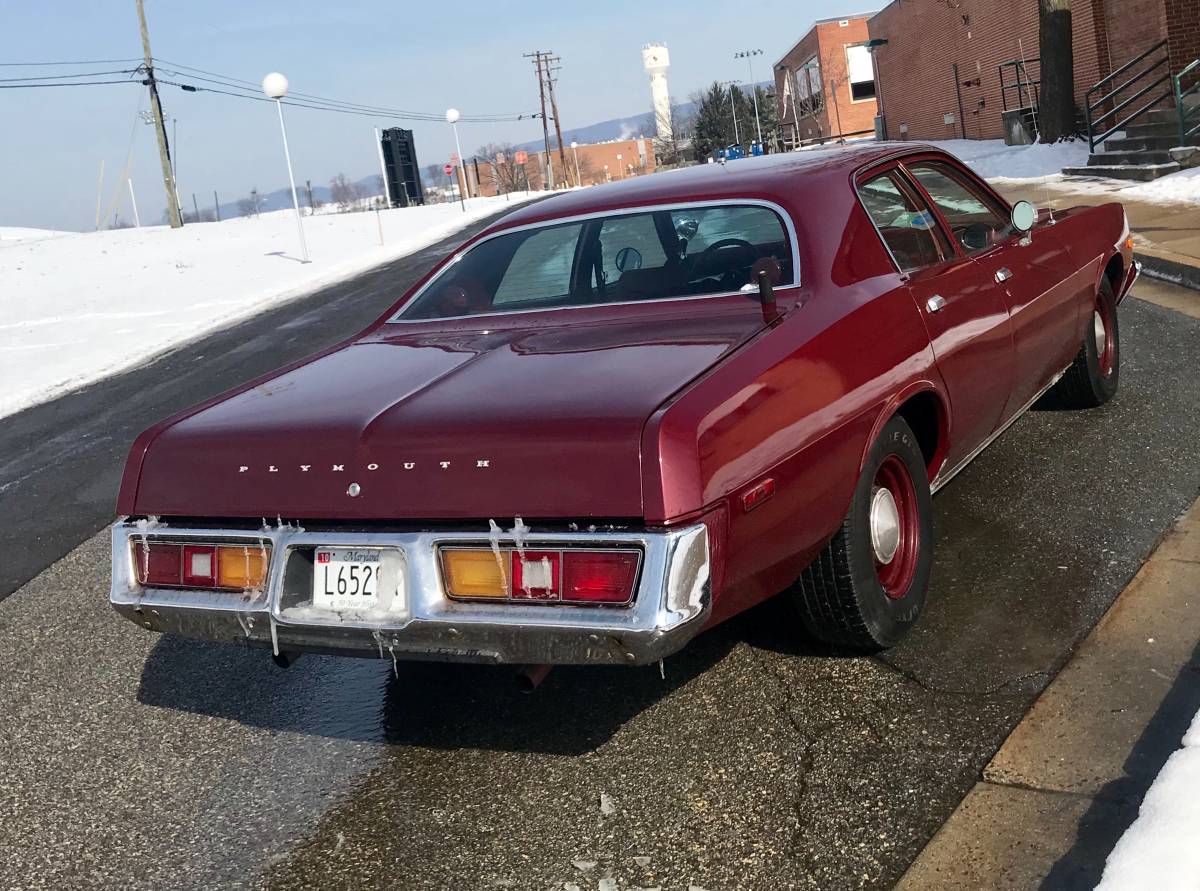 Photo Gallery
Click the photos to enlarge.