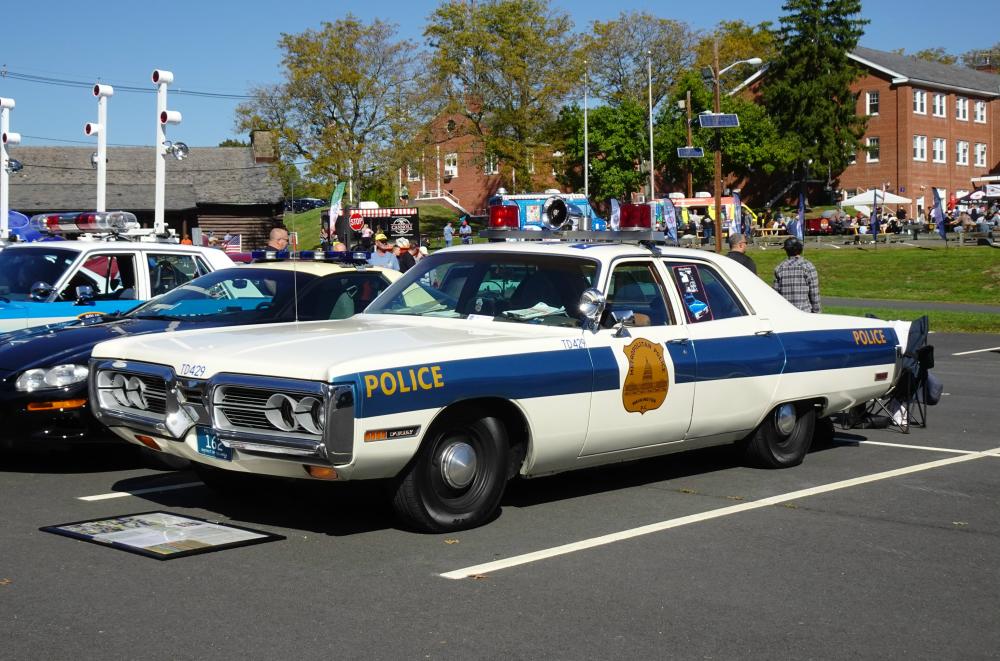 This 1972 Plymouth Fury I started life with the Colorado State Patrol and was sold at auction in 1975. The guy that bought the car blew up the motor going down back roads at 140 MPH. The motor was rebuilt and the car was sold in the late 80's or early 90's. The car was purchased off of Craigslist by another owner in 2013. When that owner bought it, the car was missing the engine, transmission, and rear axle. That owner put a rear axle in it and sold it to its next owner along with a rebuilt 727 transmission. The new owner had a 1971 440 motor build with over 9:1 Compression and got the car back on the road. That owner drove the car for a while and eventually sold it to a Washington DC police officer.
In January of 2020 the car was sent out for restoration. The front fenders were pulled, and the whole body and trunk was stripped to bare metal. In 1972 the Washington DC Police cruisers had Spinnaker White with Brittney Blue Stripe Fury I's, and tan interior. The car was painted its original Spinnaker White with a Britney Blue Stripe and the seats received new tan Factory upholstery seats from SMS Auto Fabrics.
After 8-years of searching, the owner located an ultra-rare (5 left known to exist) ESCO Synchro Twin Lightbar, which originally came from Washington DC police being hoarded away in a former police officers' garage.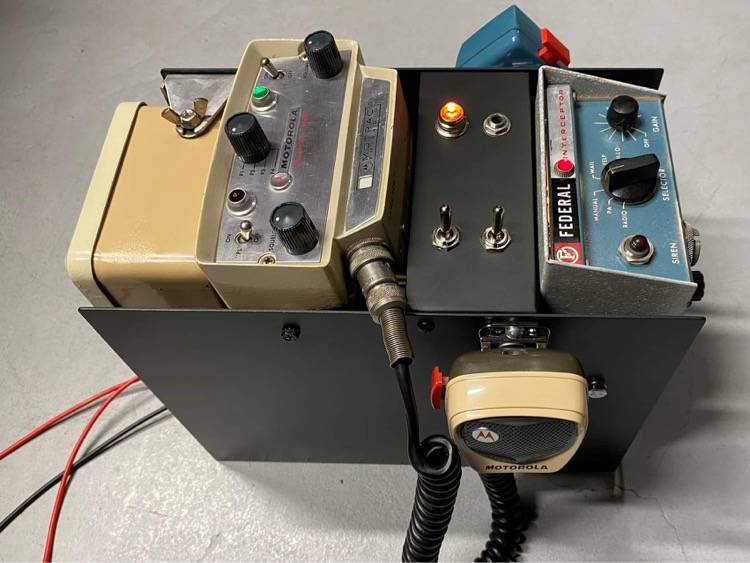 The lightbar was the agencies first light bar and was unique in design because it has an externally mounted motor with dual drive shafts that spin the beacons opposite directions. The police equipment is all correct for the car and the old Motorola Motrac functions with dc police current Motorola APX radios.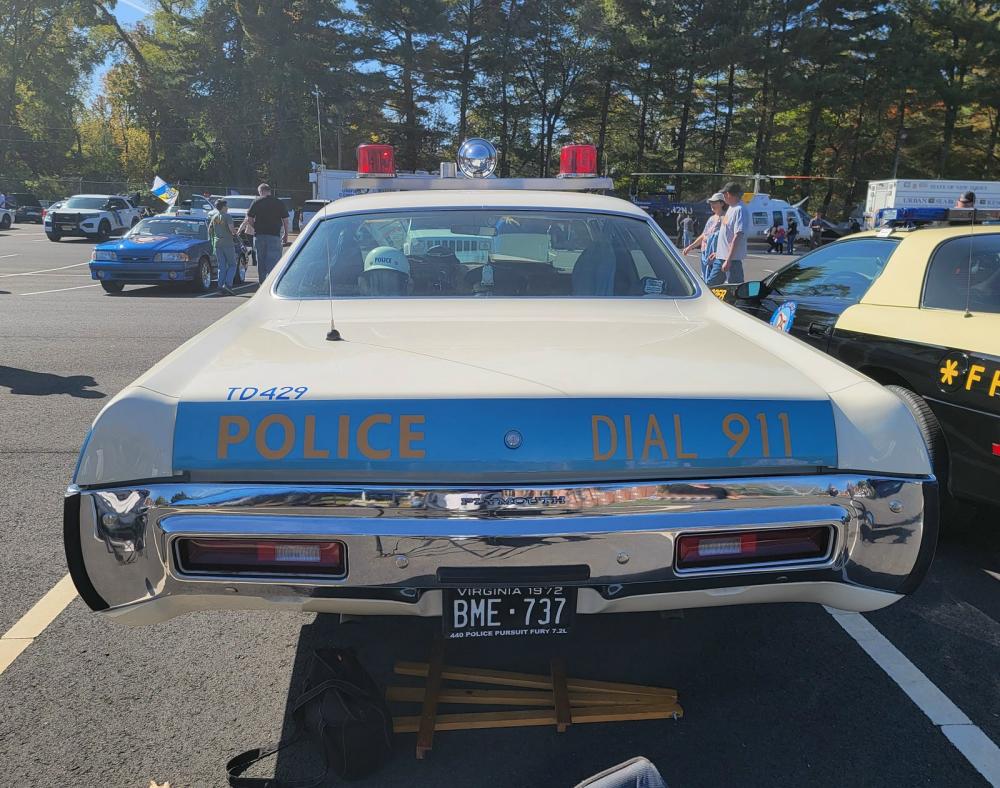 Video:
More Photos:
Click to enlarge.