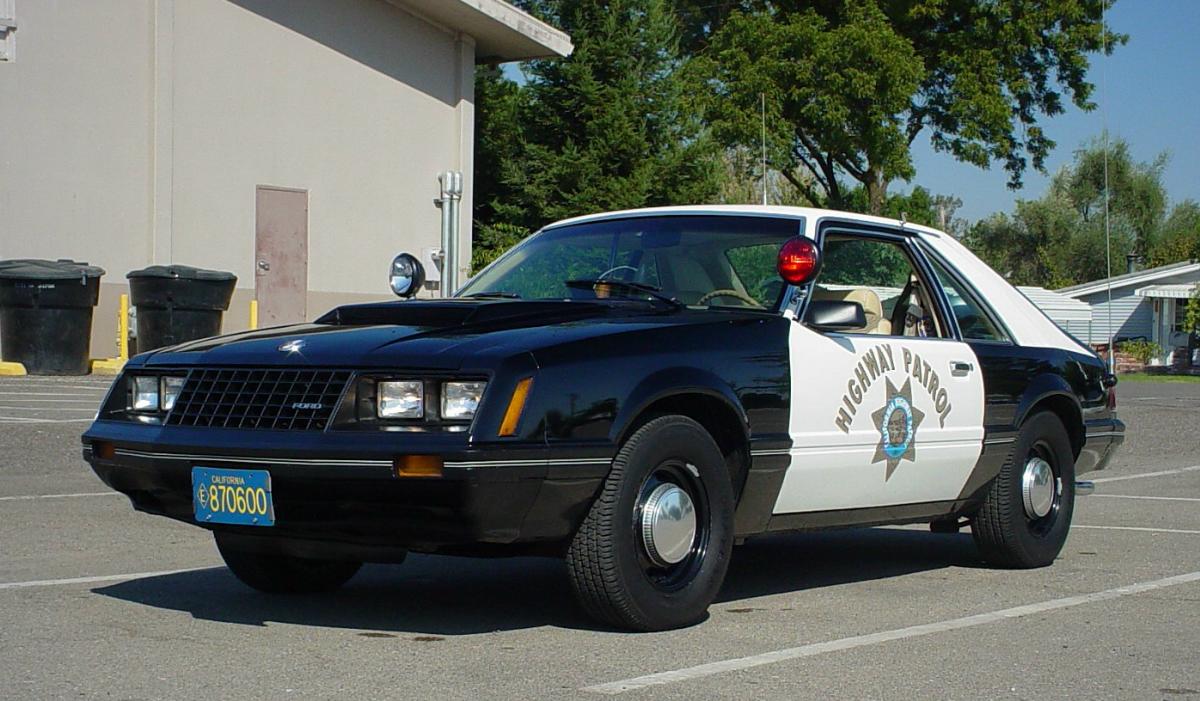 In 1981, the California Highway Patrol (CHP) requested a Mustang from Ford to test as a high speed enforcement vehicle. Big block police cars were now a thing of the past, and the full-size Ford Crown Victoria's were underpowered for pursuit duty. The CHP had performed an 18-month test of the 1979 Chevy Camaro Z-28, but chose to not keep them as part of their fleet.
Of the (12) Camaro's tested, (9) of them blew their motor.
In December of 1981, the first 1982 Mustang was built and given to the CHP for testing and evaluation as a high speed traffic enforcement vehicle. At the time, the Mustang was the only vehicle tested by the CHP that would accelerate to 100 MPH in a given time frame, stop in prescribed distance and have a top speed over 125 MPH. The testing was performed by the California Highway Patrol at their training academy in Sacramento in January/February 1982.
Pleased with the performance, the California Highway Patrol purchased 400 of the Severe Service Package (SSP) equipped Mustangs (Starting in 1983, the name would be switched to 'Special Service Package').
These vehicles were equipped with:
5.0L Engine (157 horsepower & 240 ft-lbs torque)
4-Speed manual transmission
Calibrated Certified speedometer, 2 MPH increment, 140 MPH
Single-key locking (one key fits all)
Full-size spare tire
Radio noise suppression package
Relocated deck lid release
California Highway Patrol's black and white paint scheme.
Of the 400 SSP Mustangs purchased, (394) of them were coupes with an estimated (6) of them being hatchbacks. This number is unclear, and it has been estimated that 4-6 of the Mustangs were hatchbacks. The car you see featured here is the only known hatchback to survive.
It's interesting that Ford sent the California Highway Patrol (4) 1982 Mustang Hatchbacks. 1982 was the year that Ford introduced the Fox body Mustang GT hatchback, and it probably would have been a great marketing tool if the CHP had chosen to continue with the hatchbacks.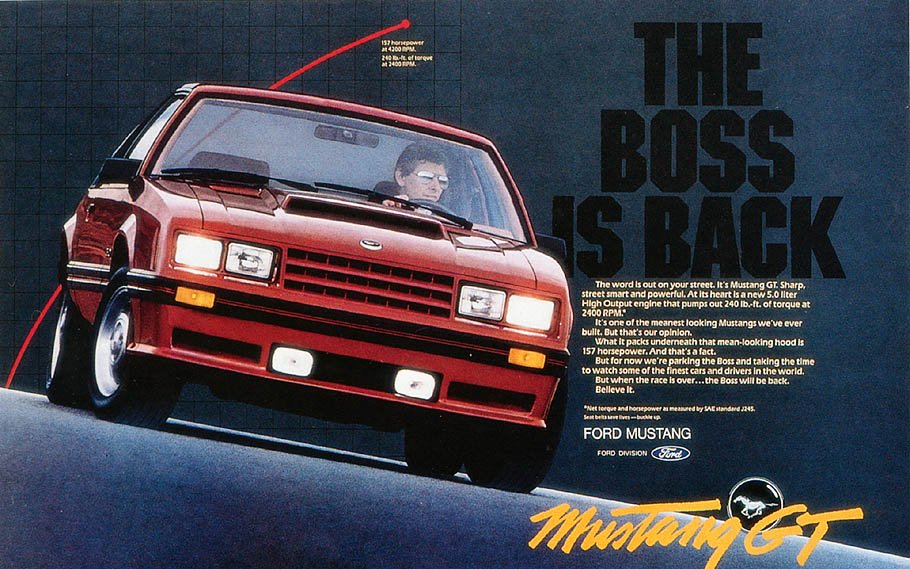 Ford would still end up using the California Highway Patrol Mustangs in their advertisements.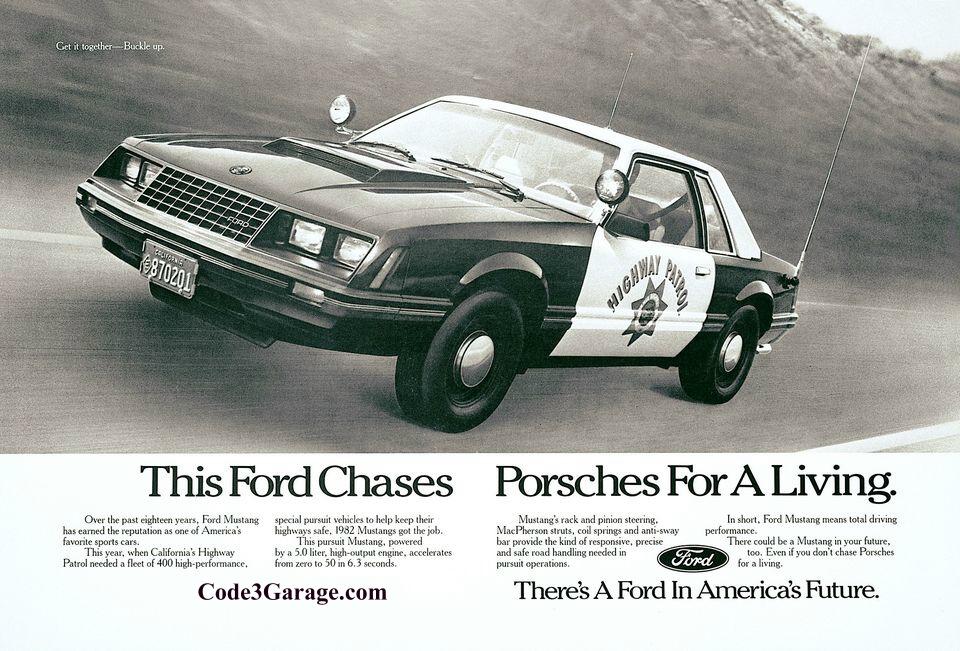 Hatchbacks aren't really suited for law enforcement use. You wouldn't want all that gear flying forward in the event of a crash, and gear is best kept in a trunk out of sight. It would be much easier to break the hatch window and steal the contents, than to pry the trunk open.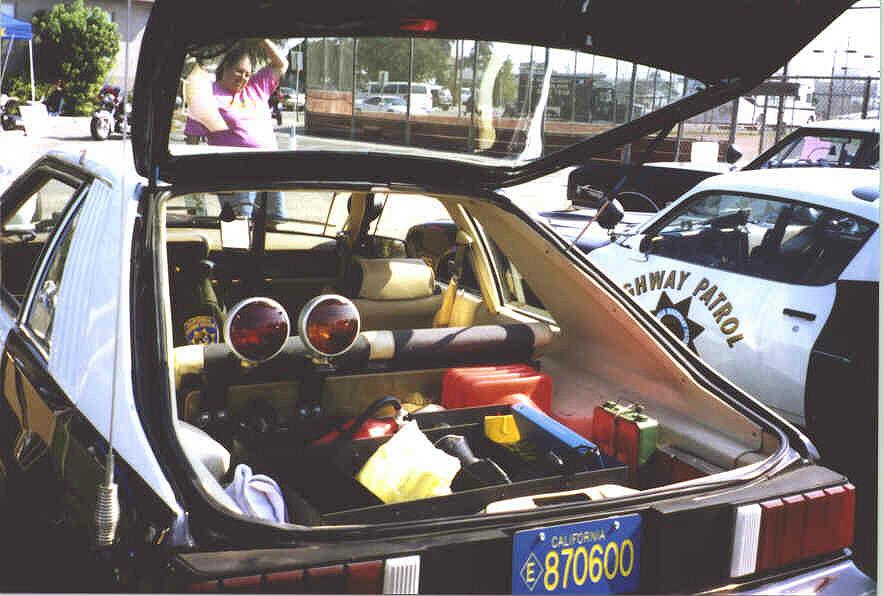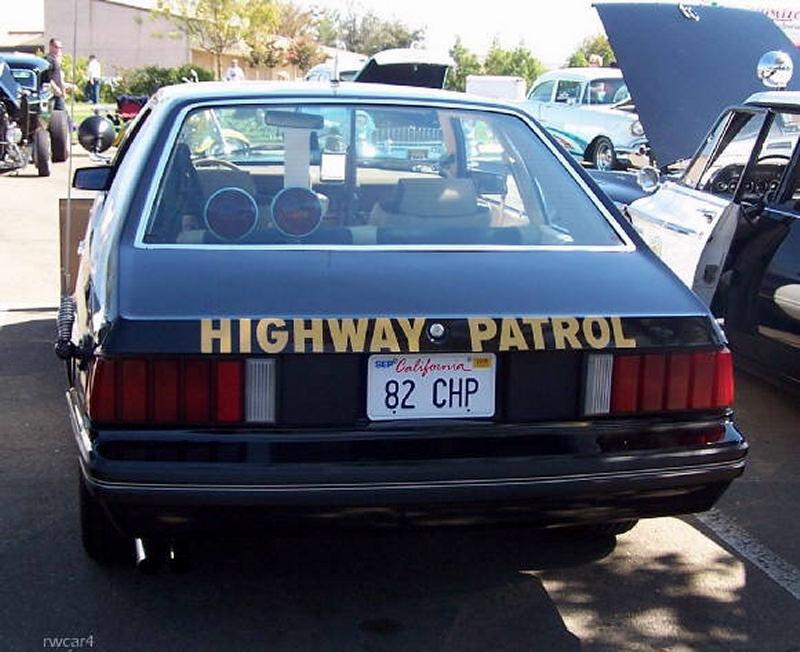 It's unknown what happened to the other (3) hatchback Mustangs, but they would likely be a collectors holy grail if one was ever found.
More Photos:
Click the photos to enlarge.