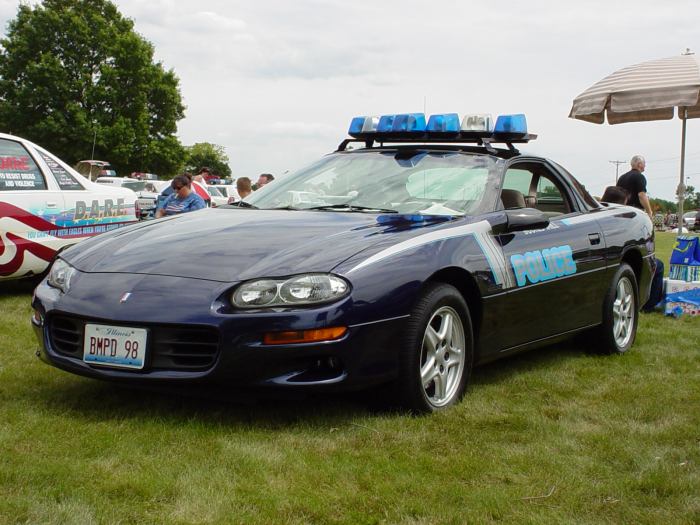 Above is a photo of the 1998 Chevy Camaro B4C that spent 6-years with the Boones Mill Virginia Police Department. The Camaro and Police Chief Lynn Frith became famous for enforcing the speed limit on US 220 in Boones Mill Virginia.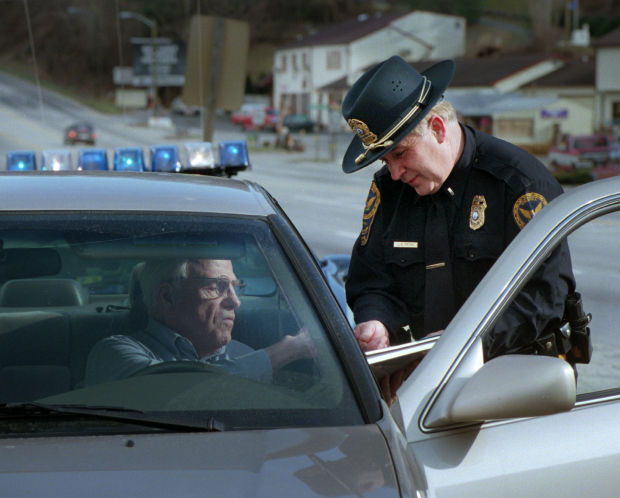 (Boones Mill Police Chief Lynn Frith with the 1998 Chevy Camaro)
It's on that road where Frith has largely made his reputation. Shortly after he was hired, Frith was beaten in seven consecutive high-speed pursuits. As a result, he persuaded the town to replace its patrol car — at the time a wrecked cruiser salvaged from the Rocky Mount Police Department — with a white 1991 Chevrolet Camaro. That car was eventually replaced with this blue Camaro.
The Camaro was replaced in 2004 with a new unmarked 2004 Pontiac GTO (see story HERE). The car was purchased through auction by David Fiore Jr., 23, of Aurora, Ill.
Here's photos of the Camaro at the 2004 Chicagoland Emergency Vehicle Show with its new owner: