In 1983 Whelen introduced the low profile Edge 9000, the first fully enclosed lightbar with an aluminum I-Beam construction. This was an extraordinary lightbar at the time, especially considering that agencies were still using much bulkier lightbars with PAR 36 bulbs at the time.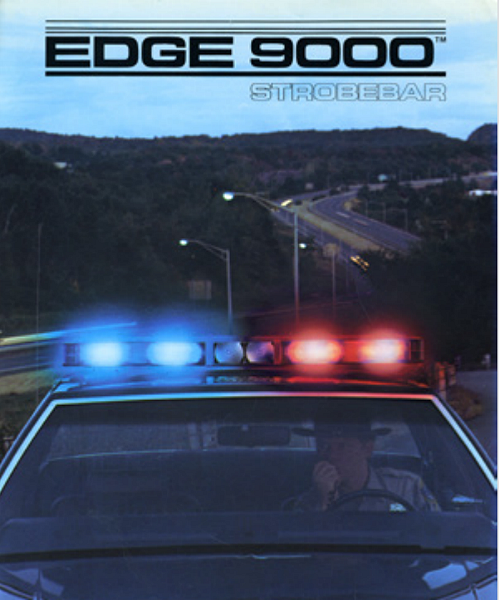 A Whelen ad described it as:
Fully electronic bar. 65 quadruple bursts per minute, per tube.
Two models of xenon tubes:
1) Angled for lighting on 180 degrees (6 amp, for 4) min. 20 joules
2) Spiral for high currents (2 amps per tube) min. 20 joules
The bar is fitted with 12 fixed high intensity reflectors. Electronic brains as well as xenon tubes are mounted in the H profile to prevent upward or downward loss of light. Day / night intensity adjustment. Unbreakable Lexan Fresnel lenses. Angled xenon tubes mounted back to back for maximum horizontal visibility over 360 degree selective operation forward or backward.
Models:
#9100 – 2×2 180 degree tubes back to back operating alternately either (2) forward or (2) backward, or all 4 at the same time
#9200 – Same as 9100 + (2) independent monodirectional tubes forward or backward
#9300 – Same as 9100 + (4) independent monodirectional tubes, (2) towards the front and (2) towards the rear
Optional: Front and side spotlights
According to a Galls Magazine ad:
Get the Edge on moving traffic with Whelen's Edge 9000, an ultra slim low profile strobe lightbar. Each Edge strobe power supply provides 120 double flashes per minute, and gives you a full 360 degree warning light dispersion. Advanced design combines precision parabolic reflectors with a strobe tube that is permanently pro-focused to the mirrored surface – allowing an unprecedented amount of effective warning light to be produced in a narrow profile.
That's why the Edge 9000 at only 3-3/4″ high, can still be the industry's most powerful lightbar, Your choice of red, blue, amber, clear or green lens. Measures 48″L x10″ W x 3-3/4″ H. Price includes hook-on or permanent mounts, 15-feet of cable, and lenses.

Whelen 9004/9104

Whelen 9206
#9004 – The 4-strobe Edge is a super deal. One power pack operates two front and two rear double flash strobes to provide incredible warning power at a low price. Galls price in 1989 was $399.99 (MSRP $650.00)
Whelen 9308
#9308 – This 8-strobe Edge gives you the full warning power you need. Two power supplies operate 4-strobes of your choice, or for maximum waring power operate all 8-strobes at the same time.

Whelen 9000AK
Edge 9000AK Lightbar
Combining Strobe and Halogen Brightness
Whelen introduces yet another Edge lightbar. This new Edge is packed with features; like hi/lo strobe intensity control, double strobe flashes, and strobe light flash rate control. This incredible light system Dashes in the standard mode of 135 double flashes per minute… and,., using the all new Rapid-Rate mode control… flashes at an amazing rate of 440 strobe tight flashes per minute. But that's not all. Front facing flashing/steady bum take down lights have a flash rate of 300 flashes per minute, while front and rear facing halogen high speed flashers flash 200 times per minute. Price includes hook-on or permanent mounts. Measures 48″ L x 10″ W x 3-3/4″ H. Available in red, blue, amber, clear and green.
Galls Price (In 1989) $899.99 (MSPR #1,195.00)
Whelen Mini Edge Lightbar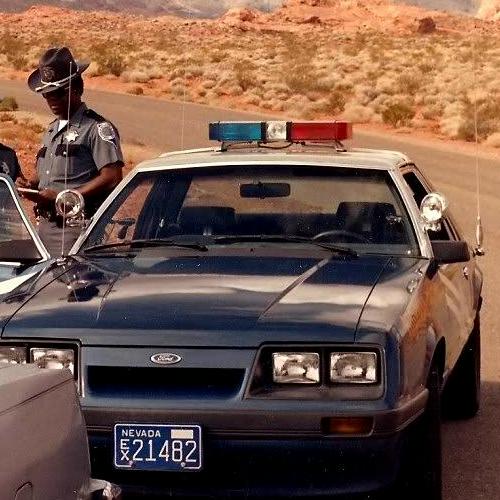 Whelen also offered a mini version of this lightbar. According to a Galls ad:
Lo profile design, reliability, visibility… these are the reasons why the Mini-Edge is such a favorite. Only 28-1/2″ L x 10″ W x 3-3/4″ H, it has (2) front and (2) rear built in 180 degree high intensity strobe heads to assure complete 360 degree warning power. Comes standard with cigar plug, or for optional takedowns and alleys, order direct wire model.
One center takedown and two alley lights are available with direct wire only.
Galls Price (In 1989) $379.99
Alley lights + $49.99
One take down light + $24.99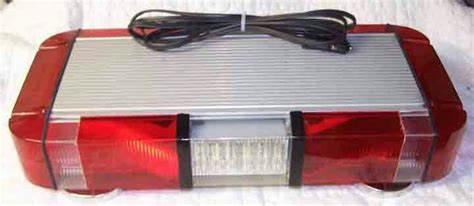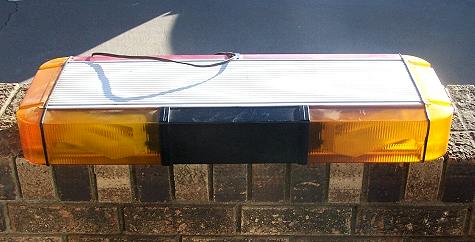 Whelen Edge Lenses: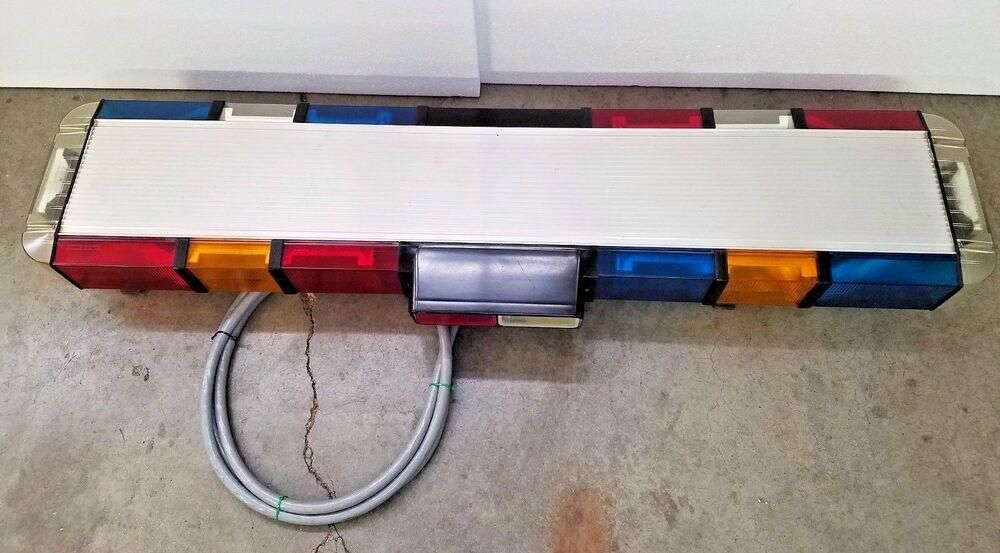 The Whelen Edge was available with red, blue, amber, clear and green lenses.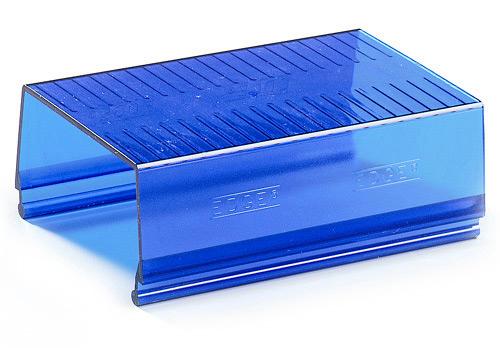 Here is a Whelen Edge lightbar lens. You can get these lenses in a variety of lengths and colors. There are plastic dividers that go between lenses if you're using multiple lenses. The round section at the top and bottom slides in to the lightbar frame. In order to change a lens you have to remove the (4) screws holding the endcap lens, and then slide the lens off of the bar.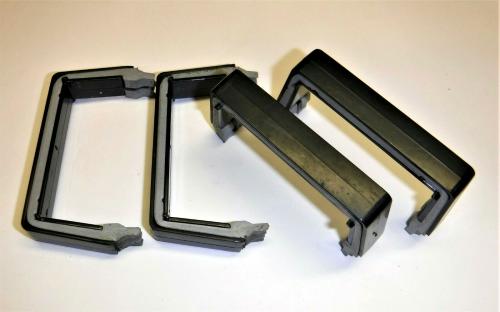 (Whelen Edge lens dividers)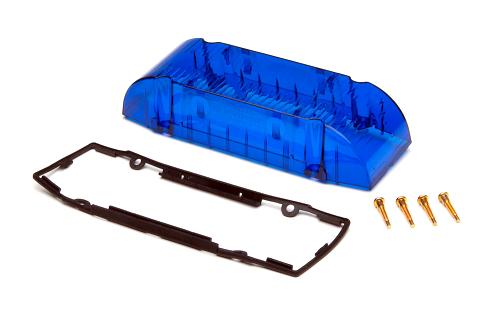 This is an endcap lens for the Whelen Edge lightbar. Note that it comes with a new rubber gasket and (4) new screws. Just like the lenses, these endcaps come in a variety of colors including clear.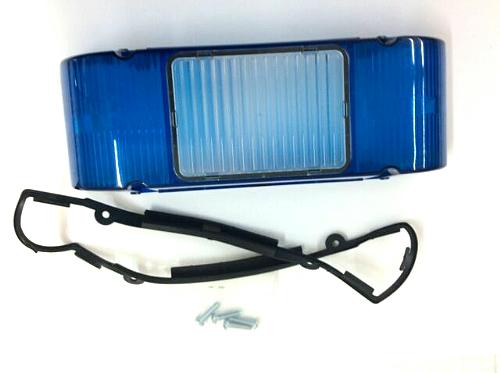 They also come with a clear section for alley lights.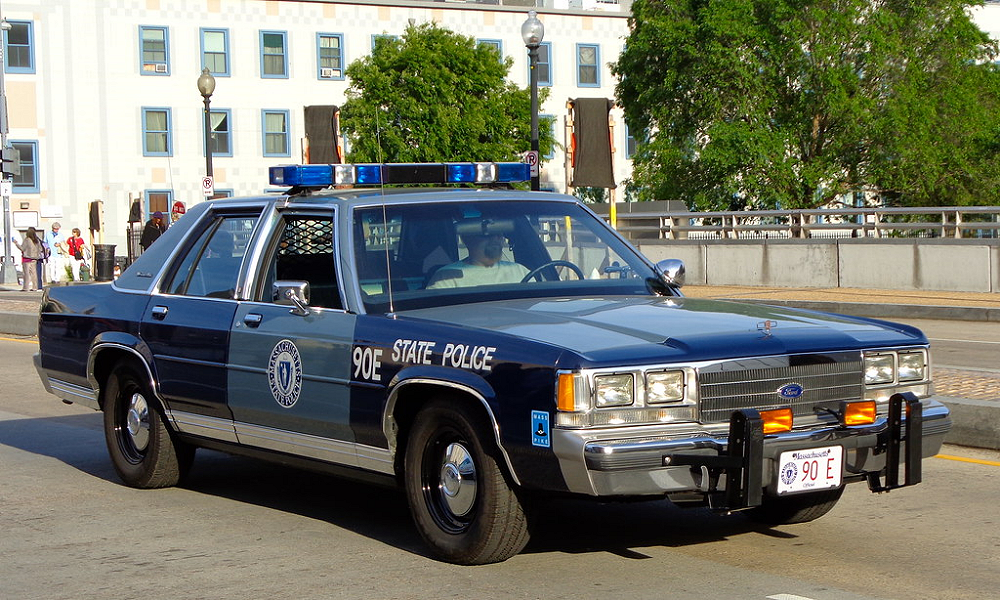 Whelen Lo-Pro Speaker
Lightbars at the time had a place to mount a speaker. Whelen overcame this by offering the Lo-Pro speaker housing. This unique speaker design had a low profile thanks to the speaker driver being mounted behind the lightbar.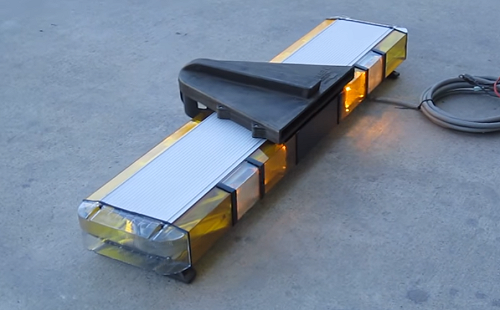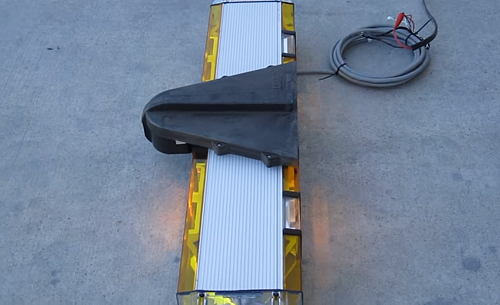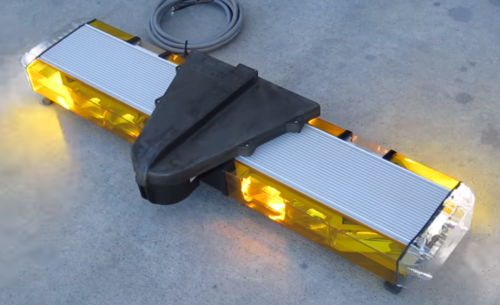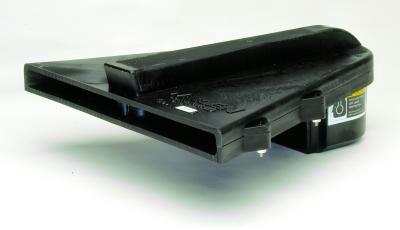 A Look Inside: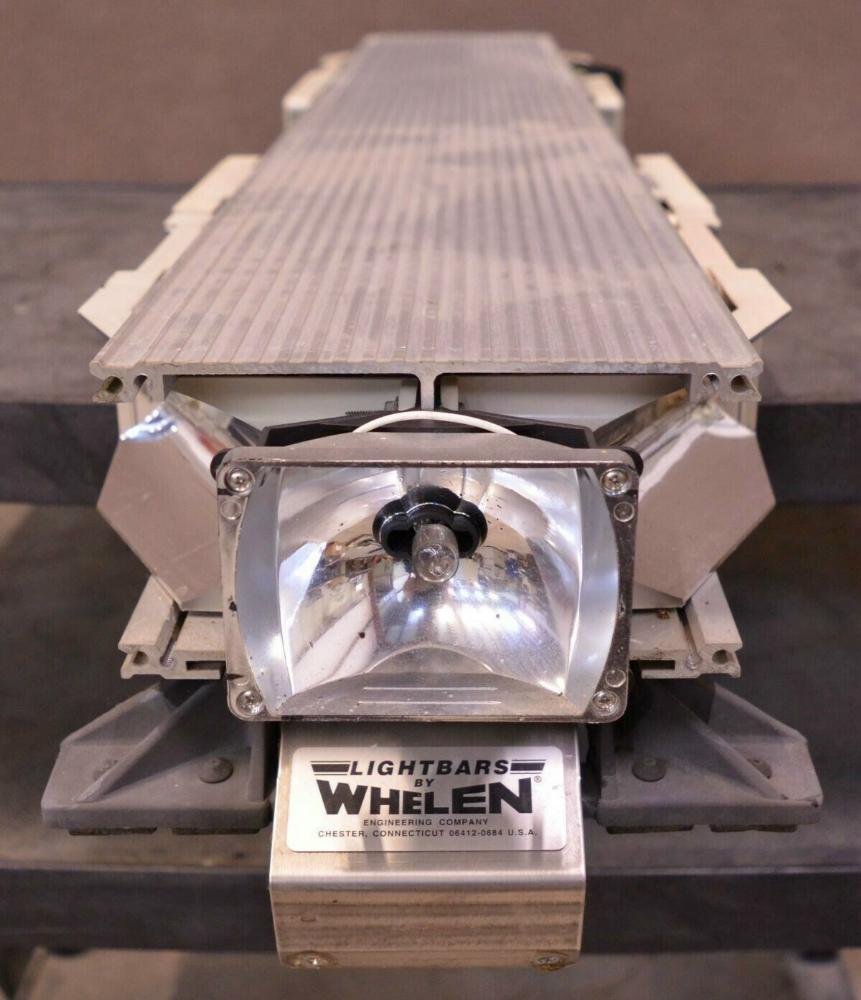 Here's a look at a Whelen Edge with the lenses removed. In the last photo you can see that the top and bottom aluminum pieces have a slot with a round opening. If you look at the blue lens in the section above you'll see that it has a round end on the top and bottom. The lens slides in to place through that groove.
Whelen 2ZFO & 2ZSO Power Supply: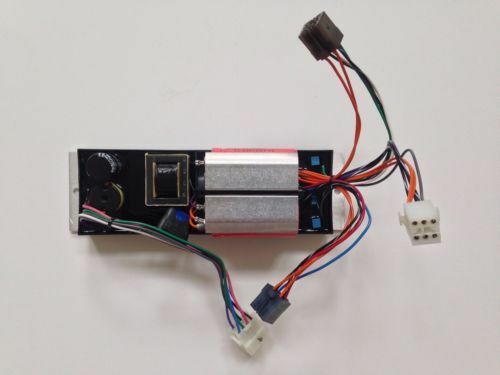 The Whelen 2ZFO power supply is the replacement for the original ZF, 1ZF, 5ZF, ZFM, and ZFO power supply.
The Whelen 2ZSO power supply is the replacement for the original 2ZSO, ZS, 1ZS, 5ZS, ZSM, and ZSO power supply.
Documents:
Whelen Edge 9000 Power Supply Retro-fit Guide
Whelen Edge Power Supply Replacement Guide
Whelen Edge Lightbar Flasher Board
Whelen Edge Videos