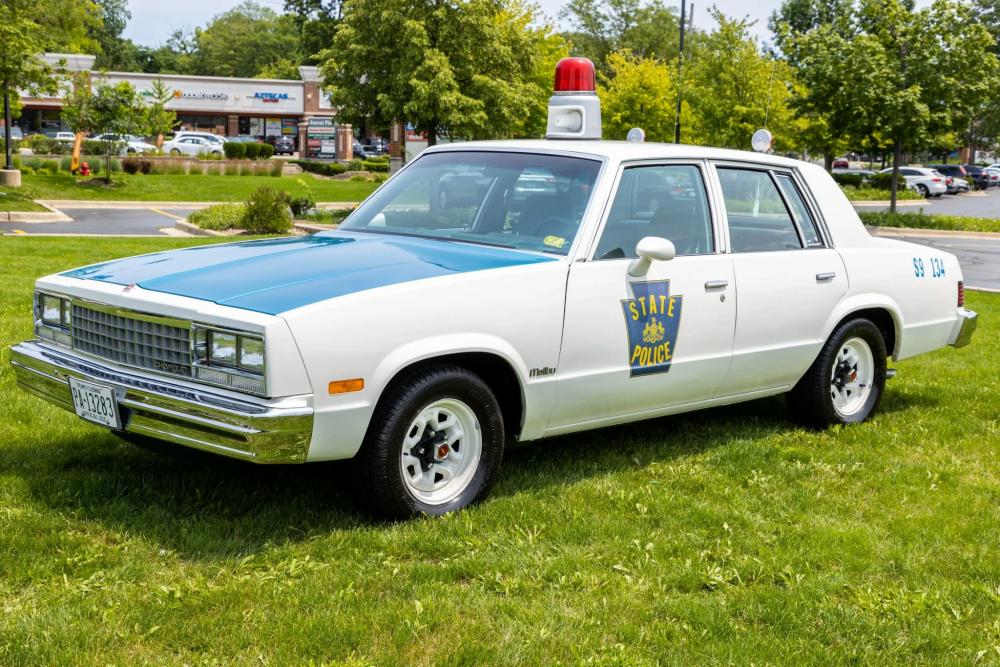 This 1983 Chevrolet Malibu came from the factory with the 9C1 Police Package and originally served as a police car for the Montgomery County, Maryland Police Department.  9C1 was a production code used by Chevrolet to designate a vehicle intended for use as a police car or car-based emergency vehicle (See 9C1 RPO History and 1978-1983 Chevy Malibu 9C1 Police Cars). The car was sold to the public after completing its tour of duty and was later painted white and blue and rebuilt as a Pennsylvania (PSP) State Police tribute car.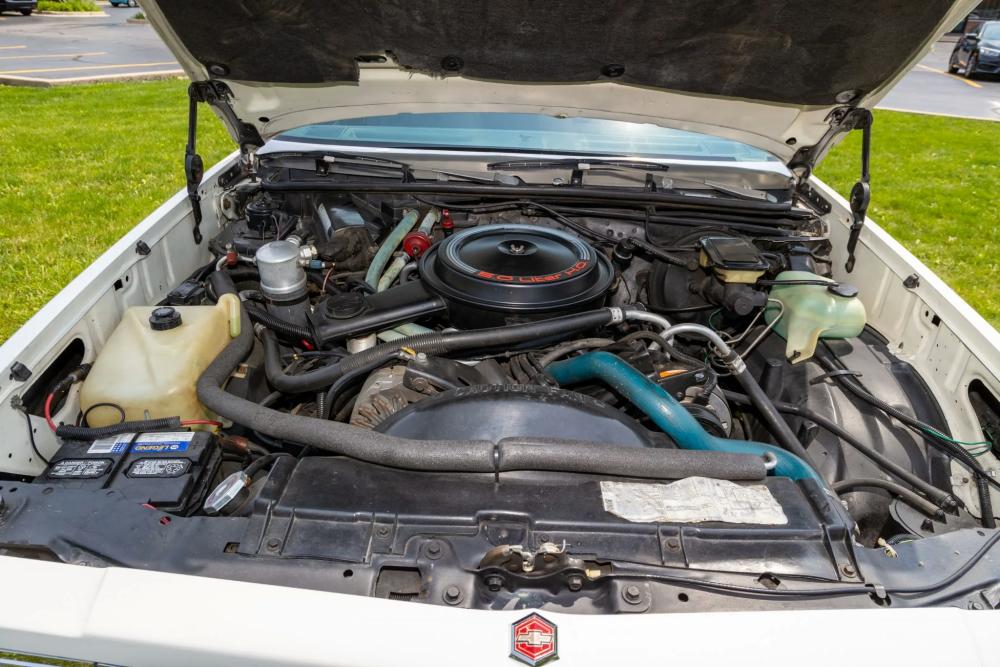 The Malibu is powered by a 305 ci V8 H.O. paired with a TH350 three-speed automatic transmission. Other factory options include roof and frame reinforcement, an engine oil cooler, a heavy-duty braking system, a police specification instrument cluster, air conditioning, front bucket seats, and rear door handle lock-outs.
Period equipment consists of a General Electric police radio, Midland CB radio, General Electric Power Call Siren, Whelen 5000PA strobe light, Dietz 276 grill lights on the roof, a fire extinguisher, and a first aid kit.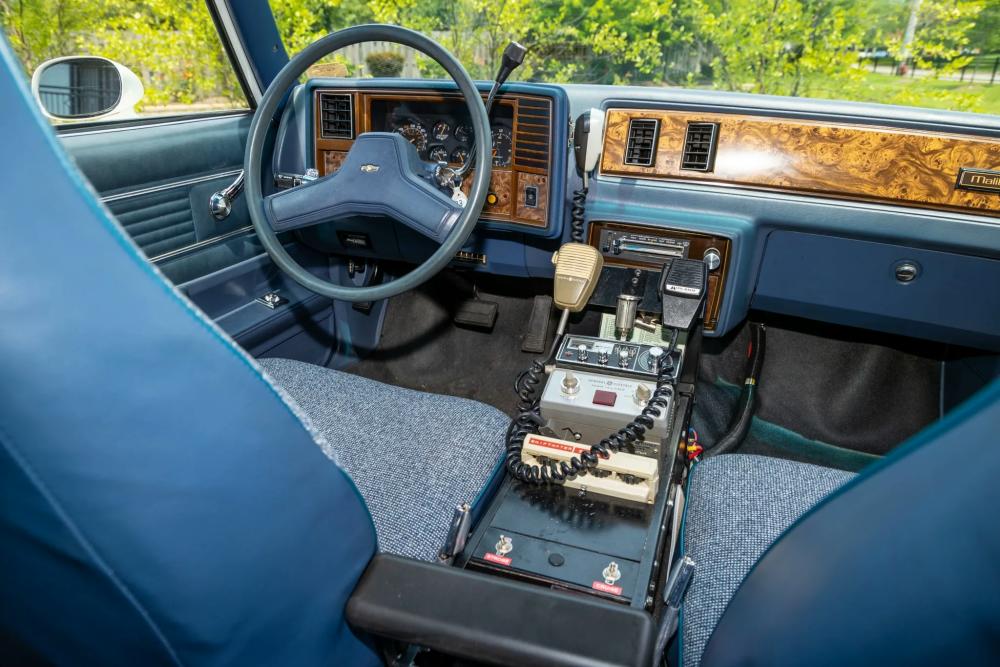 The Michigan State Police (MSP) tested the Chevy Malibu 9C1 in 1983 and recorded this information:
Engine Displacement: 305 cid / 5.0 liters
Carburetor: 4-barrel
Exhaust: Single
Horsepower @ RPM: 145 / 4,000
Torgue LBS @ RPM: 240 / 1,600
Compression Ratio: 8.6:1
Axle Ratio: 2.73
Tire Size: P205/70R/14
Weight: 3,516 lbs
MPG: 18-City / 26-Highway / 21-Combined
0-60 MPH: 11.71 Seconds
0-100 MPH: 40.73 Seconds
Top Speed: 116.3 MPH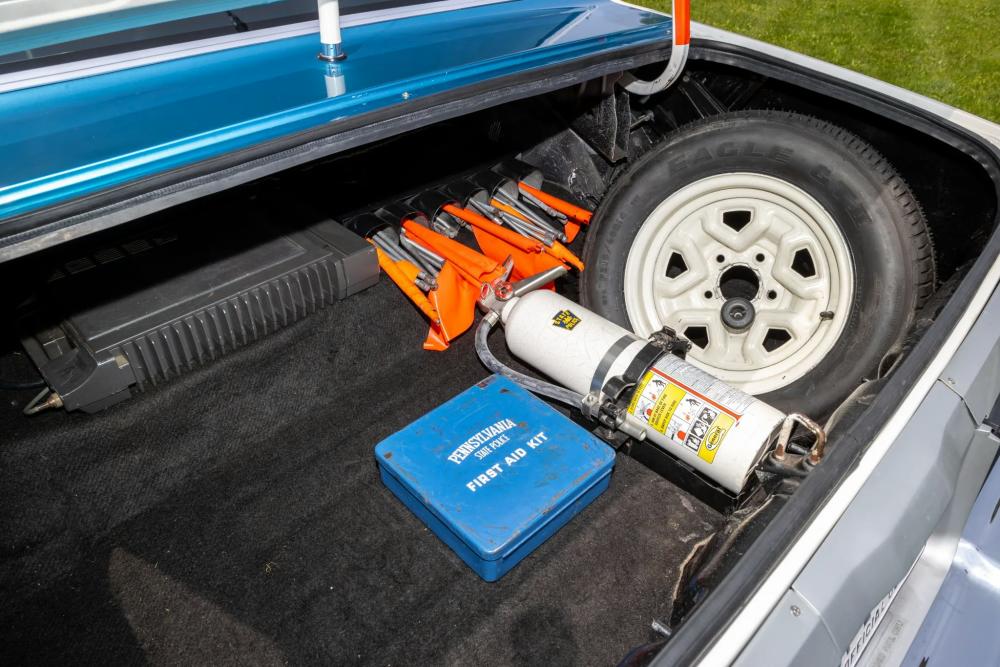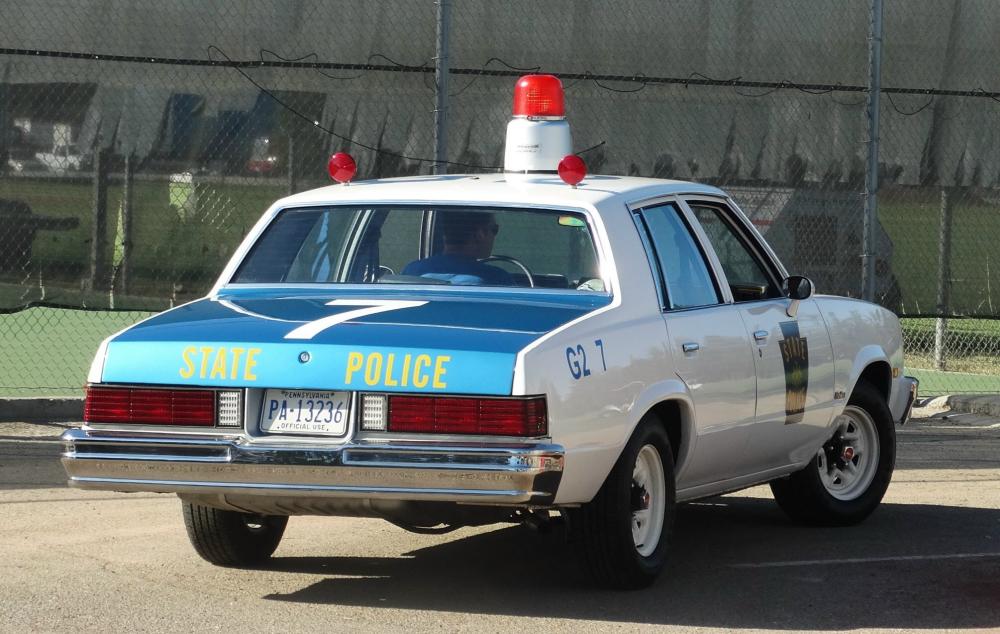 Video:
Photo Gallery: