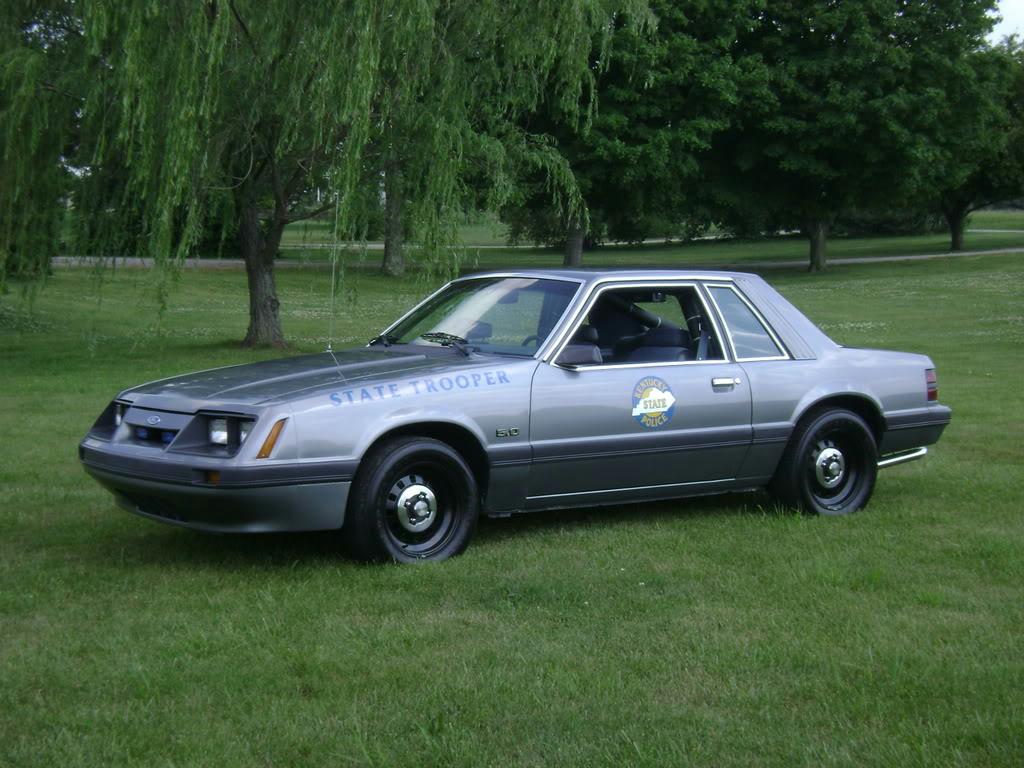 As a boy growing up in London Kentucky, Tip Smith would see this 1985 Mustang just about everywhere you went. It could be seen on Interstate 75, tracking potential speeders. It could be found on state roads patrolling for various traffic infractions. Tip couldn't get away from the car and not because he was doing anything wrong – Trooper John Root just lived three houses away and Tip would see it every day on his way to school. When Trooper Jimmy Phelps had the car, he lived next to Tip's future wife, Teresa. Since both Troopers drove the car during that period, each saw it on a regular basis. "this is just odd that both me and my wife grew up seeing that Mustang about every day", Tip said. I'd call it fate.
As he got older, Smith experienced a memorable encounter with the car, then handled by Trooper Phelps, who spent many years behind the wheel of the service unit. "I remember one night in 1993," recalled Smith. "My friend and I were out doing some street racing in my 1987 Mustang GT. We had just left the scene and headed back to the local hangout when I noticed a car in my rear view mirror approaching at a very high rate of speed. The car got right on my bumper and blue lights came on. It was Trooper Phelps in the little gray Mustang. He informed us that he had complaints of street racing on the bridge and wanted to know if I knew anything about it. Of course, we played stupid and told he we knew nothing. He then asked me why we needed slicks on my Mustang if we were out driving around. Trooper Phelps knew what we had been doing. He gave us a warning and a butt chewing and sent us on our way."
Trooper Root and Phelps used the car extensively through the service period from 1985 to 1997, when the car was retired.
"I watched them load this car up on the State Police rollback and take it to Frankfort to be sold," said Smith. "I remember thinking what an awesome car this is and how I would love to have it. At the time, I was in college and didn't have the money or a place to keep it."
The car sold to a new owner within Kentucky, located in McCreary County. By 2000, Smith had found the car and wanted to buy it. "I was floored when I opened the door and saw the Laurel County ticket books were still lying inside the car. I knew for sure that this was the car that I had see so many times growing up. I quickly made the deal and drove off with a smile on my face."
The plan for this car was immediately obvious. It was going to be put back to the way it had been in its service days. The car was repainted in its Medium Charcoal hue by Randy Lewis in London, Kentucky. The 5.0L engine was freshened by Calvin Marcum with no modifications added. A detailed search for NOS parts made this project las a little longer than most, but the desire to get it right overwhelmed any ideas of haste or compromise. The stock SSP 15×7 steel wheels are paired with Goodyear Gatorback VR-60 original tires.
The car was one of (10) 1985 Mustangs ordered by the state for use as patrol cars. They were purchased with federal grant money. This particular car came with a rollcage, one of a few from that patch. The cage was placed years after purchase, so many had already been retired before the order came down. The cage was installed for Trooper safety in high speed situations.
In addition to the ticket book, Smith found a number of other aspects that legitimized the car as the one that roamed the roads of Laurel County. This material is put on display at shows where Smith takes the car. Often, the combination of the car and its purpose brings out stories. There have been countless comments from those who remember the car. Its not unusual for Smith to find letters from those who have been impacted by this car at some point in their lives. It's gratifying to see and hear the responses.
The greatest source of gratification for Smith came when Trooper Phelps and Trooper Root viewed the car after it was restored. "Priceless," Smith said. 'I will never forget what he )Phelps) told me after looking at the car. He said, "This car looks better now than it did the day I picked it up.' After hearing that, five years of hard work seemed to have paid off."
The car has nabbed its share of bad guys and now it haus in its share of awards. It scored a 98 in a concours trailered class at the 2007 MCA show in Louisville. It has taken first place at an NMRA car show in Bowling Green and scored big in plenty of local and regional outings.
Tip continues to a love for Mustangs that is deep rooted. "I want to thank my parents for purchasing my first Mustang when I was 16 years old." His collection has included a pair of '85 GTs, an '87 and a '93, prompting him to add, " I would also like to thank my wife, Teresa Smith, for putting up with my Addiction to Mustangs."
Here's where we point out that Mustang addiction is not an offense punishable by the existing law. Smith won't have to be placed in the back seat of his SSP ride for it. He can stay in the driver's seat and give the community a reminder of the times when his Mustang was charged with keeping the highways safe.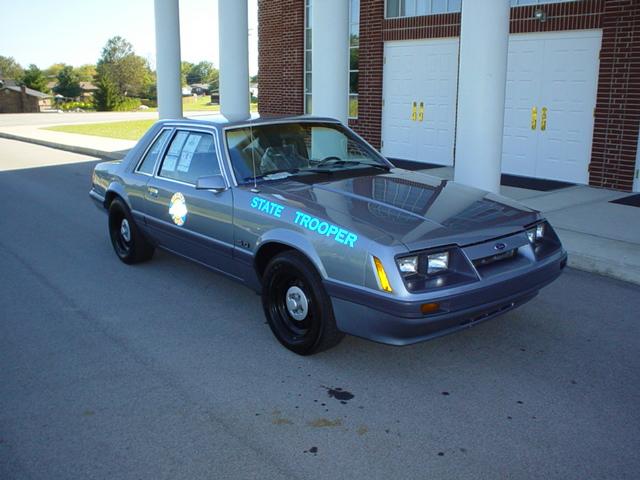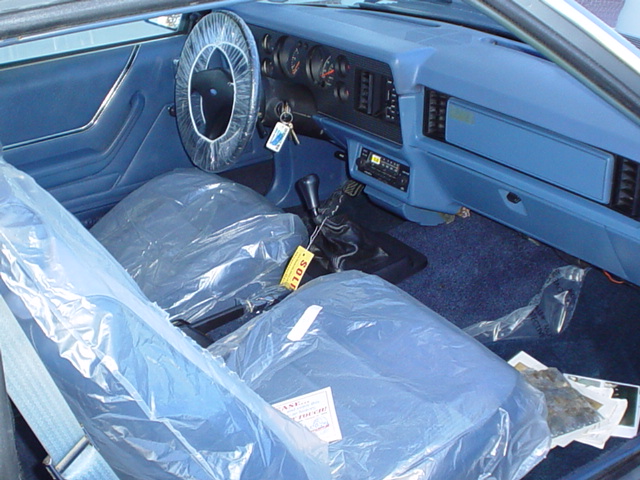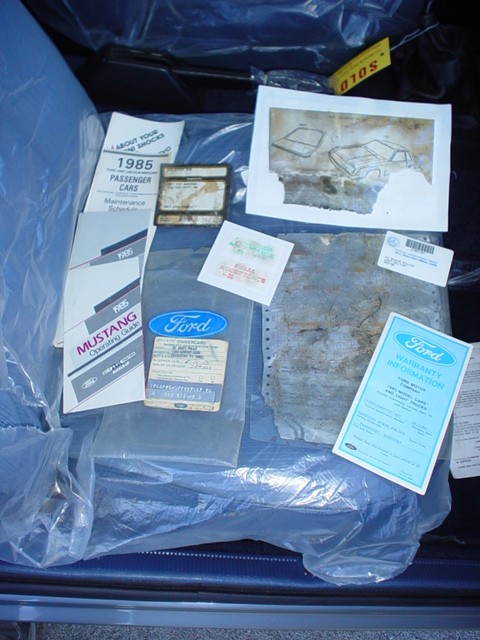 Below is an article on the car from Mustang Enthusiast Magazine. You can click the pages to enlarge them for easier reading. Enjoy!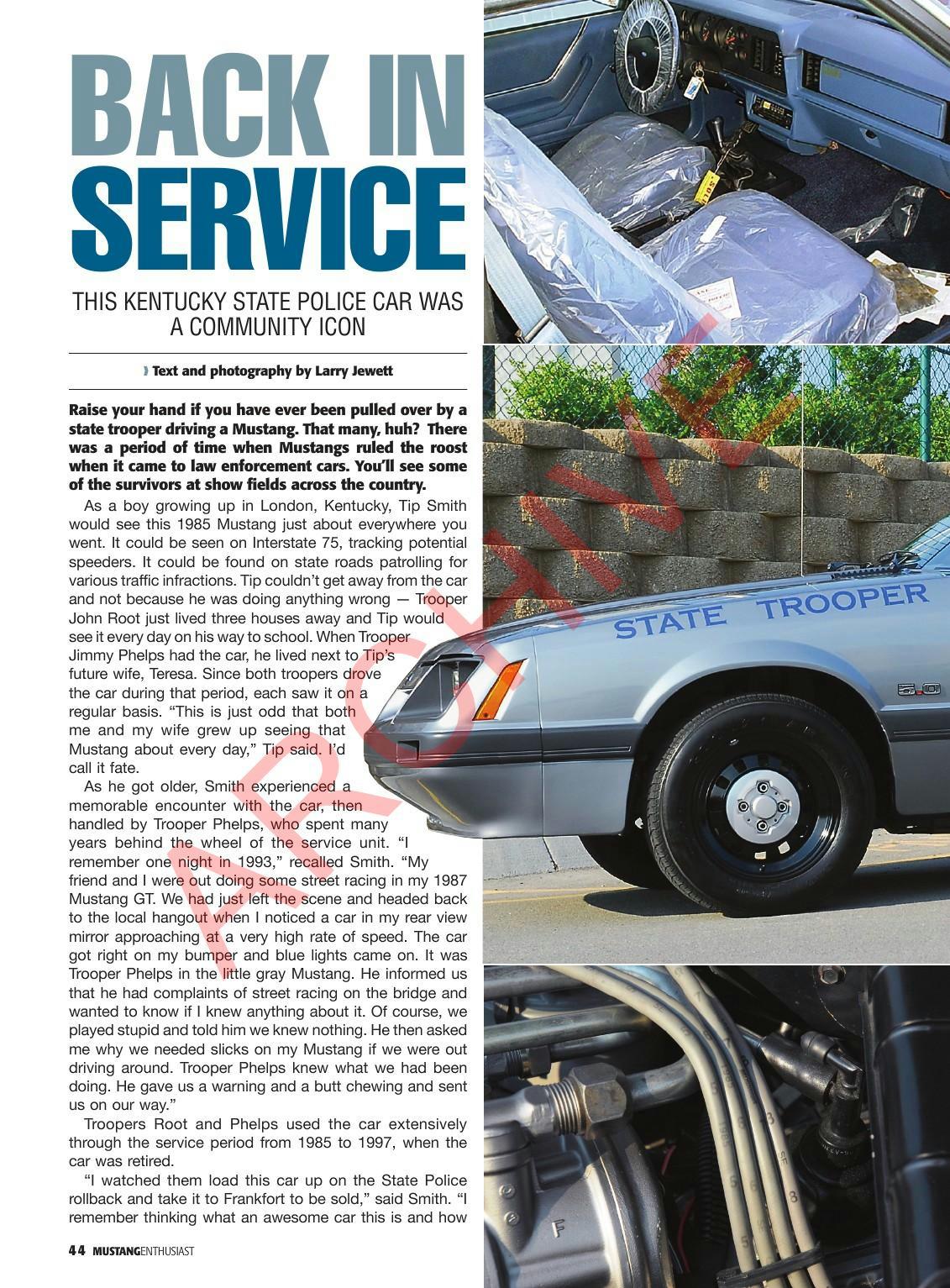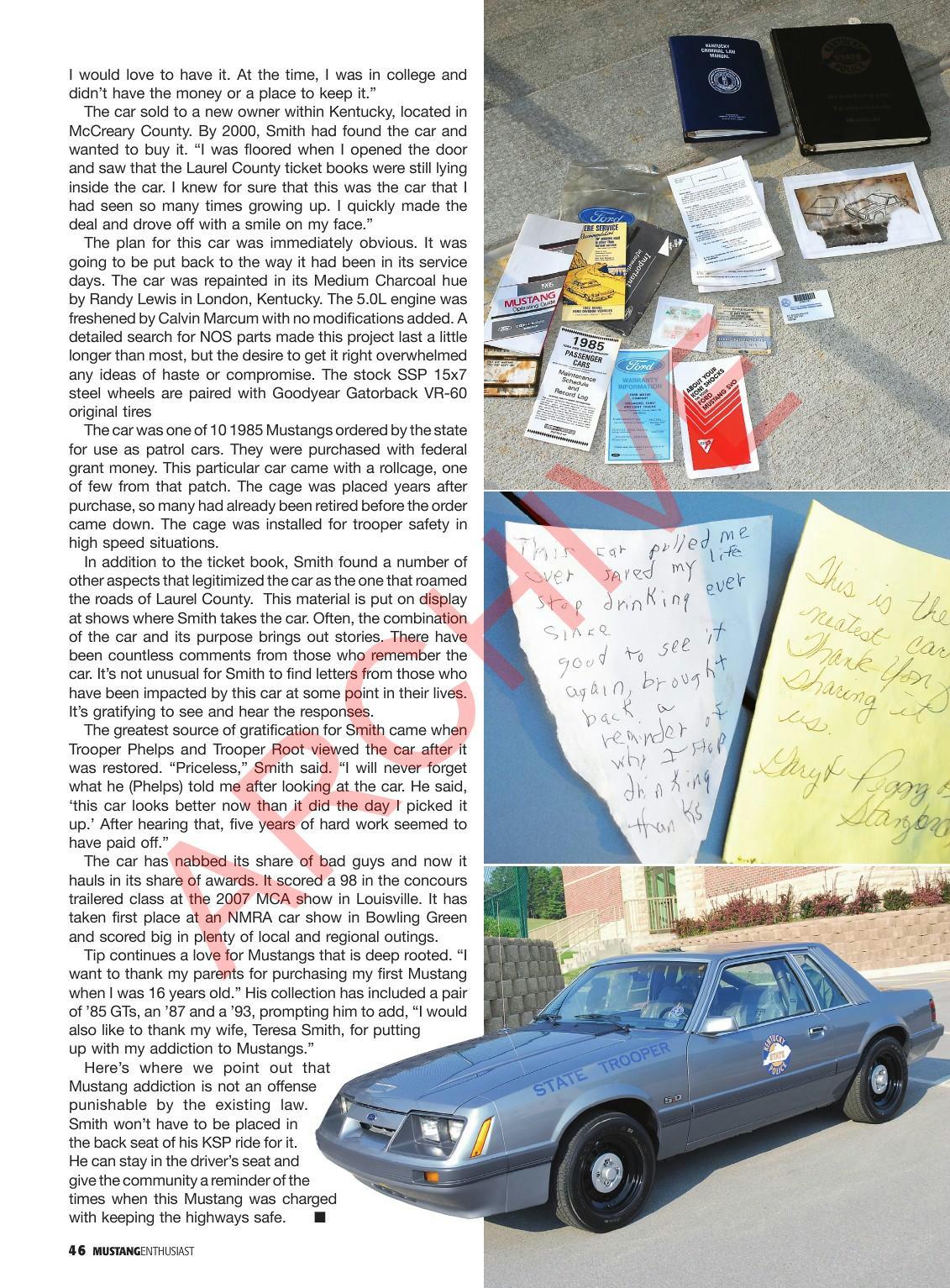 Link:
Check out 'Kentucky State Police (KSP) 1985 SSP Mustangs
Resource:
Mustang Enthusiast Magazine – July 2009