The Ford Fairmont was a short lived police car that was not very popular with the police officers that drove it.
Ford offered the Fairmont from 1978-1983. In addition to regular civilian use, it was also offered as a fleet vehicle for taxi service, and as a police vehicle from 1978-1982. The Fairmont was also sold by Mercury dealers as the Zephyr, and was offered as a police option in that as well.
Engine Choices:
1978: The police version of the Fairmont came with a 85-horsepower 200 CID (3.3L) 6-cylinder and a 2.73 axle ratio. An optional 138-horsepower 302 CID (5.0L) V-8 was available with a 2.47 axle ratio.
1979: The Fairmont returned in 1979 with the same engine options but only offered the 2.74 axle ratio.
1980: The Fairmont still had the 200 CID 6-cylinder, but the 302 V-8 was replaced with a 255 V-8. The 255 was a de-bored 302 and was made solely to meet EPA requirements. Ford dropped the 255 after 1982.
1981-1982 – The Fairmont's base engine became the 140 CID 4-cylinder (seriously!) with the 200 CID 6-cylinder and 255 CID V-8 as an option.
Turbocharged Fairmont:
In 1980 Ford Offered a 120-horsepower turbocharged 140 CID 4-cylinder engine in the Fairmont. This was only available in 1980. A few turbo four-door automatic sedans were used for testing by the California Highway Patrol.
Features: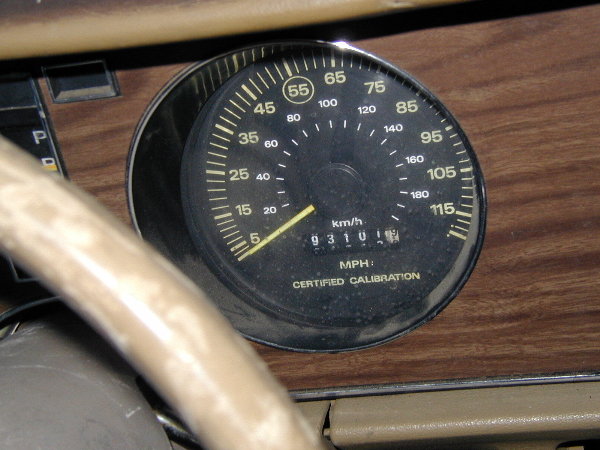 The Ford Fairmont police car came with a 120 MPH (last number is 115, but has the marks for 120) certified calibration speedometer.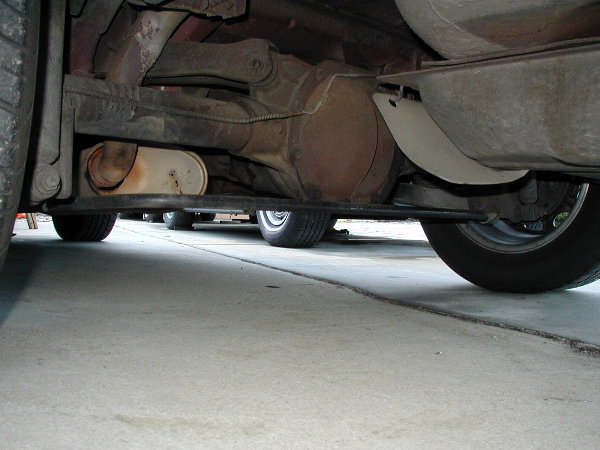 Rear sway bar
Other features included:
Police heavy duty handling package (higher rate front and rear springs, front and rear stabilizer bars, hardened spindles, unique front and rear shocks).
Maximum cooling package (extra fin density radiator, and shrouded heavy duty fan).
External mounted transmission oil cooler
Power steering with oil cooler
90-AMP alternator
Heavy duty front seat
Map light
Heavy duty 14 x 5.5 inch wheels
195/70 HRx14 police radial tires
Identification: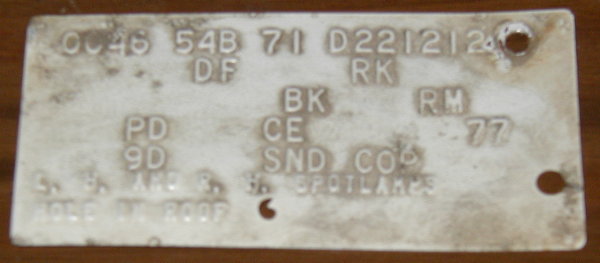 The Police Fairmont should have a 'buck tag' on the radiator support. You can see that this buck tag has the word 'COP', and under that is the words L. H. AND R. H. SPOTLAMPS'. Under that is the word 'HOLE IN ROOF'.
There should also be a build sheet somewhere in the car (under the carpet, seat, or behind a door panel) that will likely have remarks at the bottom of it with special build instructions.
1982 Ford Fairmont police cars have (4) headlights instead of (2).
Brochure (click each page to enlarge):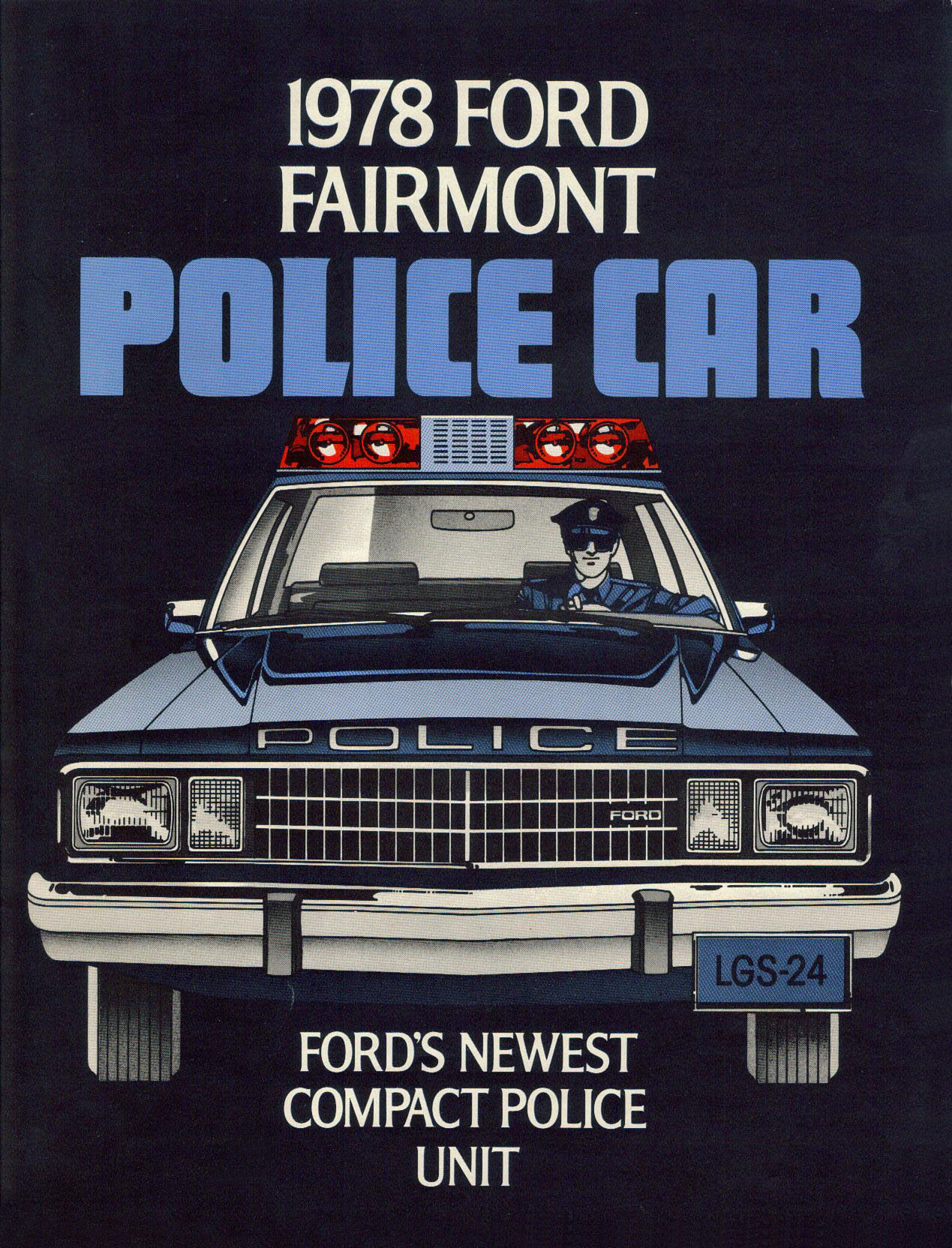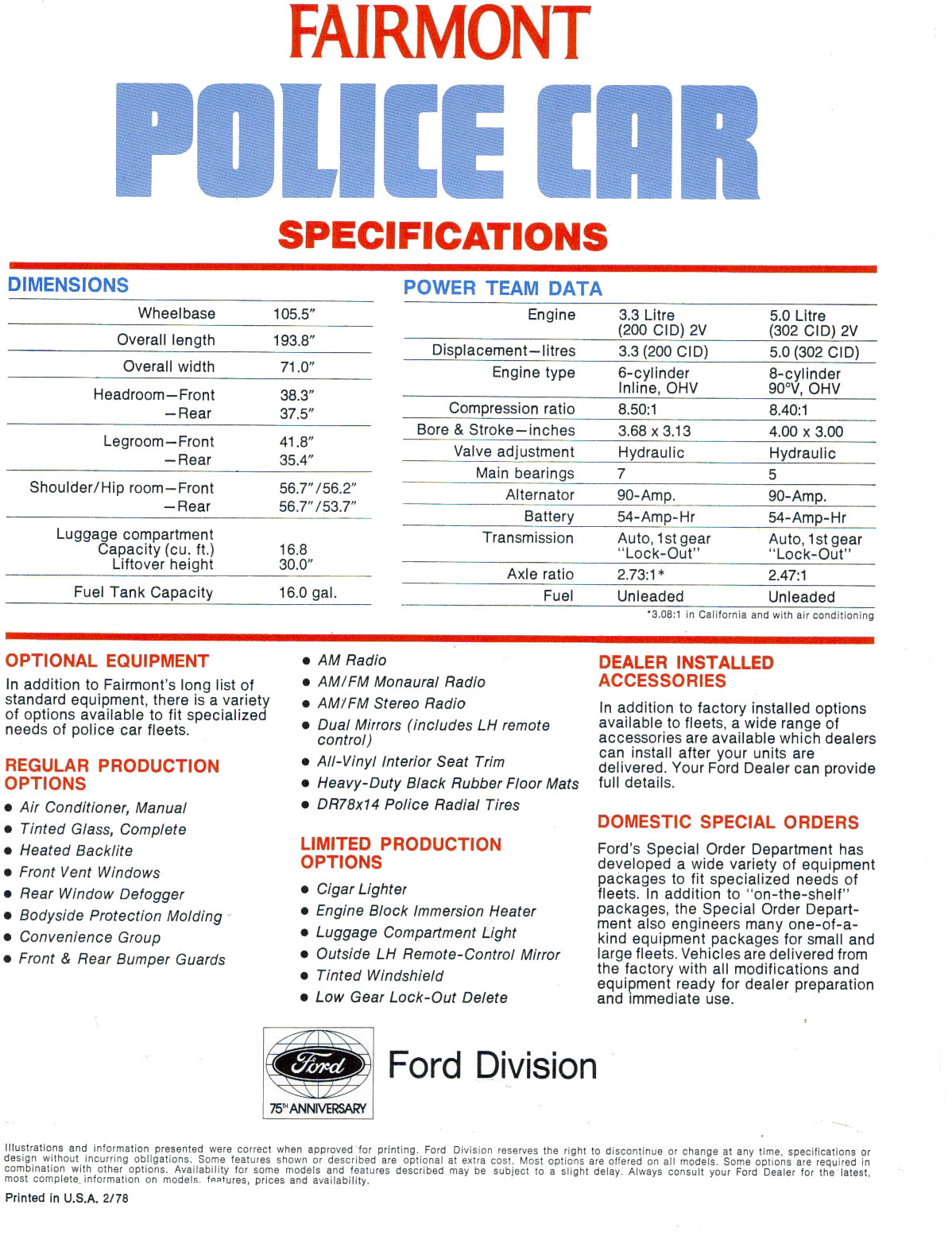 In Service Photos: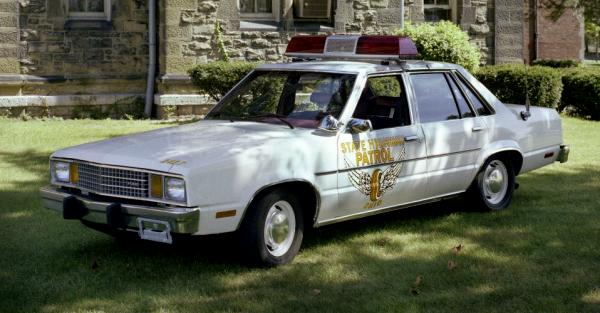 Ohio State Highway Patrol 1981 Ford Fairmont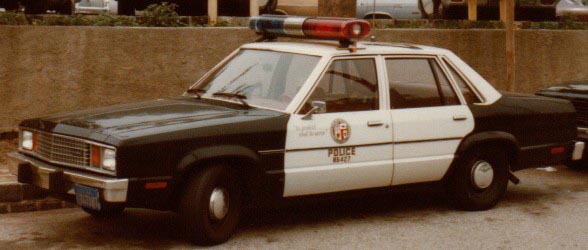 Los Angeles Police Ford Fairmont
More Photos (click to enlarge):