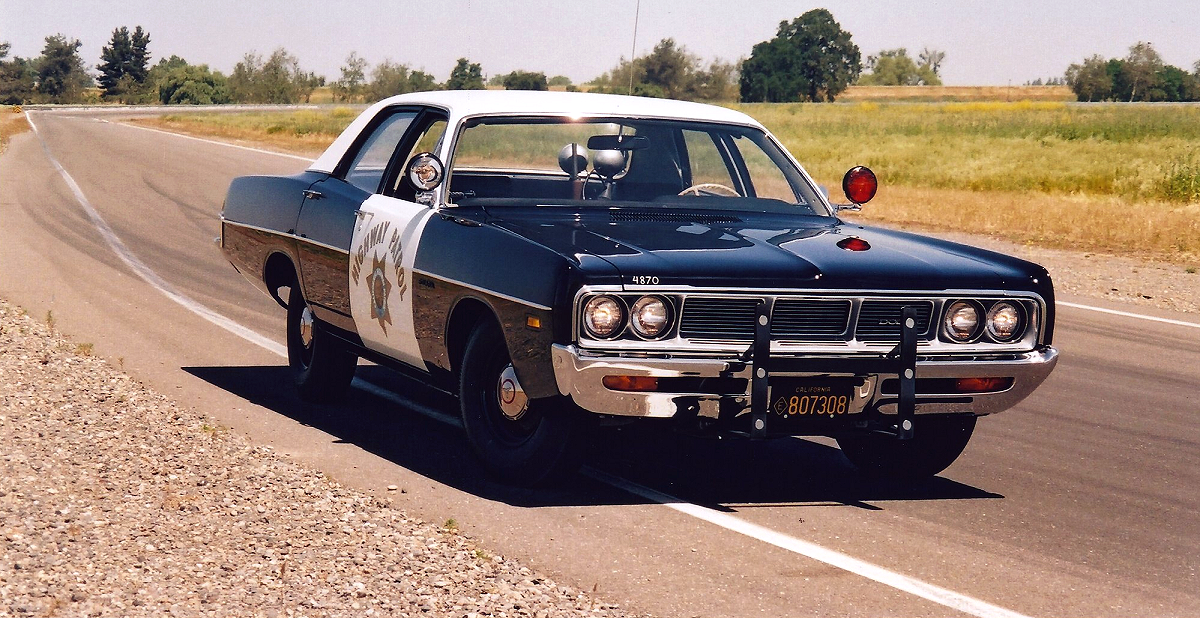 It's 1969. You're speeding along the 101 freeway in California, when you look in the rear view mirror and spot this 1969 Dodge Polara coming up behind you. You briefly contemplate making a run for it. You downshift and hit the gas, but you can't pull away. The big Dodge is all over you like an animal about to consume its prey. When the red spotlight comes on, you pull over and hope the Patrolman believes your story that you didn't realize he was behind you.
The California Highway Patrol (CHP) purchased 1,564 Dodge Polara Pursuit's in 1969 for $2,327.97 a piece. Even though they were under the normal $4,400 sticker price, they still came with air conditioning and the E86 engine code 440 Magnum. No 383's to see here folks!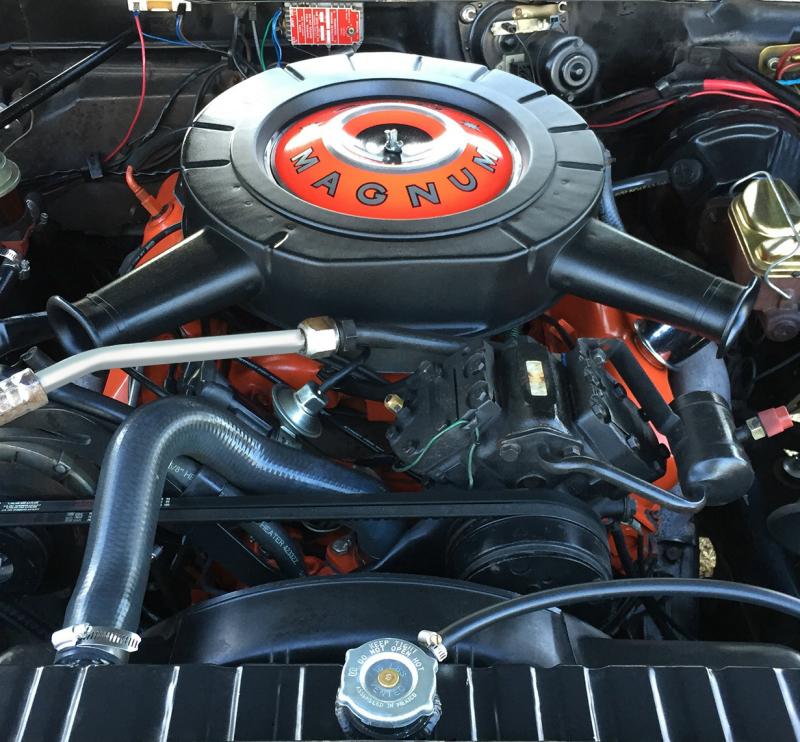 E86 440 Magnum Specifications:
440 Cubic Inches V8
4-Barrel Carburetor
10.1:1 Compression
Special Cam
375 Horsepower
480 Ft Torque
Dual Exhaust
Performance:
The 1969 Dodge Polara had a sleek new streamlined body style called the "Fuselage Design", which would continue until its end of production in 1973. The new streamlined body style, 3.23 gears, and the 375 horsepower 440 Magnum made this one fast cruiser.
0-60 MPH = 6.3 Seconds
0-100 MPH = 18.1 Seconds
1/4-Mile = 14.3 Seconds
Top Speed Recorded = 149.6 MPH (Chrysler test track in Chelsea, Michigan)
The California Highway Patrol and Los Angeles Police Department (LAPD) were prized enough customers that Chrysler made specific parts for each department. The California Highway Patrol even had its own cam grind.
This car was so fast that it's 149.6 MPH top speed record wouldn't be broken until the 2006 5.7L Dodge Charger recorded a 150 MPH top speed during the Michigan State Police vehicle evaluations.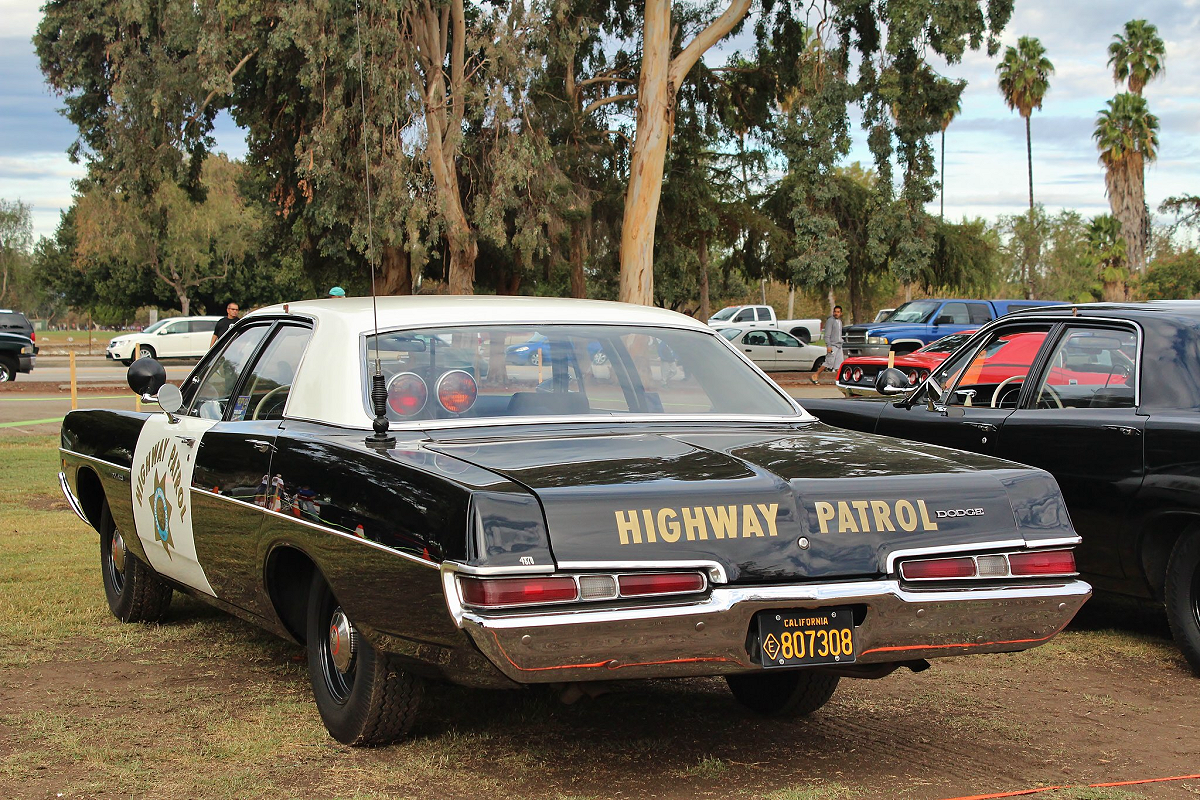 Dimensions:
Length: 220.8 inches
Wheelbase: 122.0 inches
Height: 56.8 inches
Width: 79.3 inches
A Short Lived Performance:
There weren't many changes for 1970, but the 440 engines compression ratio dropped to 9.7:1 to comply with new emissions standards. Models and axle ratios were identical to those available in 1969. The 440 powered Polara Pursuits top speed dropped to about 141 mph.
In 1971 the power dropped to 370 horsepower, and in 1972 it dropped to 285 horsepower thanks to an even lower 8.2:1 compression ratio.
1973 would be the last year for the Polara. In 1974 it would be replaced with the Monaco.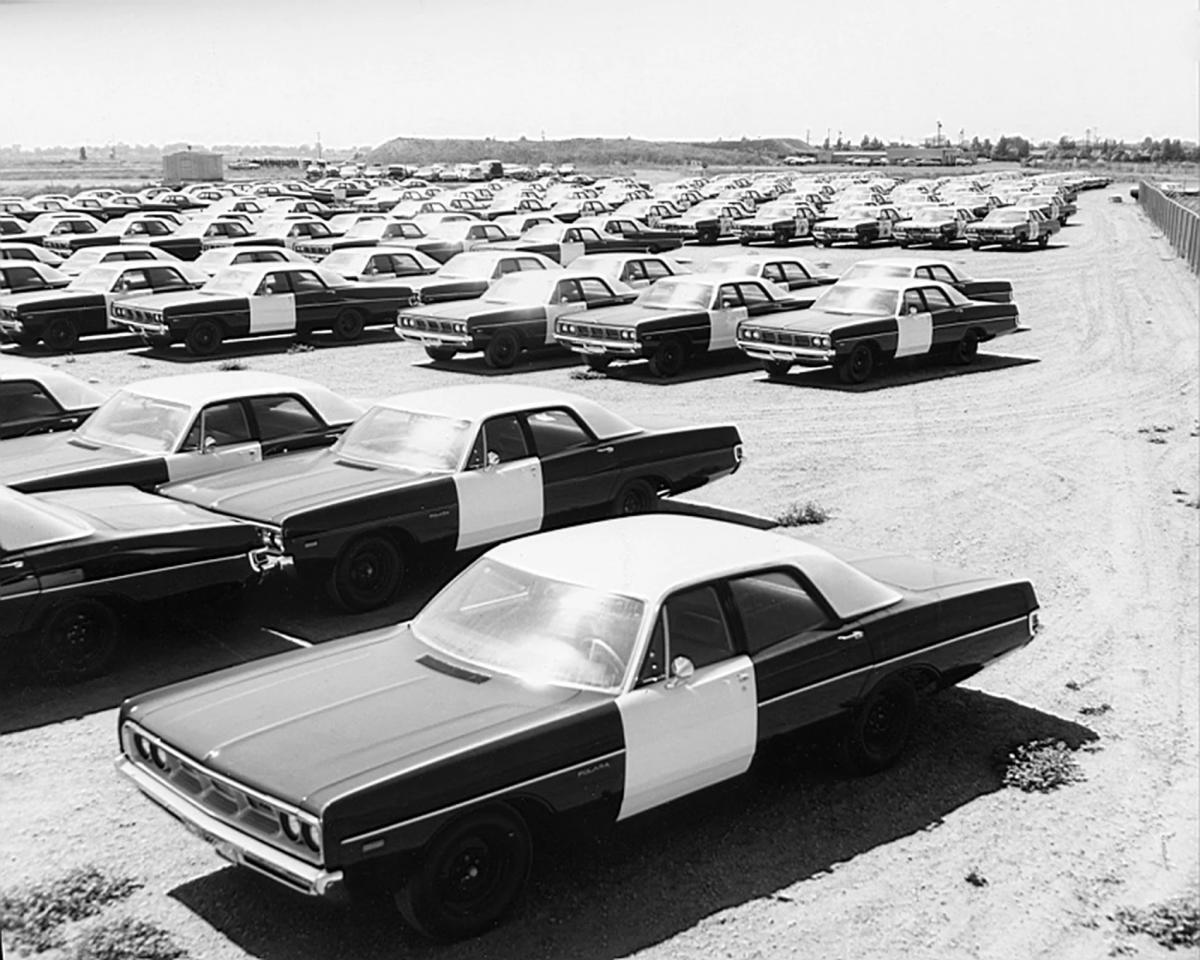 (1969 Dodge Polara's at a California Highway Patrol facility in Sacramento)
More Photos:
Click to enlarge.