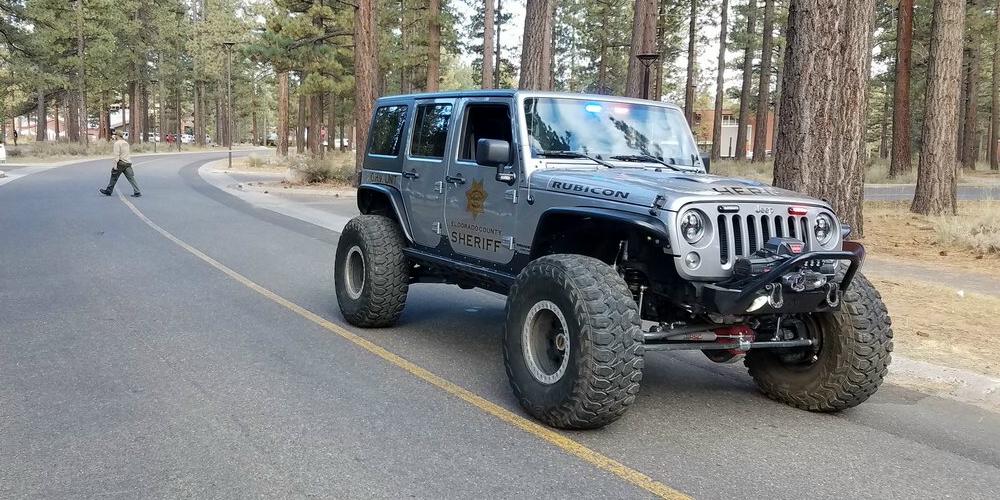 If you're in to Jeeps or off-roading, then you probably heard of the Rubicon Trail. For those that haven't, the Rubicon Trail is a 22-mile-long route, part road and part 4×4 trail, located northeast of Sacramento, California, and just west of Lake Tahoe.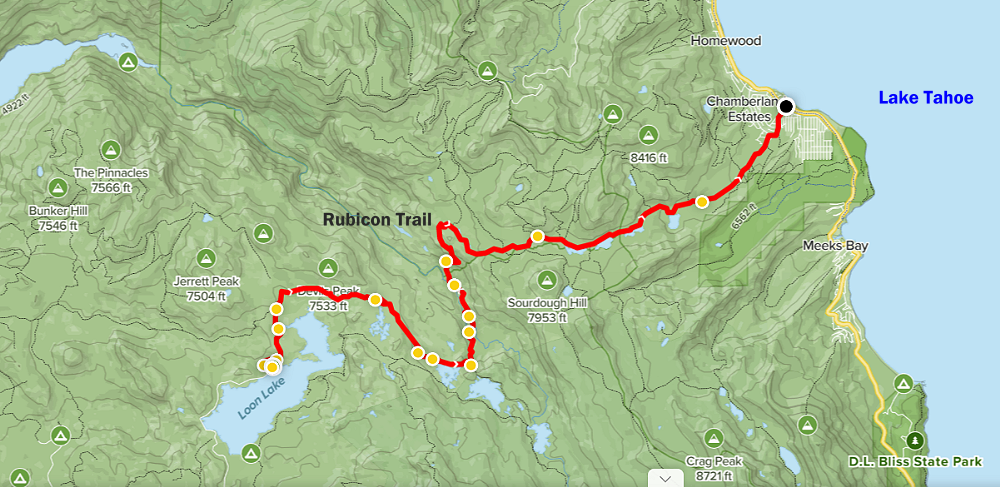 The El Dorado County Sheriff's Off-Highway Vehicle Patrol (OHV) Unit started in 2001 with the purchase of four All-Terrain Vehicles, and related equipment from a California State Parks OHV Grant and also with funds from Off-Highway Vehicle (Green Sticker) Registration.
The primary purpose of the OHV unit is to provide patrol, education and enforcement services to users of the Rubicon Trail recreation area, and to bring the trail back to a safe, enjoyable status.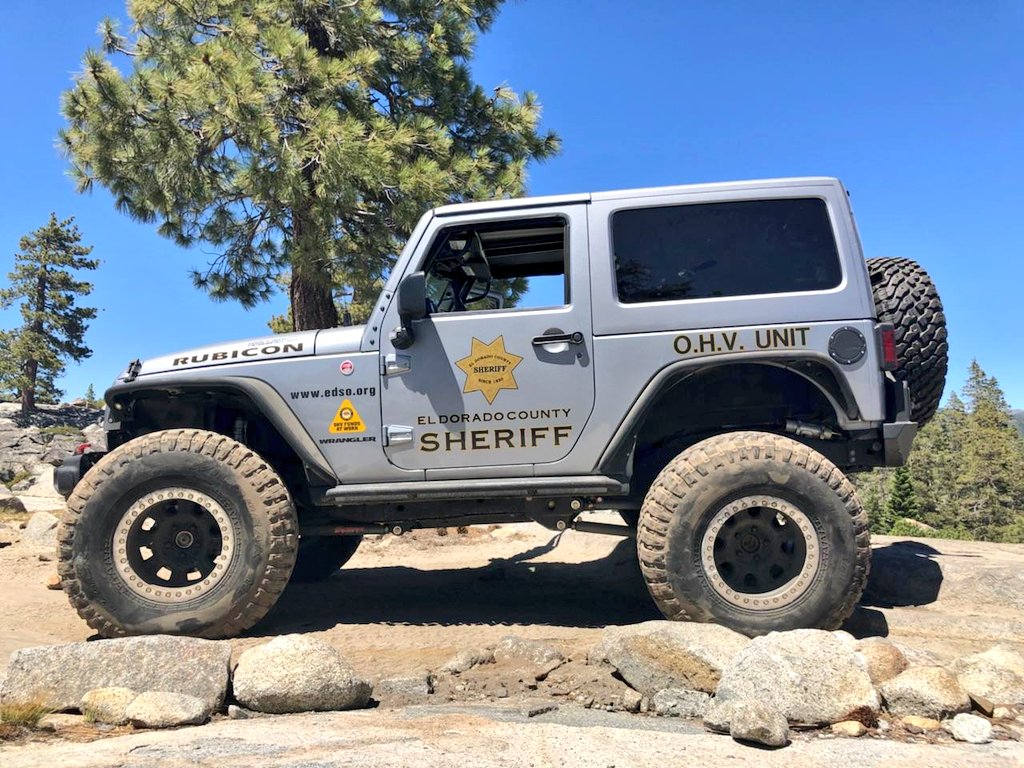 In 2007 the Sheriff's Office purchased a Jeep Rubicon Wrangler to use for enforcement on the trail, as well as other remote areas of the county. Through several stages of build-up, the Jeep is currently well equipped for its intended purpose.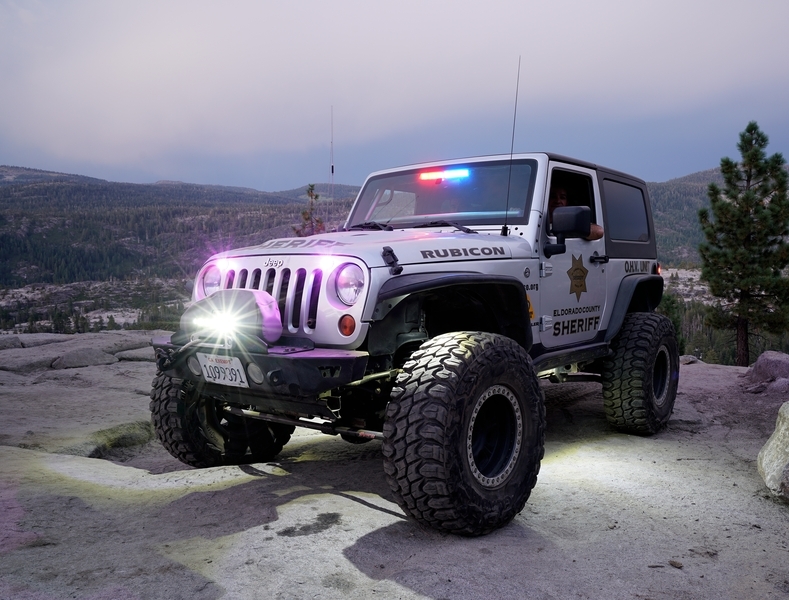 As you can see, these Jeeps are well built and modified to handle the regular abuse of the Rubicon Trail. In fact, the Jeep at the top of this page is on 40-inch tires.
Although government agencies provide the majority of the funding for the OHV team, many sponsors have provided support through donations. The El Dorado Sheriff's Office Off-Highway Vehicle Team would like to thank the following sponsors:
Jeep Corporation – Mark A. Smith Edition Jeep
Jeep Jamboree USA
Varozza 4×4 Outfitters
Poly Performance
Poison Spyder
Falken Tires
Raceline/Allied Wheels
FOX shocks
ARB
Two Guys Trail Gear
Jeepers Jamboree
Friends of the Rubicon
Rubicon Trail Foundation
Link:
El Dorado County Sheriffs Office
El Dorado County Sheriffs Office – Facebook
Law Enforcement Hits The Rubicon Trail
More Photos:
Click the photos to enlarge.