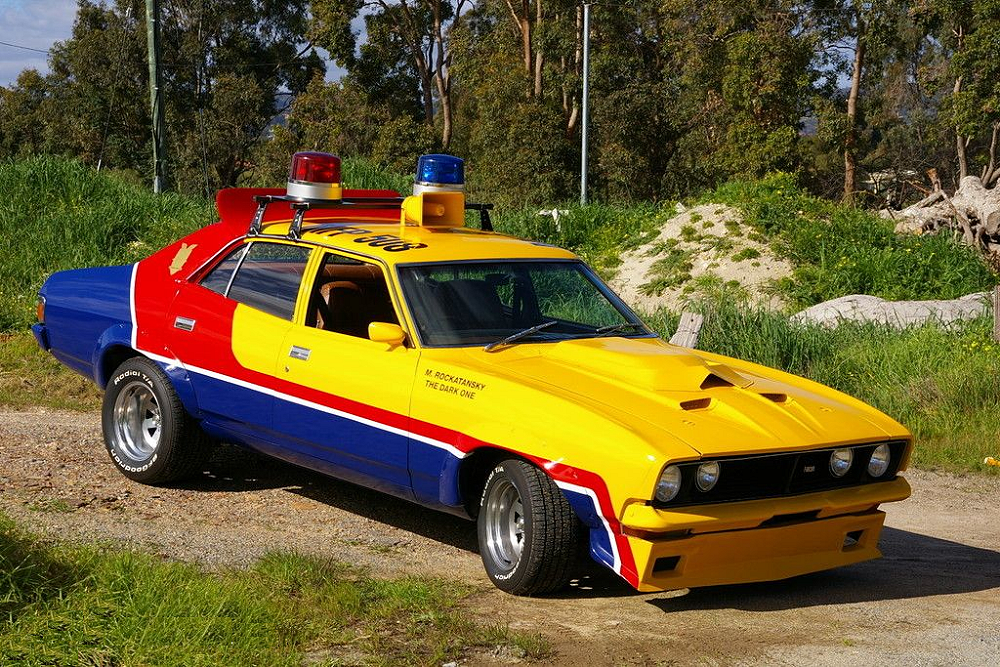 Mad Max is a 1979 Australian action film directed by George Miller and produced by Byron Kennedy.
In a near-future dystopian (a speculated community or society that is undesirable or frightening) Australia that is facing a breakdown of civil order primarily due to widespread oil shortages, berserk motorbike gang member Crawford "Nightrider" Montazano kills a rookie officer of the poorly-funded Main Force Patrol (MFP), one of the last remaining law enforcement agencies, and escapes with his girlfriend in the dead officer's Pursuit Special. Nightrider is able to elude the MFP until the organization's top pursuit officer, Max Rockatansky (Mel Gibson), manages to break his concentration and steer him into a roadblock, resulting in a fiery crash that kills both Nightrider and his girlfriend.
In that scene Mel Gibson is driving a 1976 Ford Falcon XB like the one you see here.
The Ford Falcon XB's were fitted with a US-built version of the Cleveland 351 cu in (5.8 L) V8 engine known as the 'big port', and later XB's were fitted with an Australian-built version of the engine with 'small port' heads and a 4-barrel 605 CFM downdraught Autolite 4300 carburetor, rated at 300 horsepower @ 5400 rpm and 380 lb⋅ft torgue @ 3400 rpm.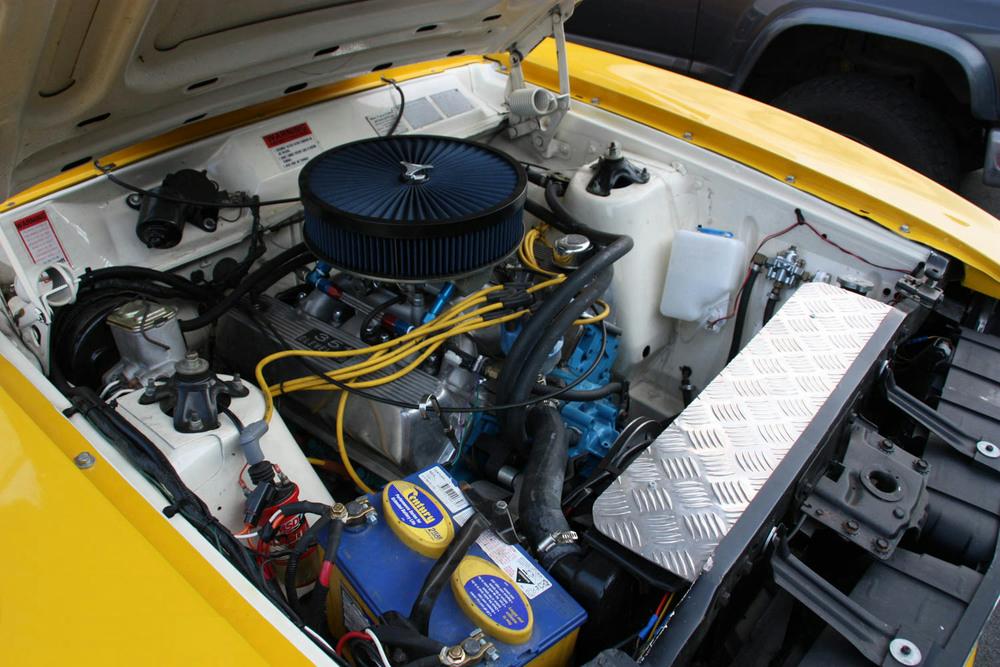 The engine connects to a C4 automatic transmission that sends the power to the Ford 9-Inch rear axle.
The wheels are steel centered Sunraysia van wheels with BFGoodrich Radial tires. The front tires are T245-50 R14 (92s) and the rears are T265 -50 R15.
The car also received a unique fiberglass body kit consisting of a front air dam, front and rear wheel arches, roof spoiler, and hood scoop.
The roof lights are made by United States manufacturer Petersons. The siren is a LTS Locktronic Siren. The Locktronic siren was created by a member of the Victoria Police, Australia, and quickly became a very popular siren choice for many of Australia's emergency services.
Another unique feature of these cars are the overhead radios.
These Mad Max Interceptors are probably one of the most famous movie vehicles ever created and are still popular 40+ years after the movie was created.
For more information about building your own Mad Max Interceptor, check out:
MadMaxMovies.com (build a replica yellow Interceptor)
MadMaxMovies.com (roof radio console)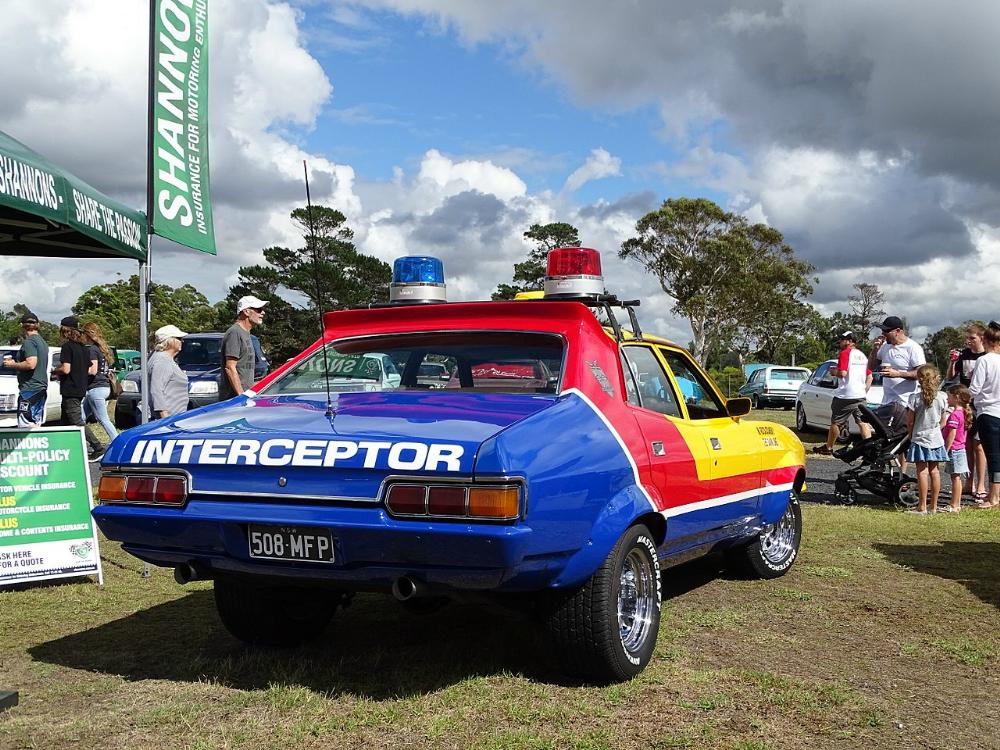 Videos:
More Photos:
Click the photos to enlarge.