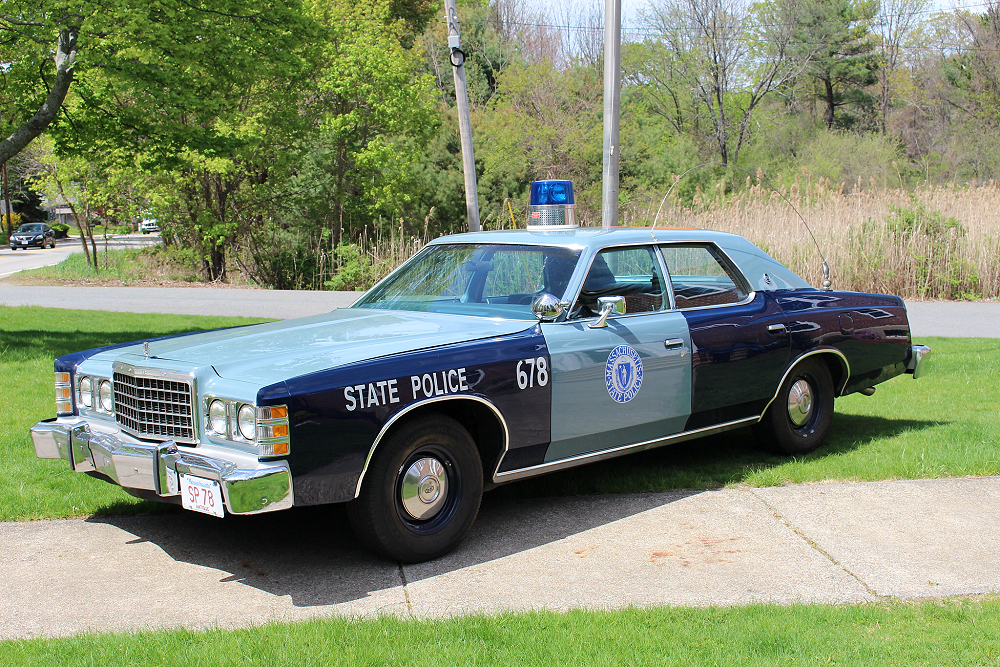 This 1978 Ford LTD is a genuine C-Code 460 "Interceptor" powered sedan, the last of the true "Big Block" V-8 police cruisers.  It started life as a Connecticut State Police cruiser in service until 1984 when it was sold at auction.
In 2006 the car was located and purchased by a collector in Connecticut with an astonishing 82,000 original miles!  The meticulous restoration of the car spanned several years (although much of it, including the interior, is all original).
In 2016 the Museum purchased the LTD as it matched the specifications of the 1978 LTDs the MSP purchased.  From July 2016 until February 2017, a complete transformation was performed on the car including all new two-tone blue paint, markings and period-correct emergency equipment.
The 1978 was the last year of the long wheelbase Ford police car. For 1979, the LTD wheelbase would shrink from 121-inches to 114-inches. It would remain 114-inches through the end of the century.
The 1978 model year was also the last year for big block engines. The largest police engine offered after 1978 would be the 351 Windsor small block V8. The 460 Police Interceptor in this 1978 Ford LTD was rated at 202 horsepower,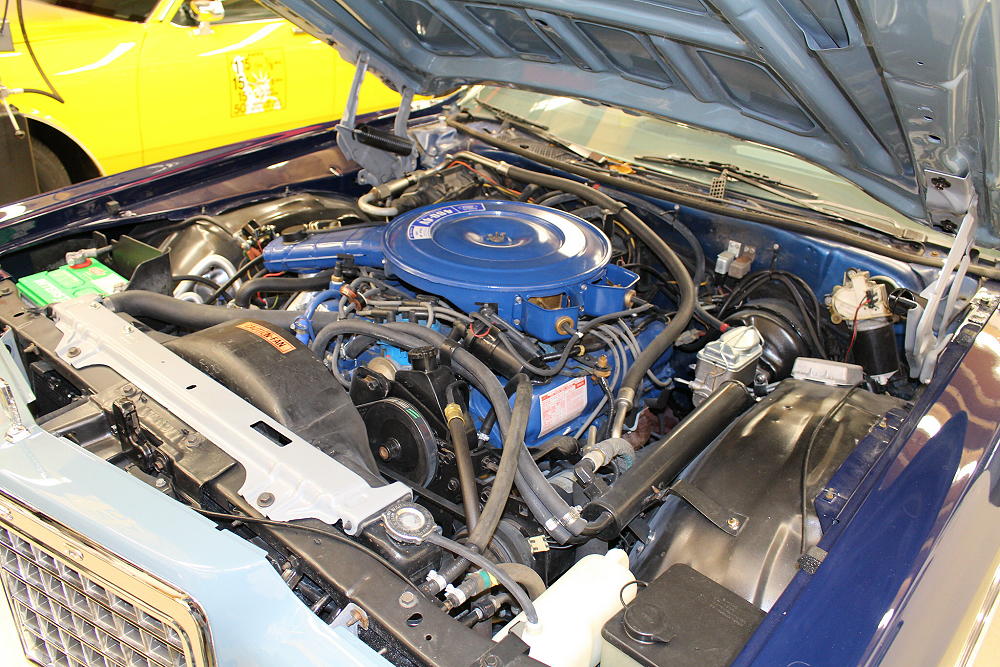 You can see this car by visiting the Massachusetts State Police Museum and Learning Center. The MSPMLC offers fun and informative workshops in our Learning Center in South Grafton, Massachusetts.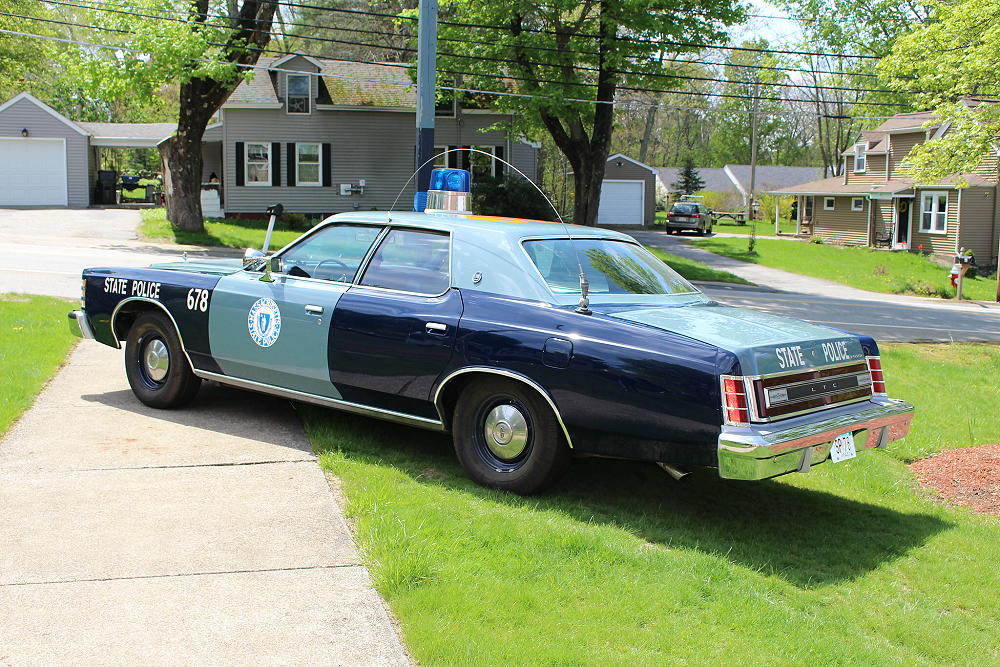 Links:
https://www.facebook.com/MSPMLC/
MSPMLC 1978 Ford LTD Police Cruiser
More Photos:
Click to enlarge.