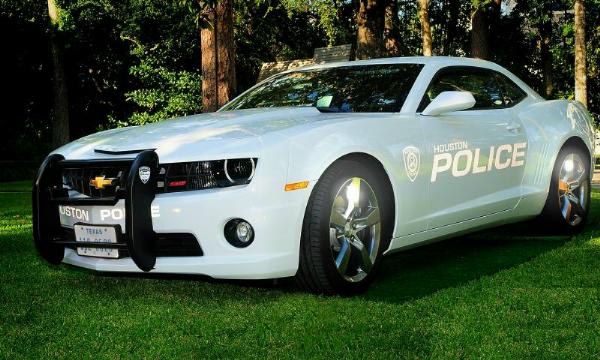 Houston Mayor Annise Parker and Police Chief Charles A. McClelland, Jr. today (November 1, 2011) were joined by Houston Texans player Mario Williams to unveil the Pro Bowl linebacker's donation of five Chevrolet Camaros to Houston Police's Traffic Enforcement Division.
These new traffic enforcement vehicles will be outfitted to run radar, and have low profile lights and ghost writing to allow them to blend in with regular traffic. Houston Police will use them on and off freeways to enforce traffic violations.
"Ever since Mario came to Houston, he has certainly been a friend to law enforcement and is civic minded and wants to help his community," said Chief McClelland. "These five Camaros will increase the capabilities of the police department to address speeding, aggressive drivers and ensure the safety of the motoring public. I can't thank him enough for this generous donation."
Williams was assisted by Knapp Chevrolet in obtaining the new 2011 police package Chevrolet Camaros for HPD.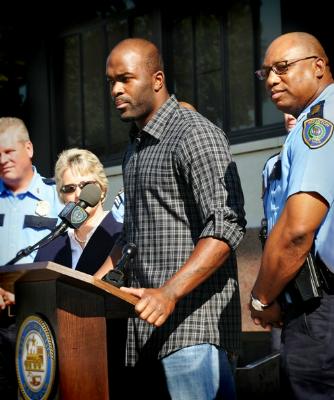 (Mario Williams donating the Camaro's)