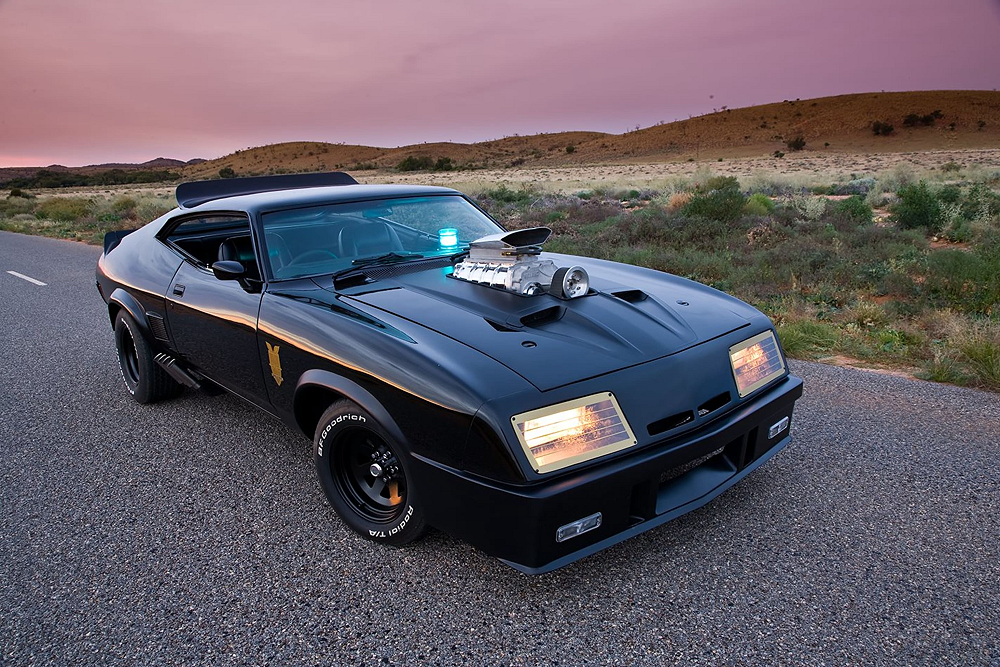 Kerry Turley wanted to build a V8 interceptor as a tribute to the Road Warrior, and solicited the help of Gordon Hayes and Grant Hodgson.
Kerry's no beginner when it comes to old Falcons: "I used to do GT Falcons and take them to the Nationals. Everything had to have the right color bolt here, the right wiring loom tape there. Doing this Mad Max car was a lot more enjoyable because everything's black. No-one's going to walk up and say: 'That's not supposed to be black,' like some of those guys in the GT scene. It's just a tough-looking car. Every angle there's something — it's just great."
"A couple of weeks before the car was finished I said: 'What color red do you paint the rear shocks?' Gordon said: 'Why would you paint them red?' I said: 'If you look at the movie, an hour and 22 minutes into it there's a picture of the car from the back for about half a second and it's got red shocks on it."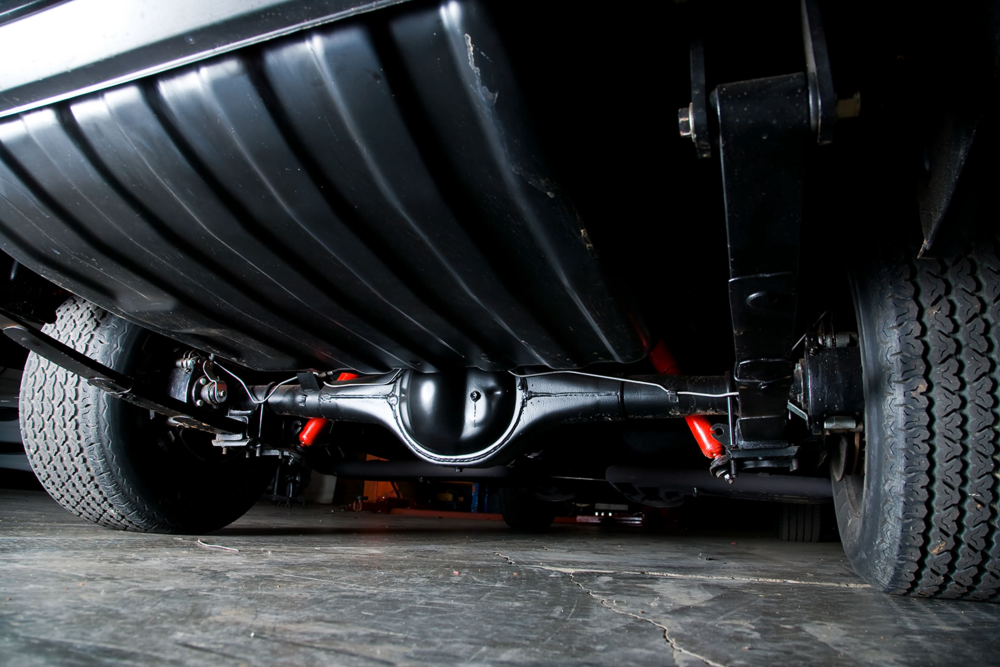 Gordon and Grant's research plus Kerry's attention to detail has resulted in one of the most accurate replicas yet, though there's little doubt that it's much nicer than the original.
Probably the best Falcon XB body for rust we'd ever seen. I got it in South Australia off a friend who had an XA, B and C. It had to be a 351, have a black interior, a nine-inch diff and a top loader and this car ticked every box.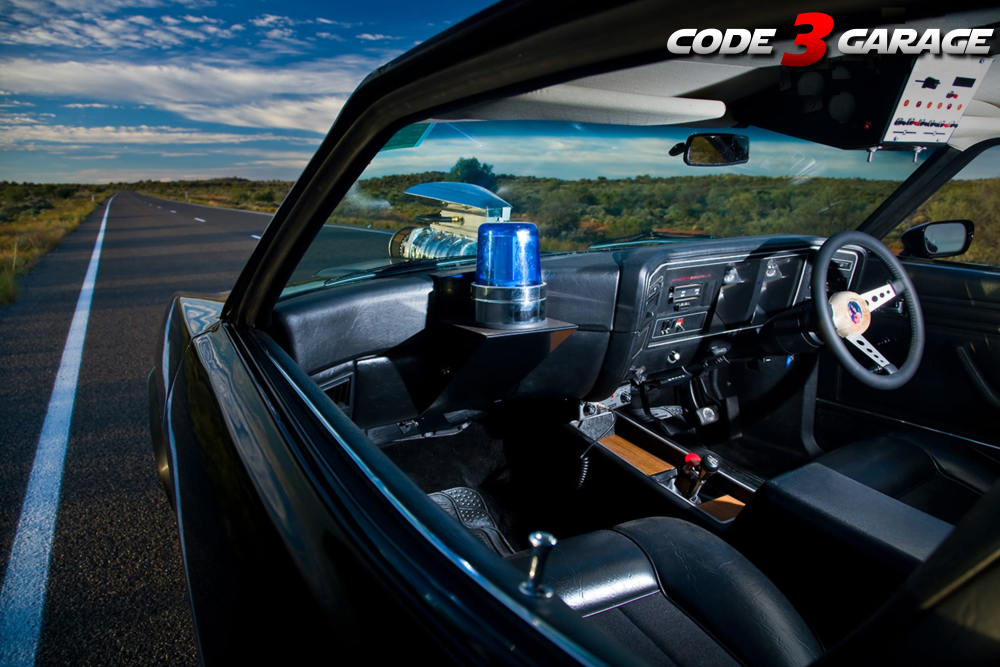 The interior is very straightforward if you're building a replica of the original car — you need a Peterson 756B blue light, an Eaton split-diff actuator to turn on the blower and a Maxrob steering wheel.
Under the bonnet you need a 351 Cleveland — Kerry had Wally White Motorsport rebuild his to stock specs. The blower — as on the movie car — is non-functional and made of a GM 6/71 case with a Weiand front cover. That wild scoop is a Scott Superslot injector that was the duck's guts in the 60s, though in the 80s Gordon recalls that nobody knew what it was.
"It took me 20 years to figure out what the friggin' thing was. Mr Gasket and Hilborn scoops were everywhere but those things were nowhere. I found out by accident — I fabricated something out of cardboard and went to a metal guy to ask him to make one for me. An old guy walked in, took one look and said: 'Oh, a Scott injector hat.'"
These days they're being reproduced and you can even get them with EFI.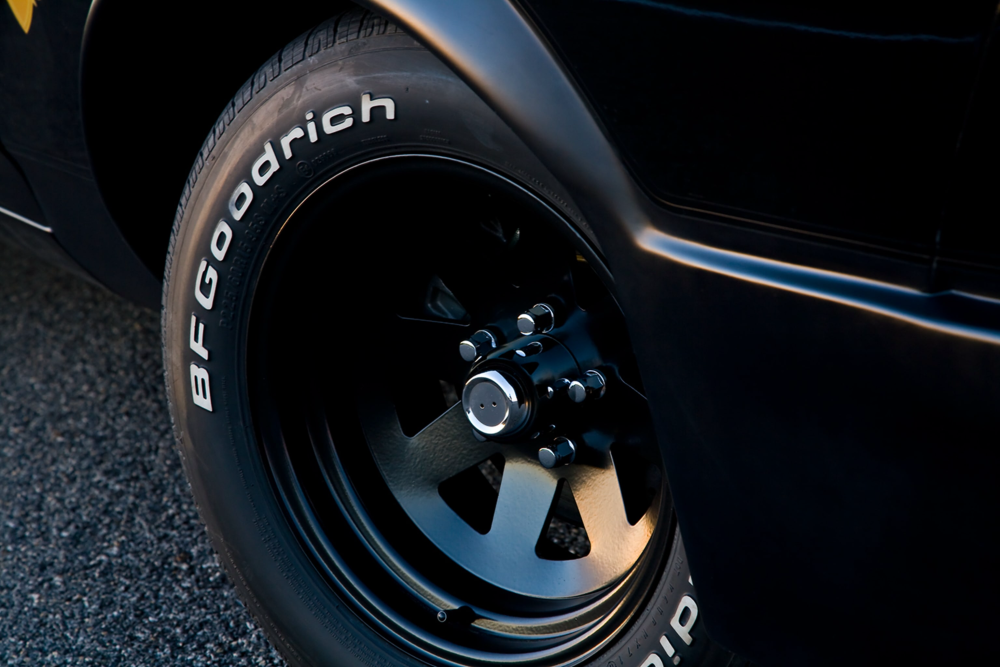 Wheels and tyres aren't so hard — a set of 15×8 and 15×10 Sunraysia-style rims wrapped in good old BF Goodrich T/A rubber. You'll have no problems getting 245/50s for the front but the 295s are a bastard to find. BFG only make them in limited runs, so if you see a set, grab them.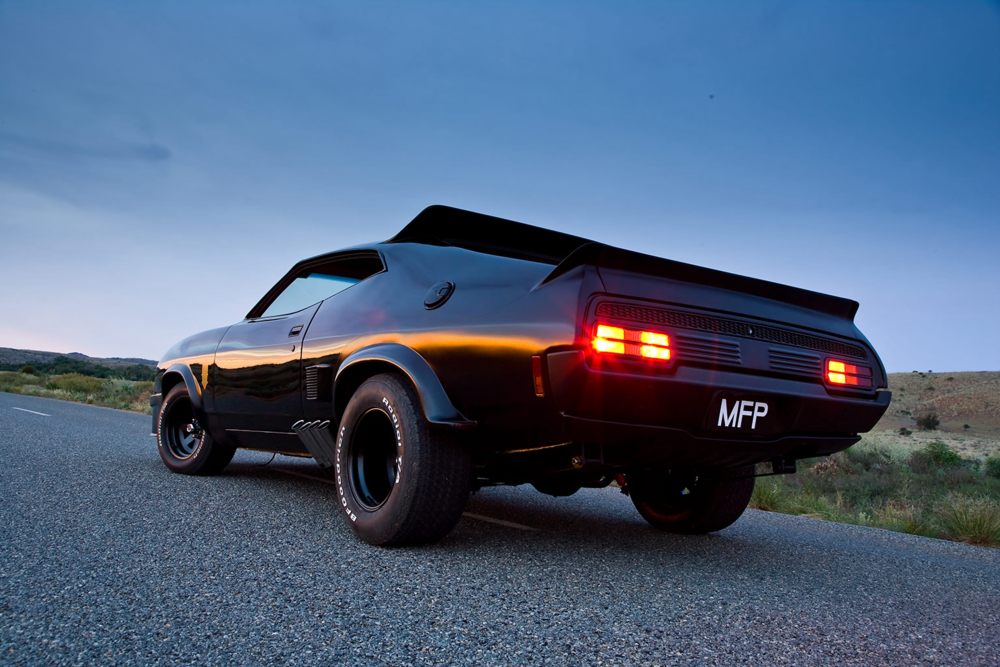 Video:
More Photos:
Click the images to enlarge.