The summer of 1981 brought stealthy Detroit iron to chase speeders on the two-lane blacktops of Alska. Called the Trans Am Enforcement Team, the three troopers, from left to right are Darlene Goe Turner, Robert Nesvick and Oscar Siegfried. All were based in Anchorage.
Not much more is known about these cars. The Alaska State Troopers have a Highway Patrol division that is known to have unmarked cars. These cars were probably used by Highway Patrol Troopers.
When you look at the Trans Am in the middle (BCV-489), you can see that these cars had BCV-400 series passenger car plates.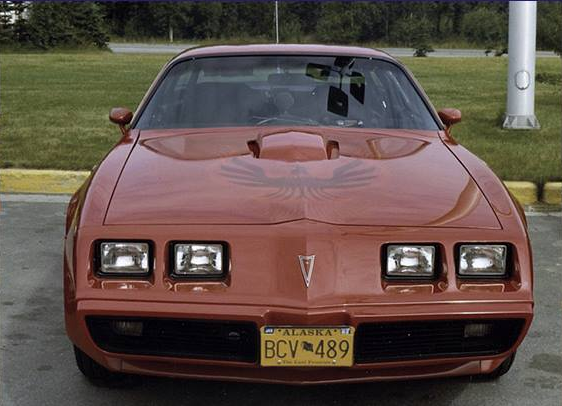 The Alaska State Trooper cars had license plates that started with AST (Alaska State Troopers), but the Alaska State Troopers did not put them on the Trans Ams. Perhaps to keep them stealthy.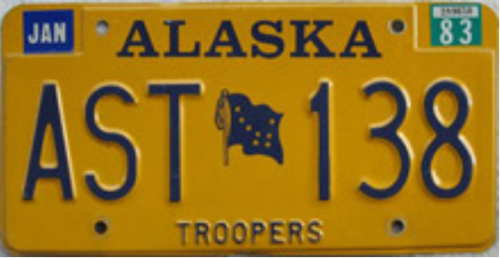 Enlarging the photo you can see that there is a red light at the top of the windshield on the passenger side. You can see that the light appears to be in three sections, and the center section is slightly lower.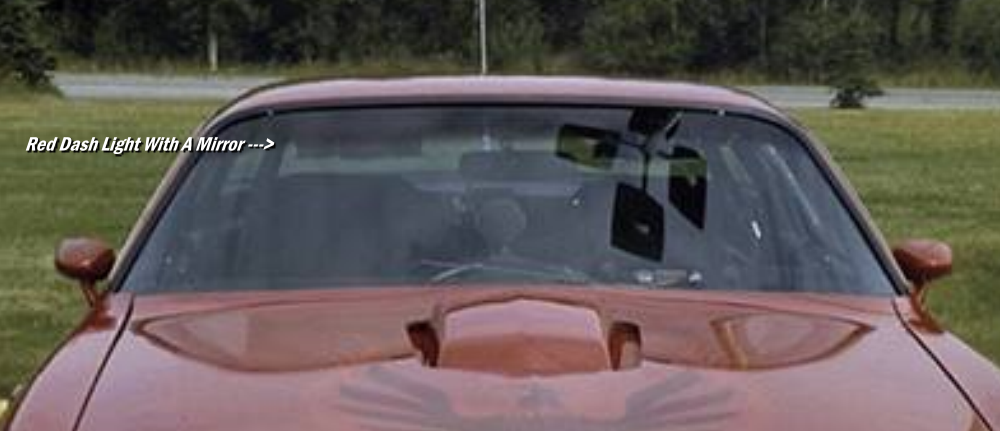 This appears to be a Federal Signal Firebeam dash light with an Ultraflash mirror.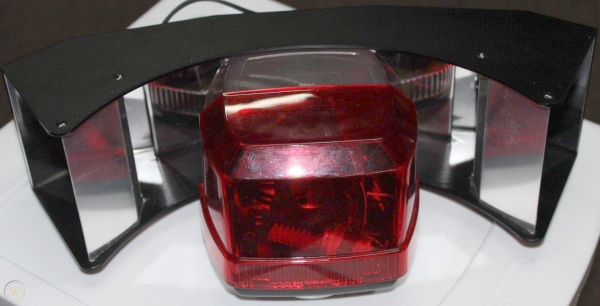 (Federal Signal Firebeam)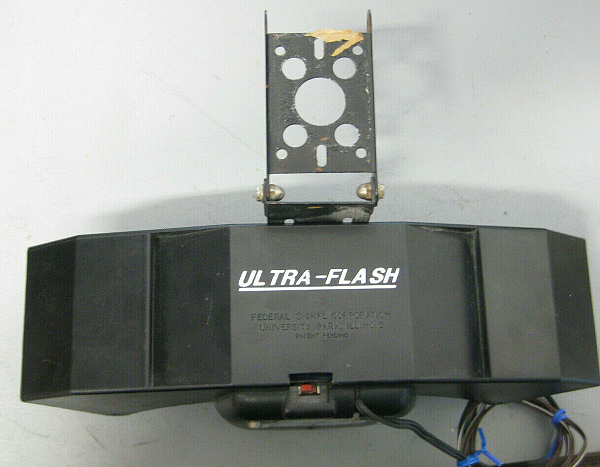 These lights came with an optional Ultra-Flash mirror that attaches to the rear of the light, and multiplies the lights flashes. It also came with a mounting bracket that allowed them to suspend the light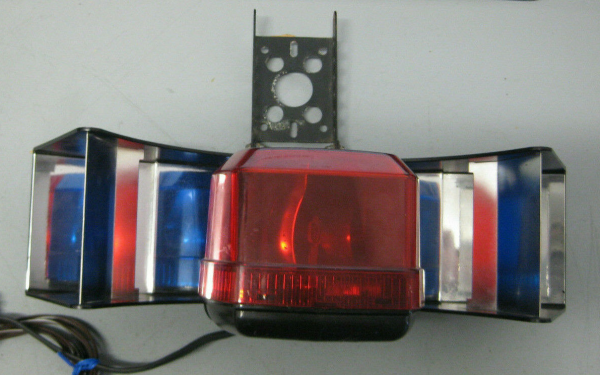 (Front view – Alaska State Troopers would have been all red, not red/blue)
When you look at Trans Am (BCV-470), you'll see that it has a radar antenna in the center of the dash, and the radars counting unit (that reads out the speeds) is on the dash in front of the drivers seat. You can also see a red reflection from the dash light at the top of the windshield on the passenger side.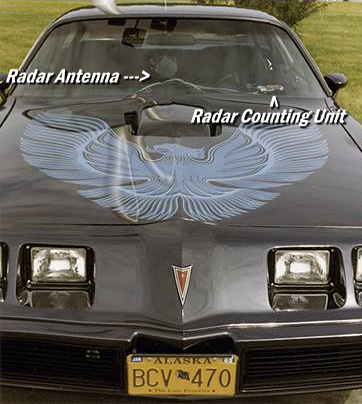 It also appears that the Alaska State Troopers used a Federal Signal Firebeam in the rear window on the drivers side.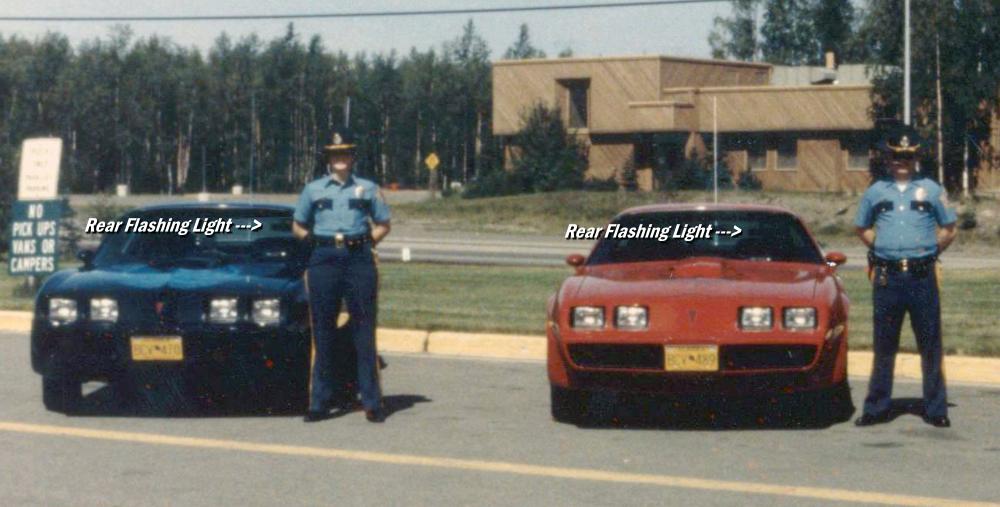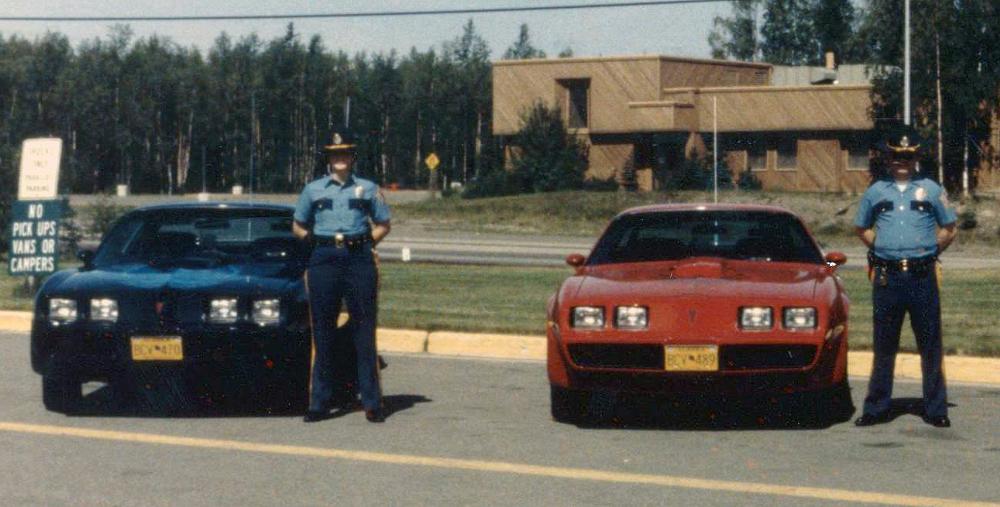 I've read that the low-slung Trans Ams were continually stuck in snow or mud, and were eventually offered to the Washington State Patrol. The Washington State Patrol did in fact use a 1981 Pontiac Trans Am (below), but it doesn't look like it could have been one of the colors used by the Alaska State Troopers.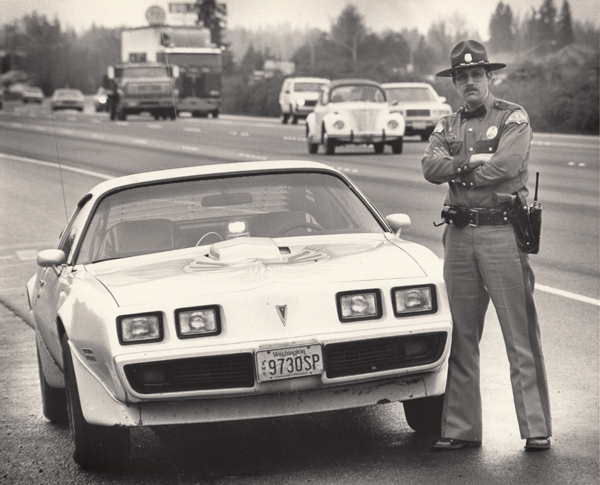 Though not completely satisfactory, the Pontiacs did show that there was merit to the pursuit car concept. This experience led to the Washington State Patrol use of the SSP Ford Mustang.
If you have any information or photos of these cars, please use the 'Contact' button below.