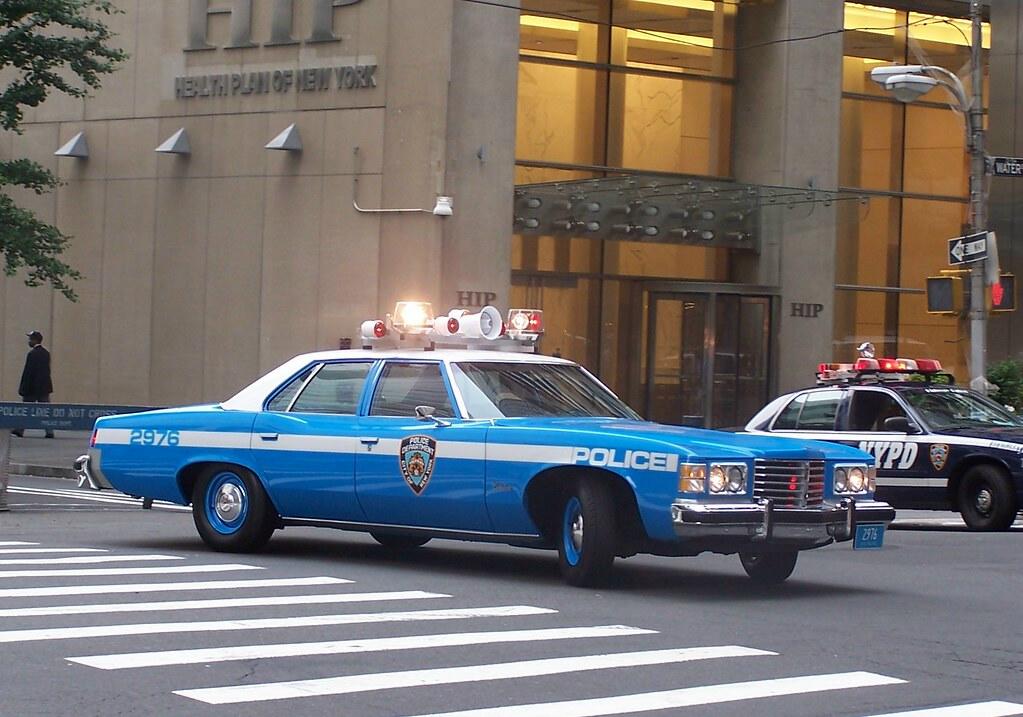 In 1976 General Motors managed to pull the NYPD (New York City Police Department) fleet contract away from Mopar. General Motors was trying to expand Pontiac's presence in the police car market. Precincts got mostly Pontiac LeMans with a few Pontiac Ventura's sprinkled in. The NYPD Highway Patrol got the big Catalina.
This 1976 Pontiac Catalina features Signal Stat Dual 375 4-bulb red and clear (white) rotating lights with red and amber can lights. The rear deck lights are brake/turn signal lights as per NYPD spec at the time.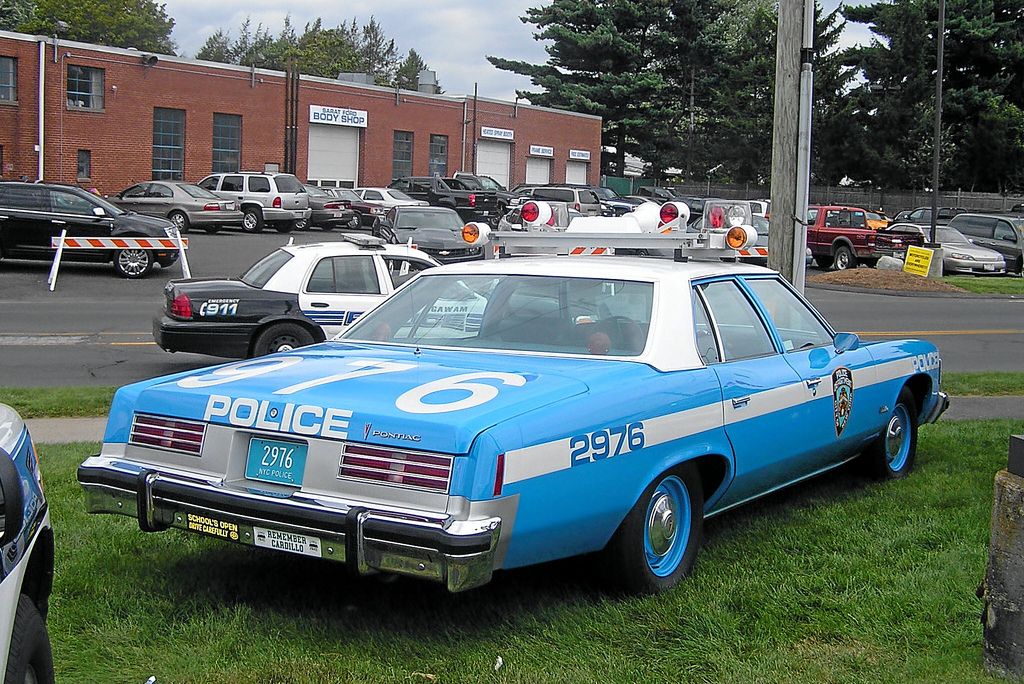 There were also red lights in the grill that flashed in an alternating 'wig-wag' pattern.
Here is a video of these lights on a Pontiac Ventura:
The siren is a Scientific Products Mark VII siren. The two-way radio is a Motorola Micor.
According to Motortrend Magazine (Hot Rod), the NYPD ordered Pontiacs in 1976, but then initially refused to accept them. Therein lies a dark tale. Someone in Sales decided that since these were for city use, they didn't need the police option. Perhaps this helped the bid price. Most were six-cylinders, although some for supervisors supposedly had V-8s. Well, New York City has an acceptance test, and it was soon discovered why heavy-duty wheels were specified for police use. Since the cars didn't pass the testing, NYC refused to accept them. Many had already been built, so these four-door blue-and-white beauties were parked all over the company property in Pontiac, Michigan, including the Product Engineering Development car parking lot. Pontiac personnel were dispatched to New York to observe the testing and resolve the issue. Resolution was obtained by partially retrofitting the police car option package onto the cars.
In 1977 the NYPD went back to Plymouth for their cars.
Sometime after 1977, GM decided it didn't make financial sense to develop multiple brands of police cars. As a result, Chevrolet was charged with becoming the sole police-car division.
Photo Gallery:
Click the photos to enlarge.